Completing Reflections & Evidence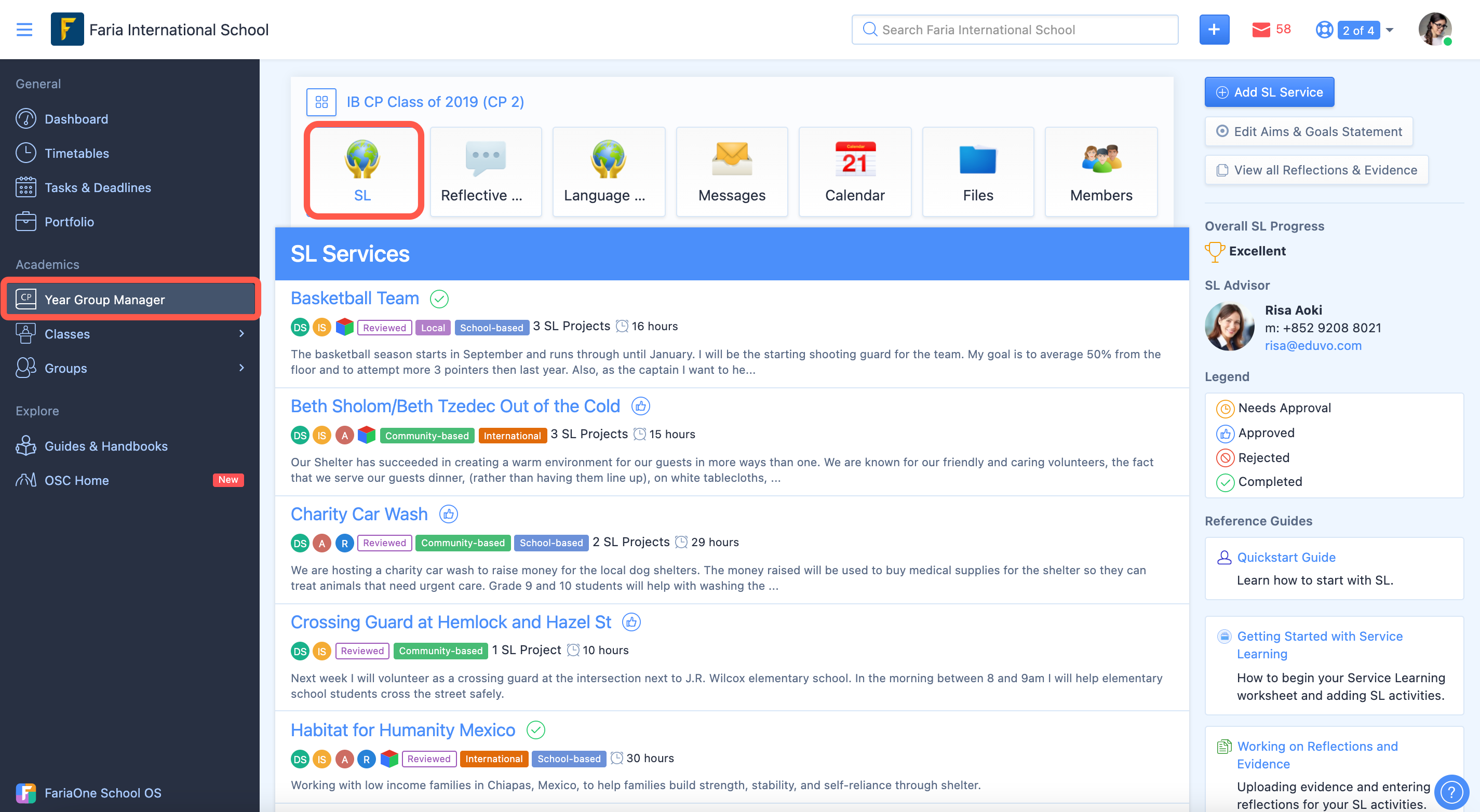 Start by navigating to your SL Worksheet and select the experience you want to add to. Click Reflections & Evidence in the tab above.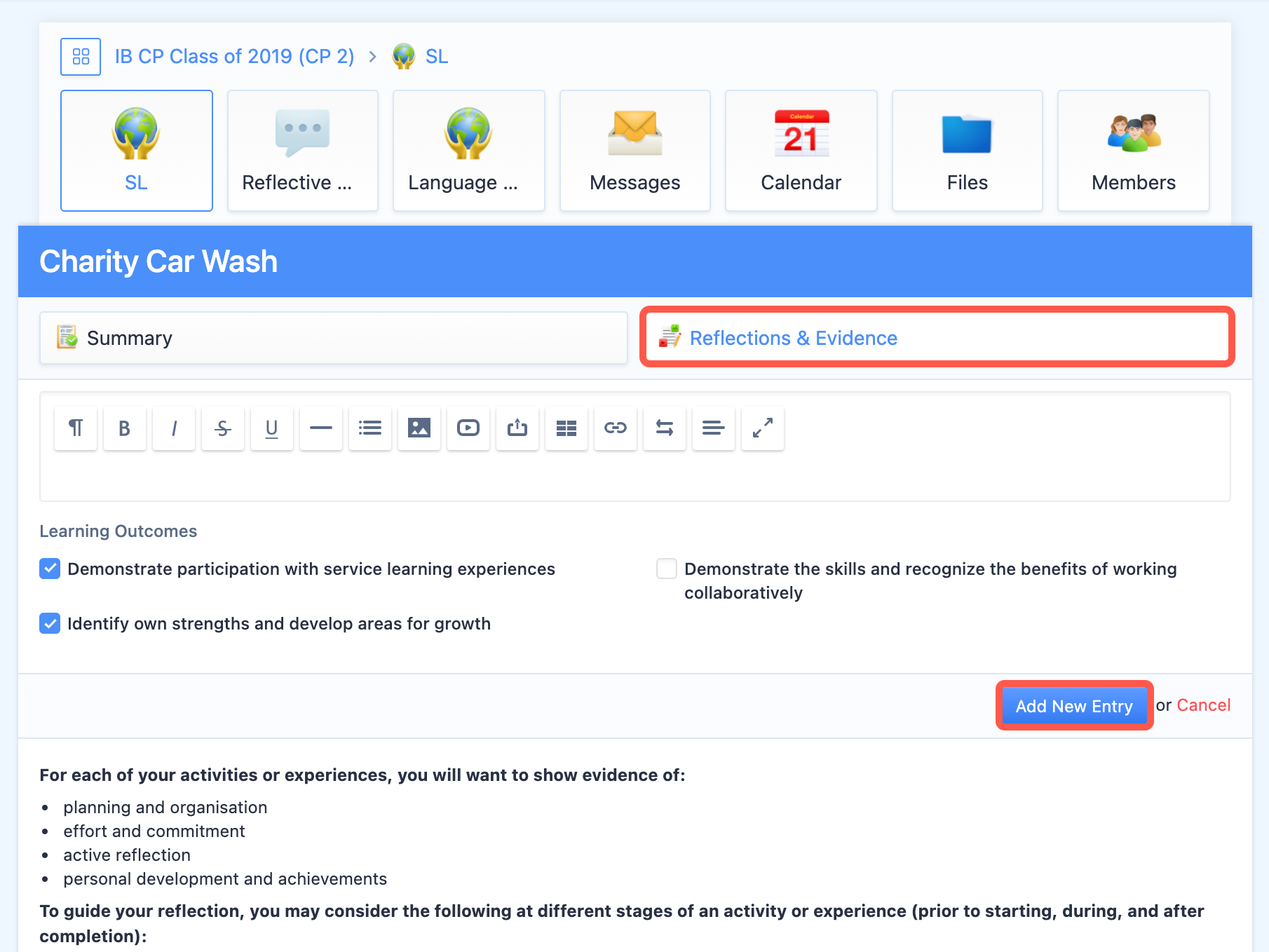 Here you can add a journal entry, website link, video, photo, or file. Please note that each file and photo must be under 500 Megabytes. Reflections and evidence must be linked to one or more of your targeted learning outcomes.
Viewing Your Reflections & Evidence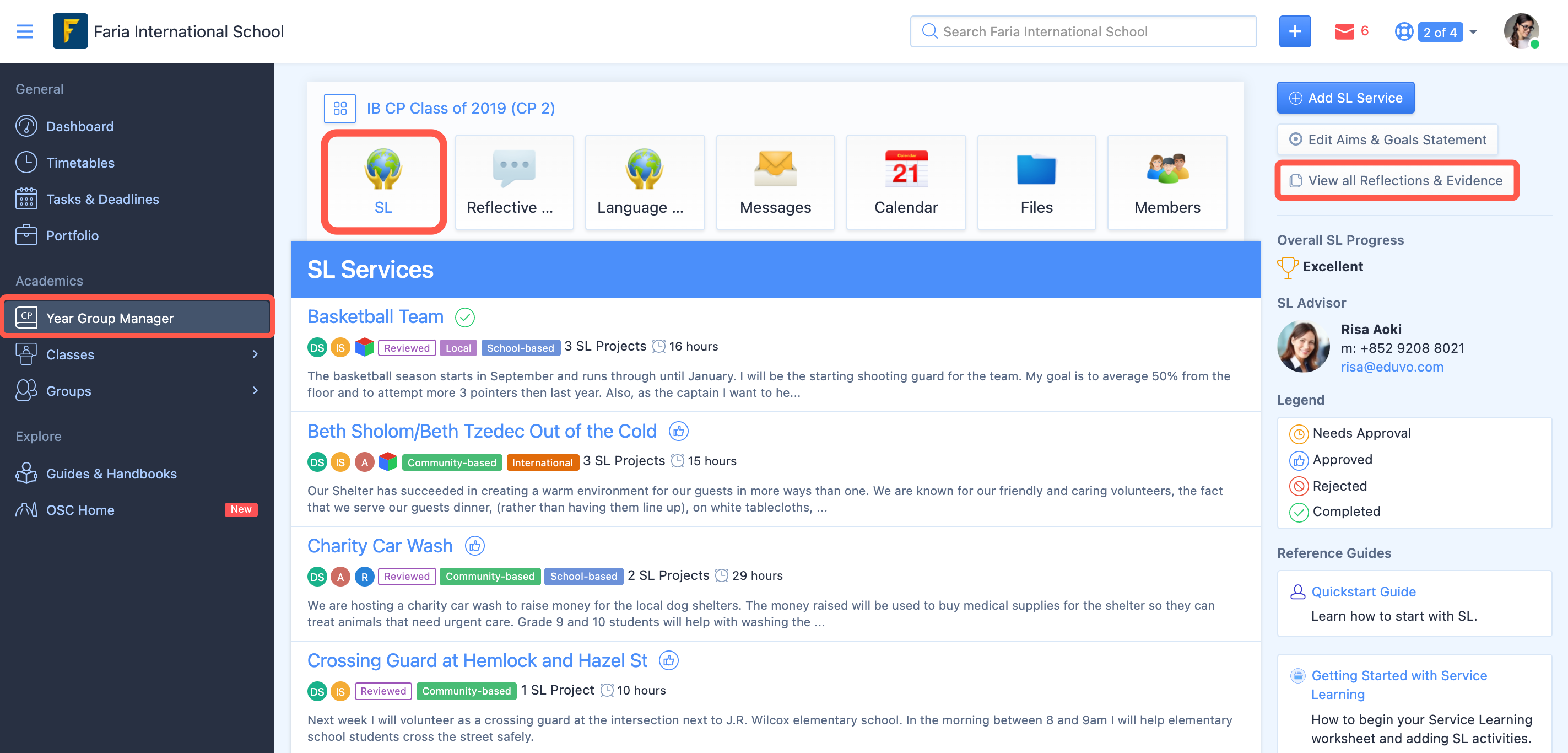 After adding reflections, you can access the Reflections & Evidence tab on the right-hand side to view all your entries. You can also filter these entries by Outcome and Type from the right navigation panel.