Accessing your Language Portfolio Worksheet
You can set up your Project-based Learning Worksheet by clicking on the Language Portfolio > Edit Proposal.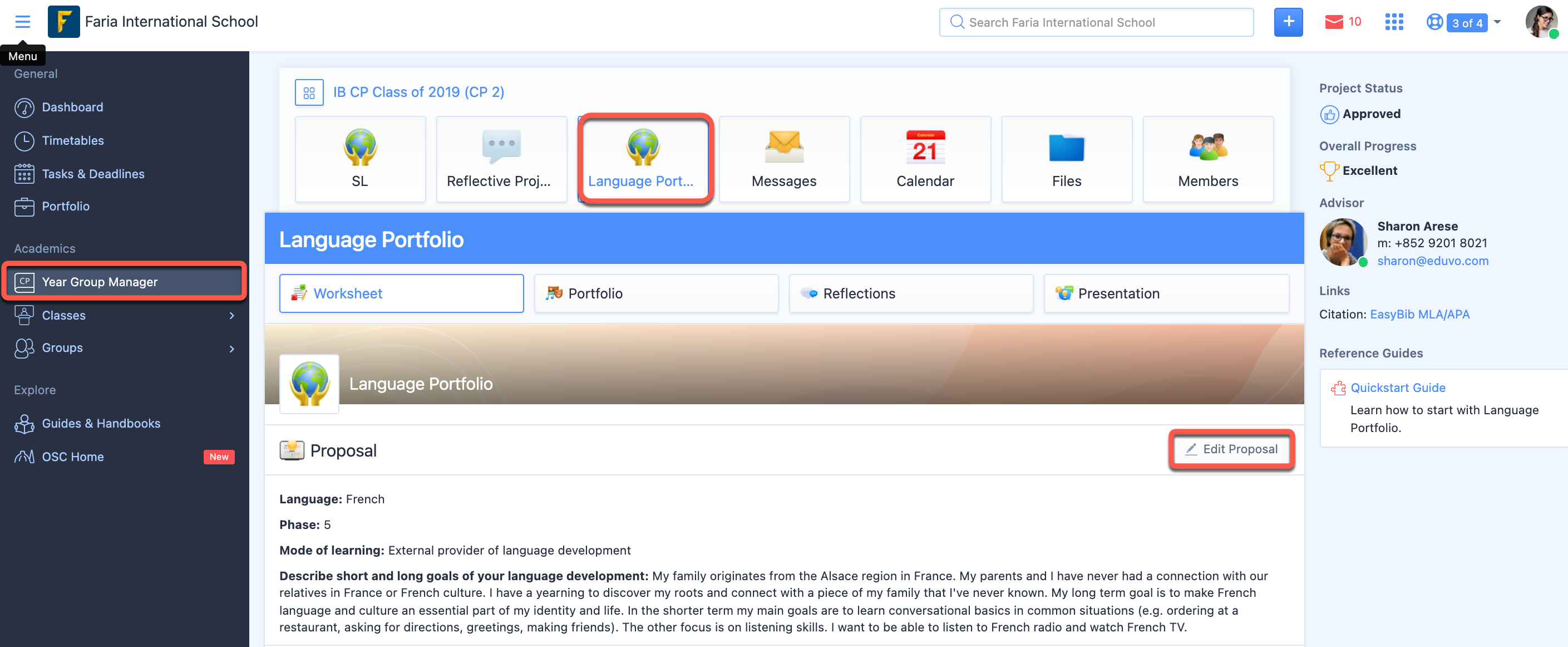 After you click on Edit Proposal; you will be able to enter your language, phase, mode of learning and goals.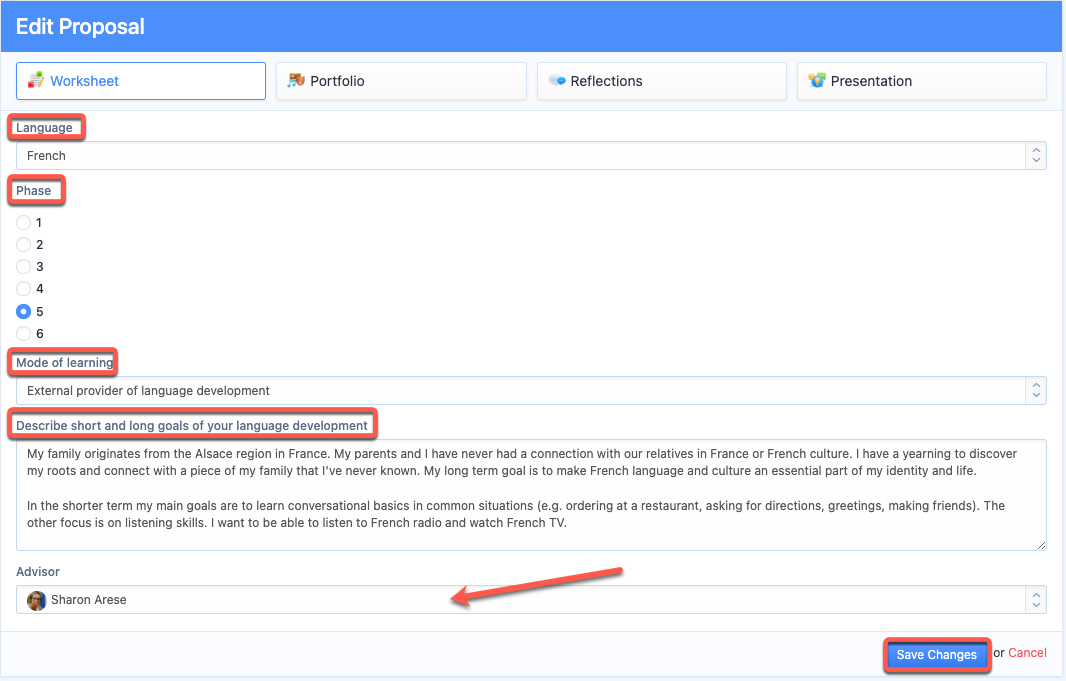 Make sure to select your Language and Advisor from the dropdown menu. If you don't see your language or Project advisor on the list, you'll have to wait until your Project coordinator has added your advisor to the system and configured the offered languages.
After saving your project, you'll be able to see upcoming Project deadlines and To Dos, which you can check off. Once your project has been approved, you'll see the updated Project Status on the right side.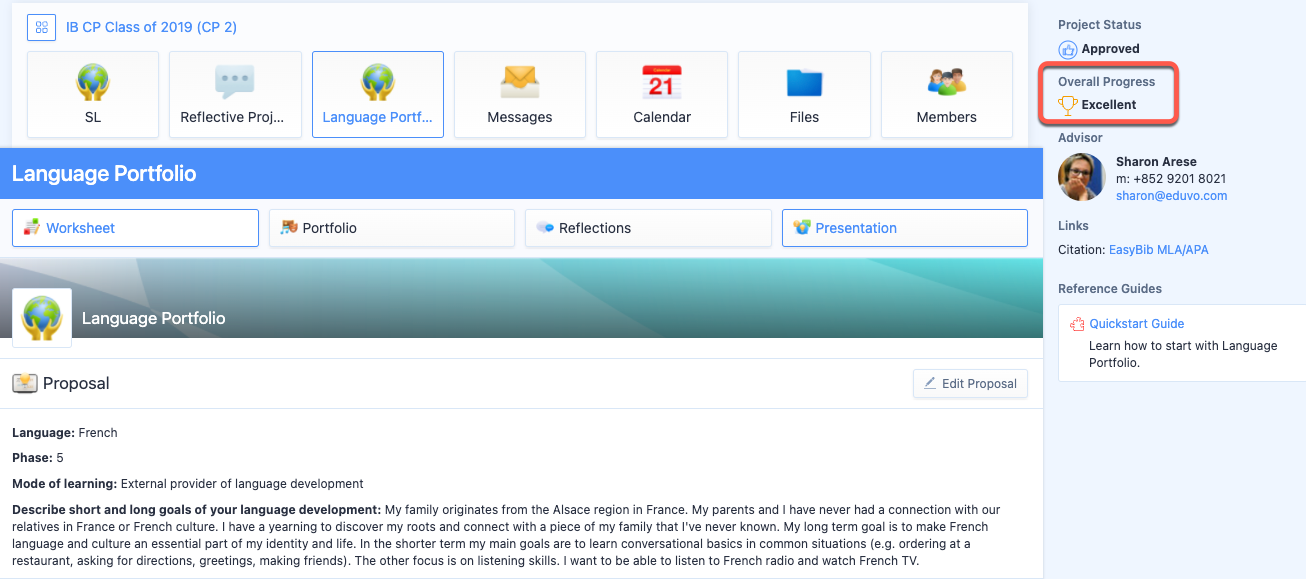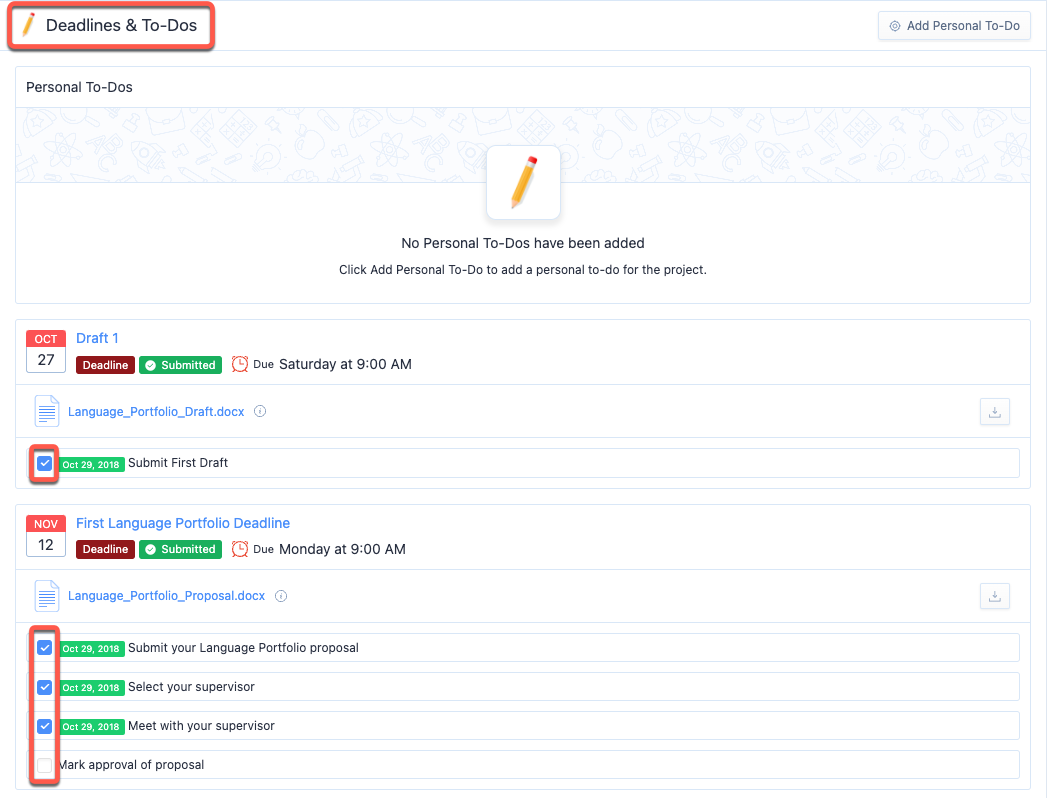 You can also submit your outlines, drafts, and final copies under the Documents section. You can upload a document from your computer via Add Document button or if your school has Google Drive enabled you can add documents from your Google Drive via Add From GDrive button.

Under Notes, you can leave messages for your Project supervisor. This is ideal for posting questions and scheduling meetings.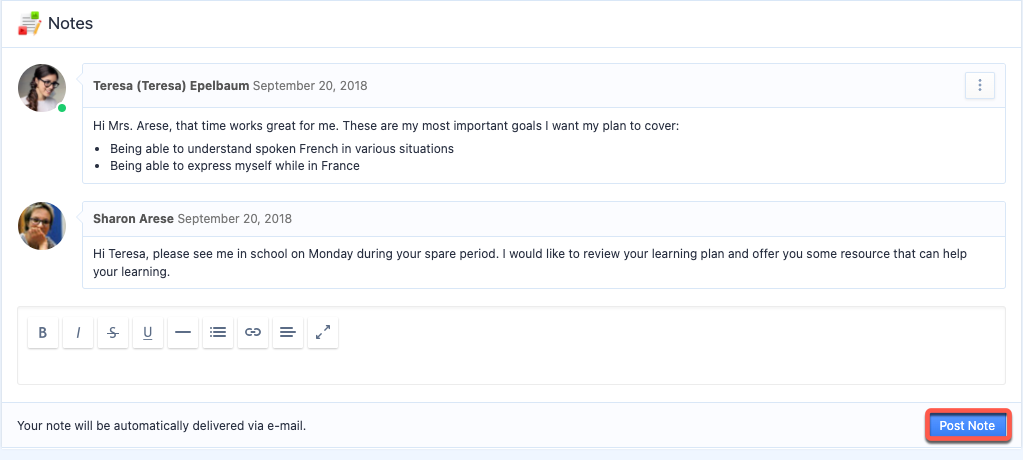 Adding to your Portfolio
In the top bar, choose the Portfolio tab. To add a new entry to your portfolio, click on the Add New Entry button in the sidebar. You can also edit your Portfolio by clicking on the Edit pencil icon that appears or delete the entry by clicking on the trash can icon.
Click on the Add Resources button to reveal a dropdown menu, where you can select the format of your entry. You can choose from a variety of mediums, including YouTube videos, pictures, and journal entries. After you have written and/or uploaded your entry, click Add Entry to save it.
Portfolio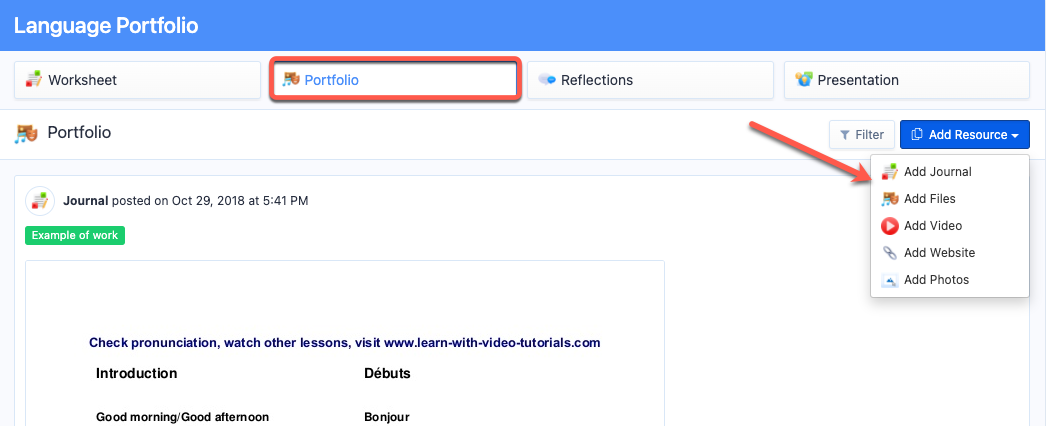 Adding Reflections
Click on the Reflections tile to add your reflection. This document records your reflections, and the nature of your discussions with your advisor. You can add new reflection sessions in the comment boxes, and add the date of each by clicking on the calendar icon in the Date box.
The reflection box will lock 5 minutes after you have finished entering text and clicked Save Changes.