Completing Reflections & Evidence
Start by navigating to your CAS > Experiences and select the experience you want to add to.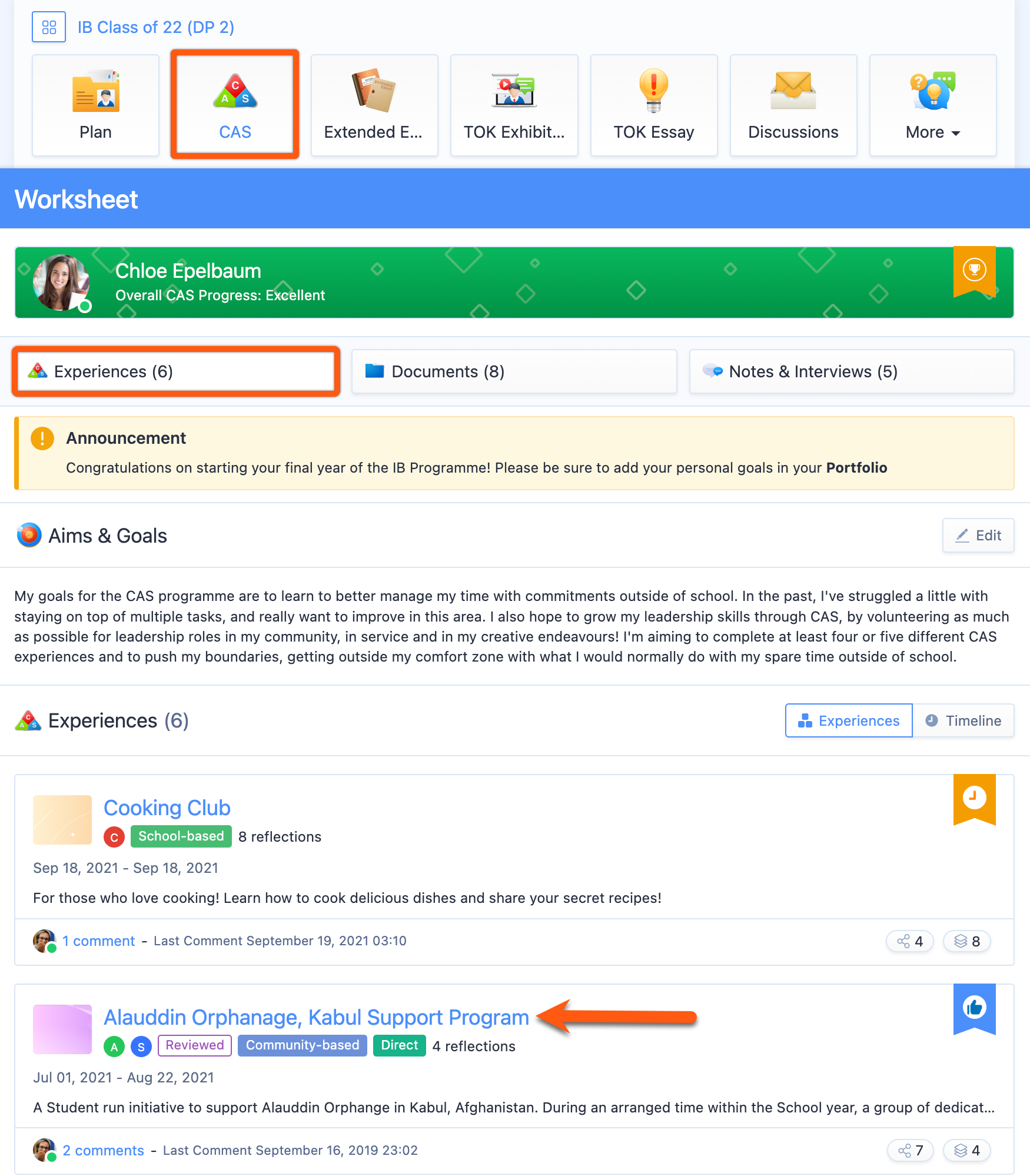 Once selected, from the Summary tab you can click Add Reflections & Evidence in the right navigation panel to begin working on your reflections.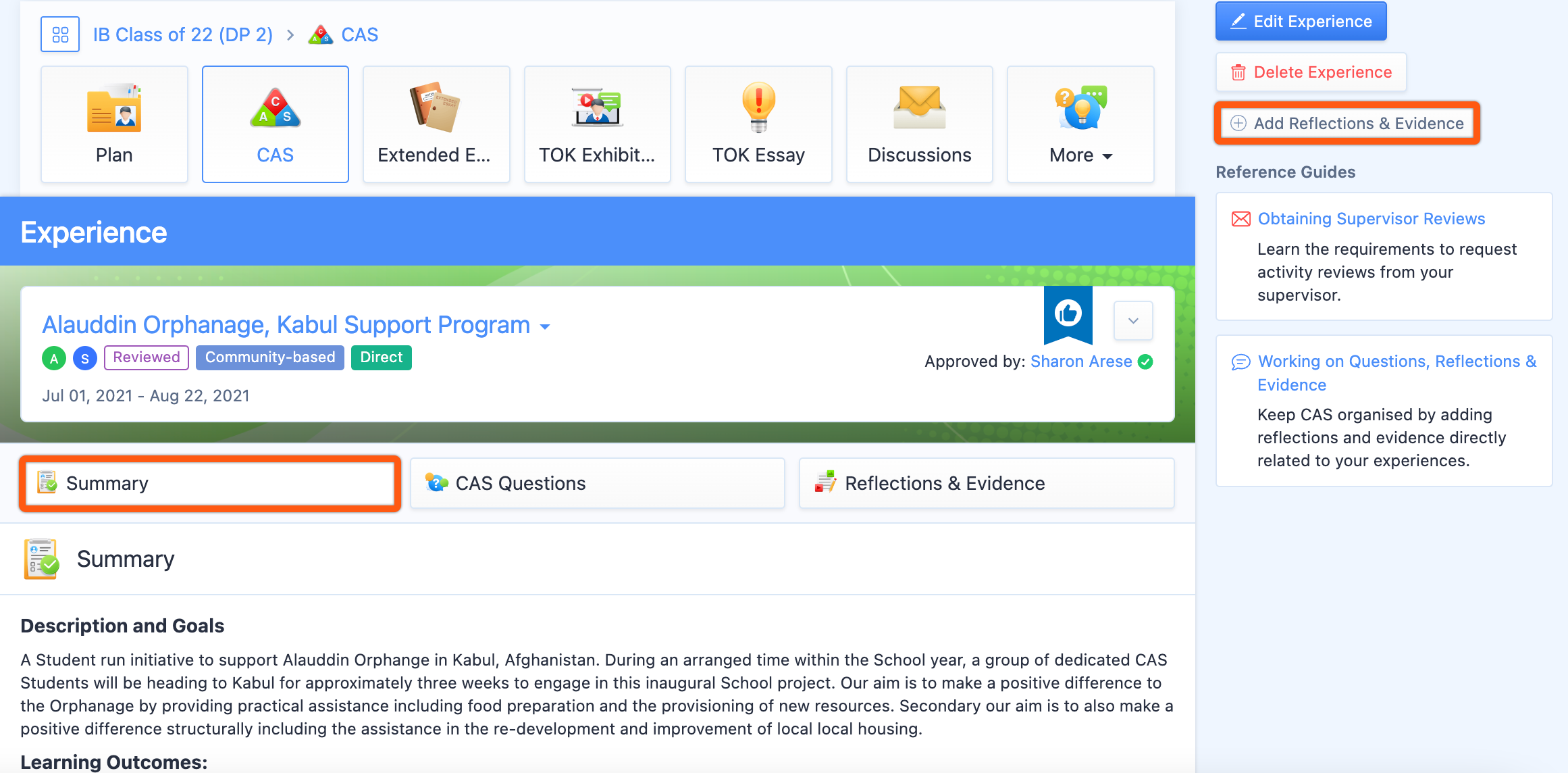 Here you can add a journal entry, website link, video, photo, or file. Please note that each file and photo must be under 500 mb. It is advised to link all reflections and evidence to at least one of your targeted learning outcomes. Click Add New Entry to save.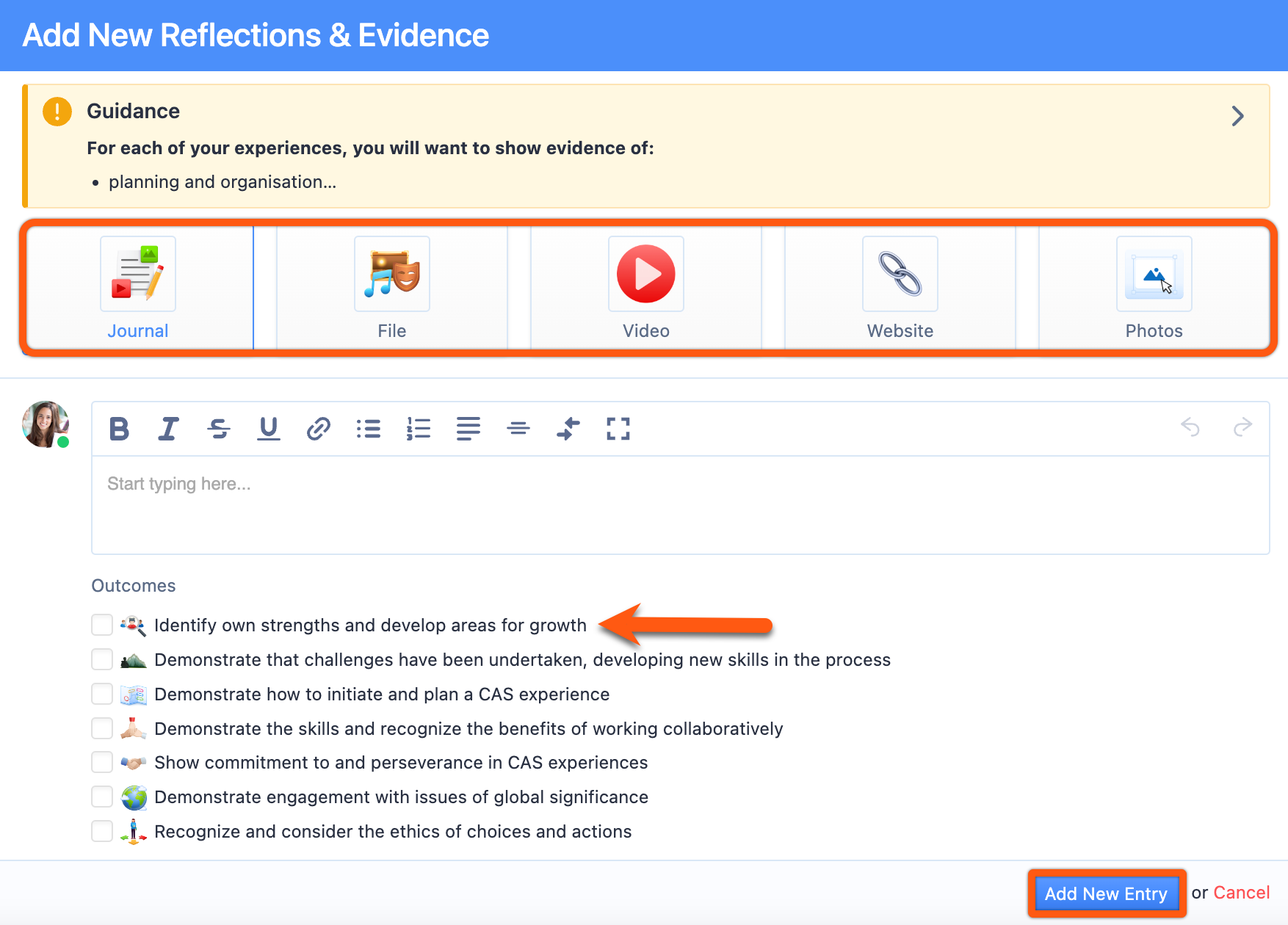 Viewing Your Reflections & Evidence
After adding reflections, you can access the Reflections & Evidence tab at the top of the page to view all your entries.
You can select Filter to sort these entries by outcome, starred, type, and author.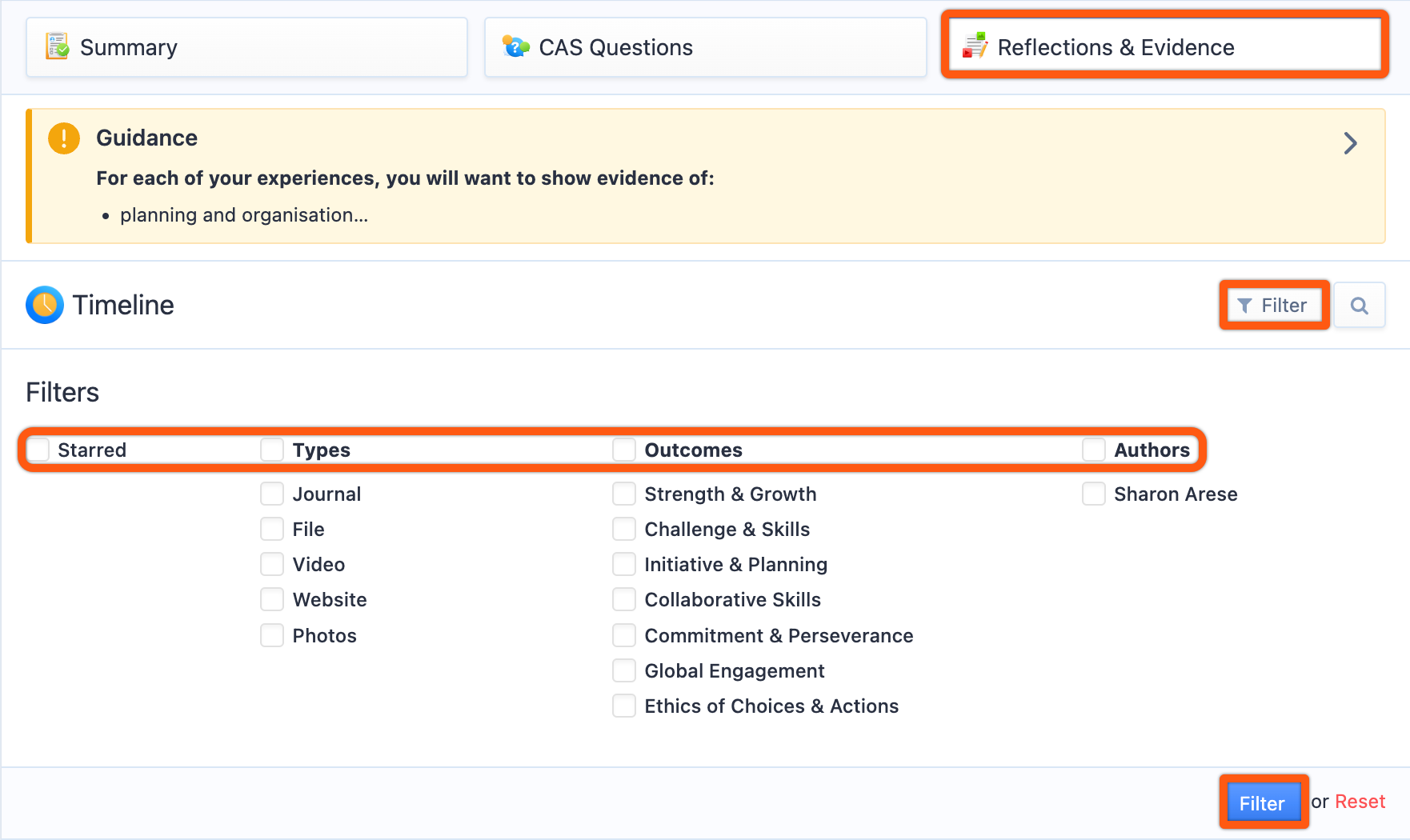 You can also search for entries by clicking the search icon.

Completing CAS Questions
The CAS Questions tab will only be activated if your CAS Coordinator has created questions for you. If CAS Questions have been created, you can access the CAS Questions tab on the top of each experience page.
Make sure to click Save Changes at the bottom whenever you update this page.