With the newly updated integration between ManageBac and AssessPrep, teachers can now create new and link existing AssessPrep online assessments using ManageBac Tasks.
Pre-requisites
A task must be created in a ManageBac class. For a Step-by-Step guide, click here
An assessment (test) of the same grade level and subject as that of ManageBac class, must be created on AssessPrep. For a Step-by-Step guide, click here
How to Link Online Assessment
If both of the pre-requisite conditions are fulfilled, you can navigate to your Class > Tasks & Units > Show All Tasks and select the Task that you wish to link to the AssessPrep online assessment.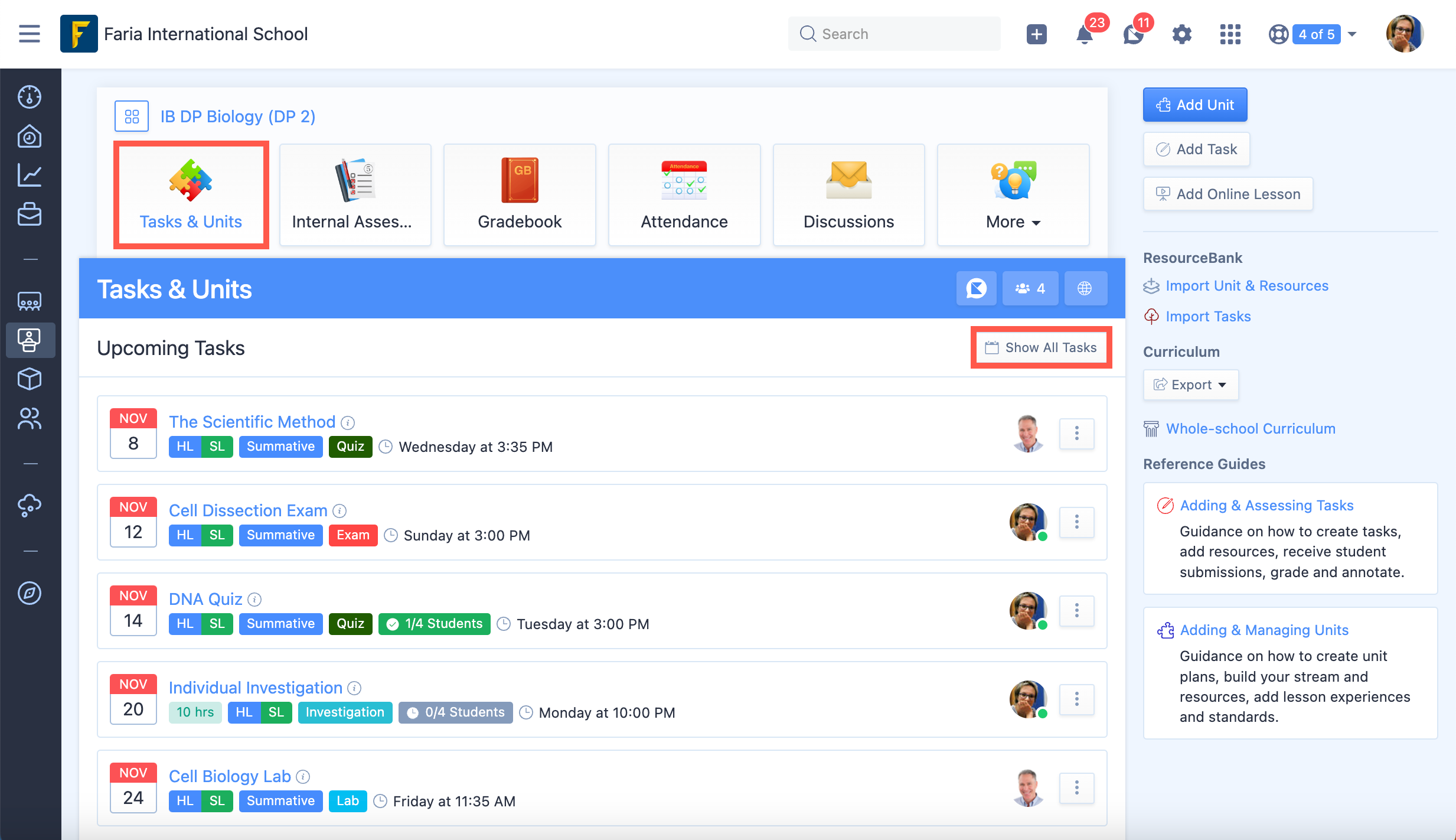 Click on Add Resource > Link Online Assessment.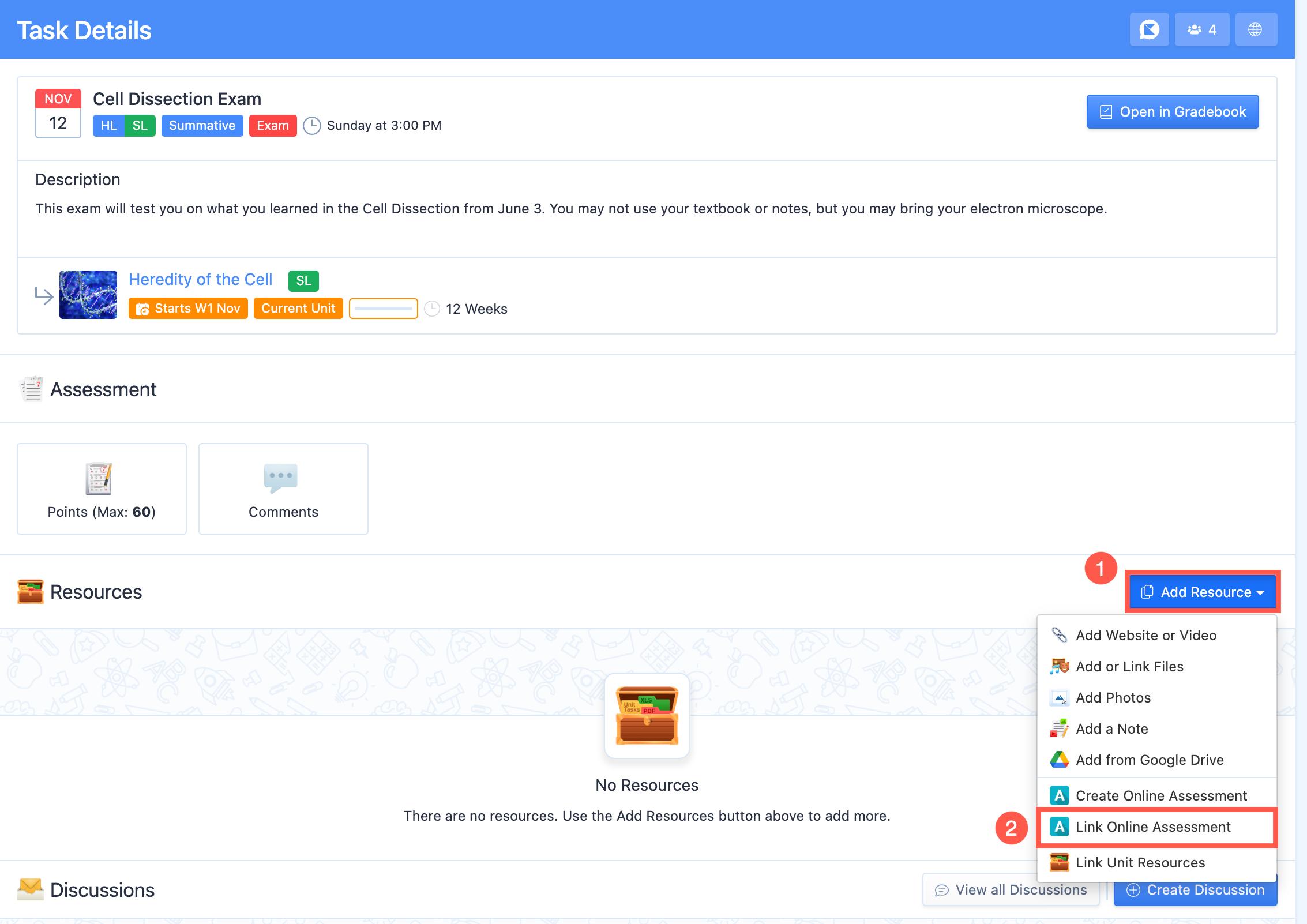 Here, you can find all the existing online assessments for your class' subject and grade level to select. On the right-hand side, ManageBac allows you to preview the assessment questions and show important details such as duration, points, mode of security- all of these can be edited afterwards.
Select the AssessPrep assignment that you wish to link and click Link Online Assessment.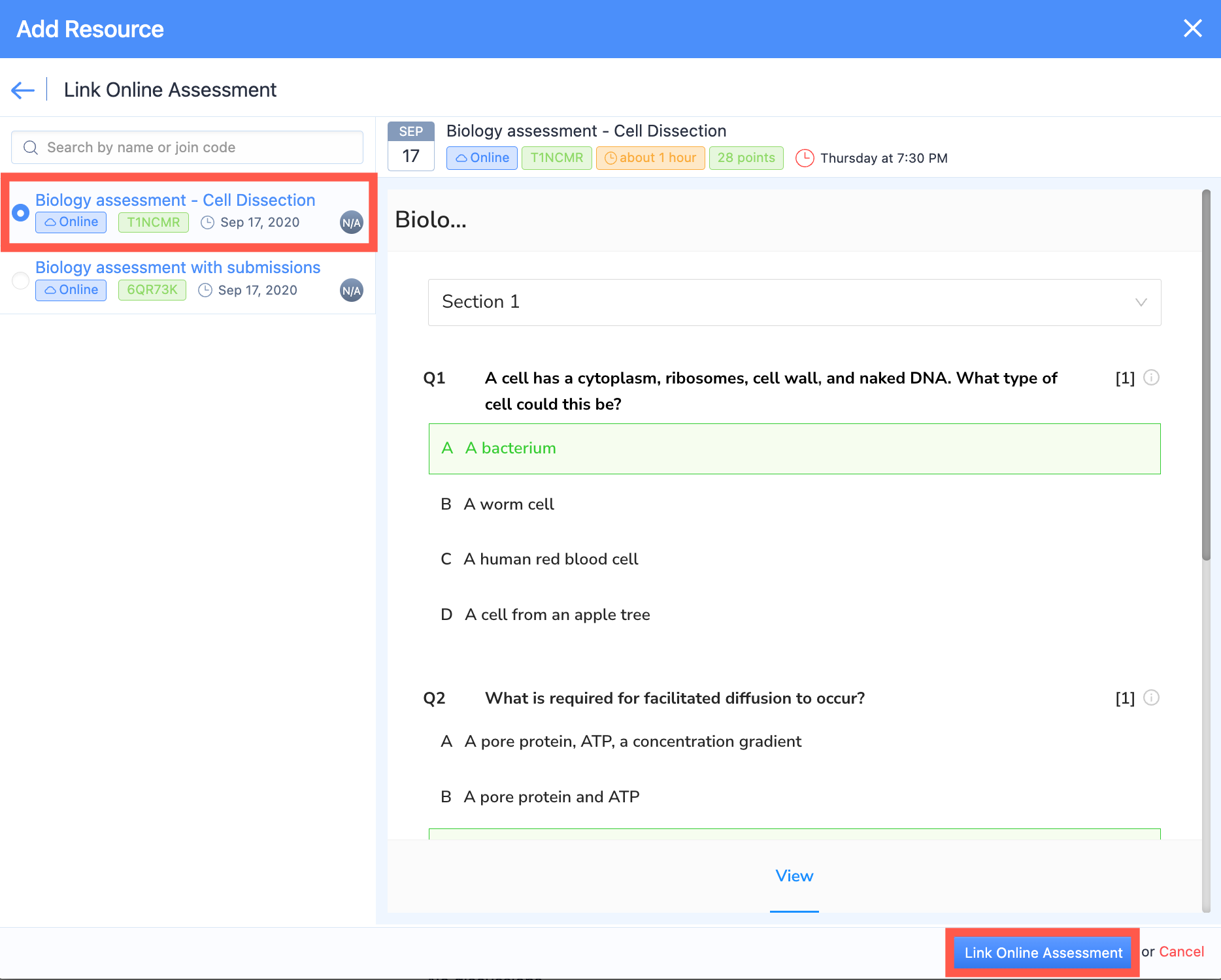 - Once the assessment is added, it will appear on top of the resources section of the task. You can click on "Open in AssessPrep" to be redirected to AssessPrep if you wish to customize the assessment.
-The points (Criteria, in the case of MYP) attached to the task will be automatically overridden by the total points of the AssessPrep assessment. If you look closely, in the last screenshot- the points selected for the ManageBac task was 60 but it has become 28 (the points set for the assessment on AssessPrep) once the AssessPrep assessment is linked.
Next Steps:
Frequently Asked Questions
1) I wish to change some questions and the configuration of my linked AssessPrep assessment. How can I do so? Will the new changes be synced back to ManageBac?
You can click on the Open in AssessPrep button, which will redirect you to the linked assessment on your AssessPrep account. Here you can navigate to the test and make the required changes which will be synced back to ManageBac in real-time.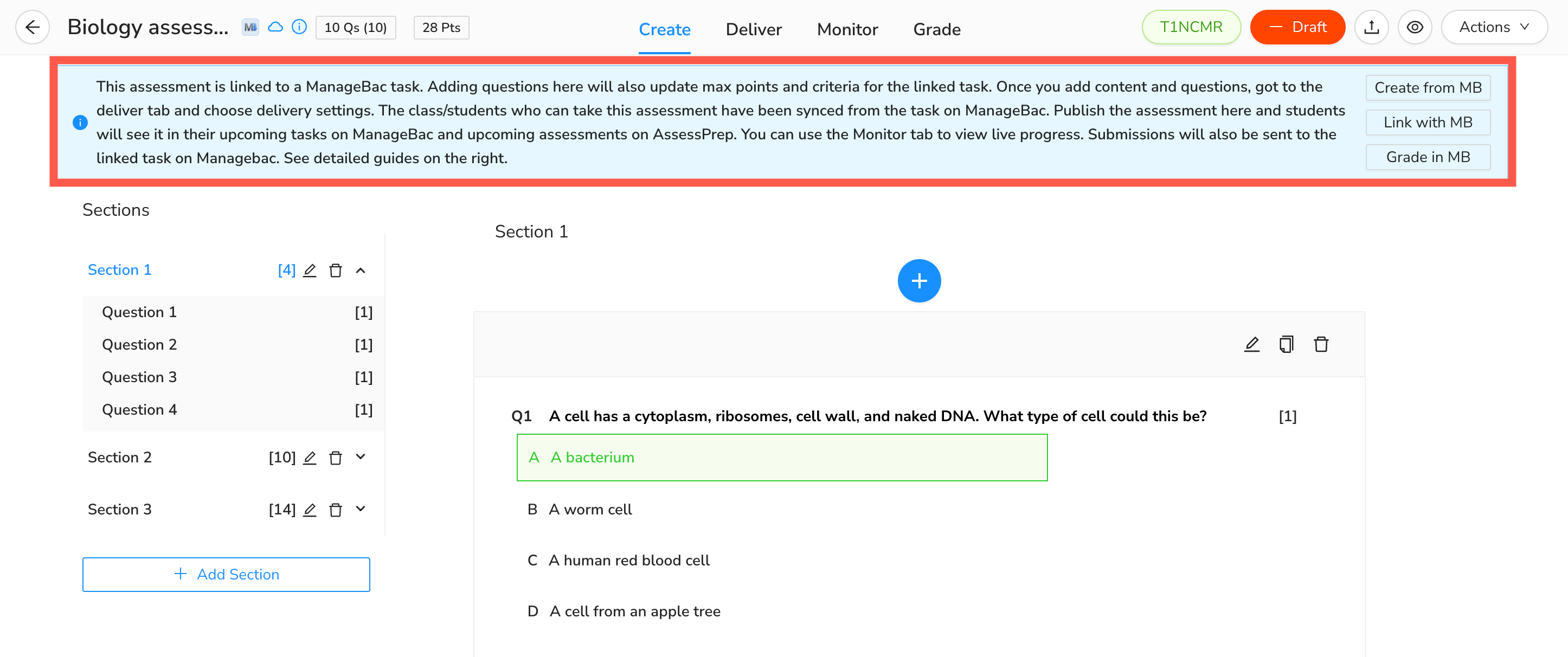 2) From my understanding, resources tied to tasks are visible to the students. Can my students access the AssessPrep assessment as soon as it is linked to the task?
Students can view the title of the task but won't be able to start the assessment unless it is "Published" on AssessPrep and based on the start date and time configured.