Accessing Tests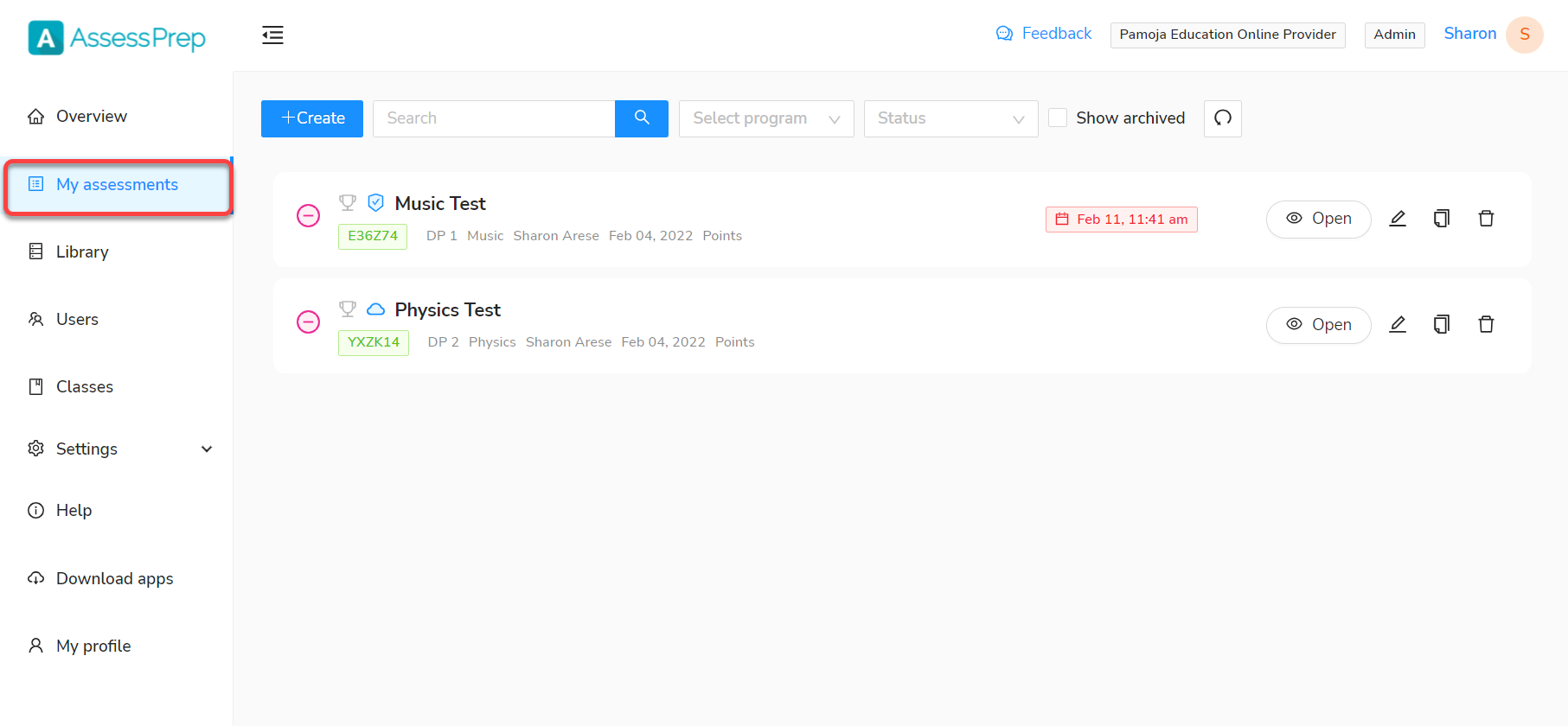 Once logged in, click My Assessment on the left navigation menu. This page will display:
Test Title
Who created it
Name of class and subject
Scheduled date and time, duration, and total marks
Access codes
Status (i.e. published, draft) and number of submissions (if any)
Any applicable actions (i.e. open, edit, duplicate, archive)
Search and/or Filter tests based on the title, programme, status, and time range. Search for archived classes as well. Each page shows a maximum of 20 tests with pagination at the bottom of the list.

Editing Tests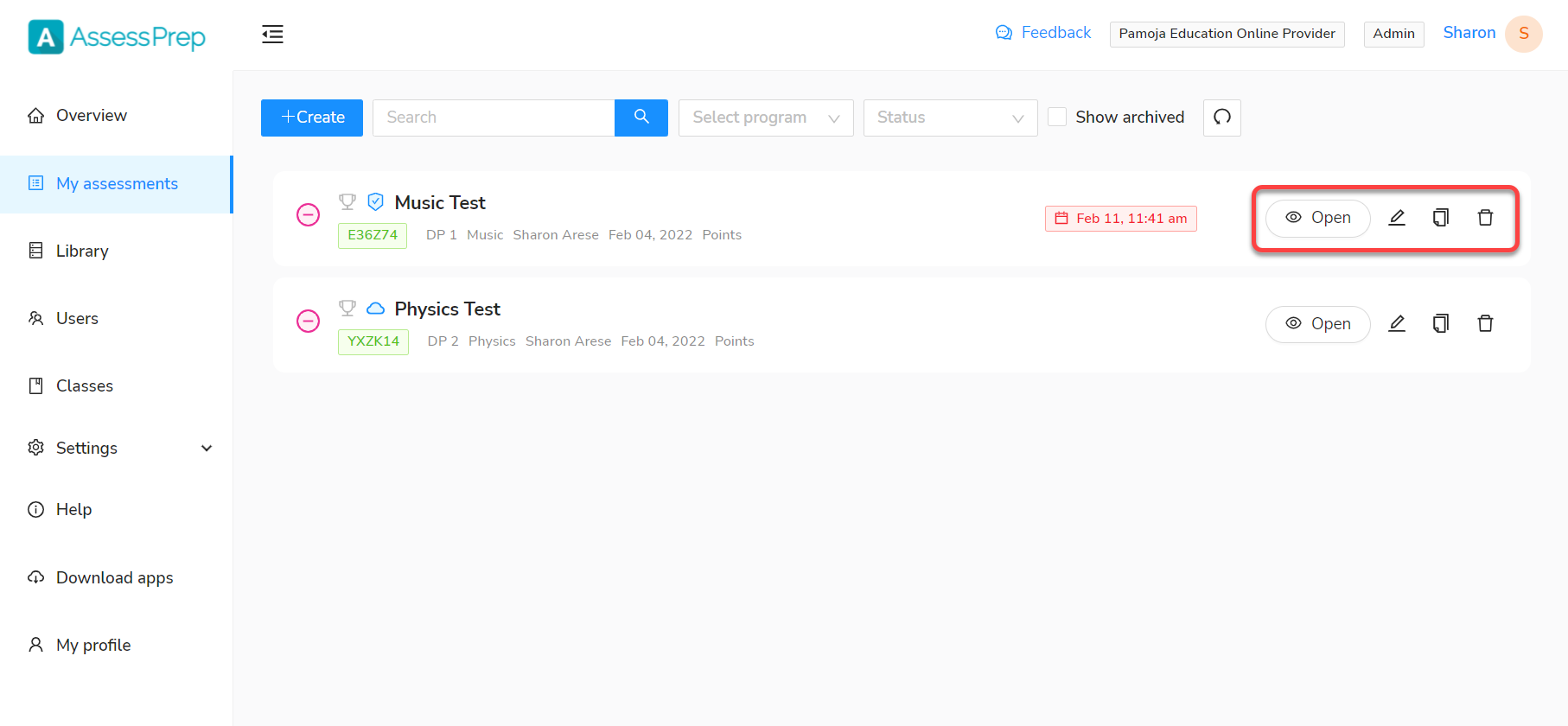 On the right-end of each test are options for additional actions. If the test is unpublished, there will be an option to Edit Test.
Note: To edit a published test, you will need to unpublish the test, edit and then make sure you publish the test again. A test cannot be unpublished if students have already taken the test and submitted answers to the test.