Student View
Parent View
Best Practices to On-boarding your Community
To explore our Demo Account, where you can log in as a student or parent point of view, please email support@managebac.com for credentials
Add a fake Student & Parent to your account, and log in from their perspective. You can then use that user during orientation evenings with your parents or introduction sessions with students, or to create your own school-specific custom tutorials
Watch your webinars on
Adding Student and Parent Handbooks
FAQs
Unit Plans: What can students and parents see?
Students and parents are able to see both the 'At a Glance' view and the unit Stream.
Note that the resource bank is not visible to the students or parents, only resources that have been actively added to the stream are visible.
Here is what these sections look like from the teacher's perspective:
At a Glance: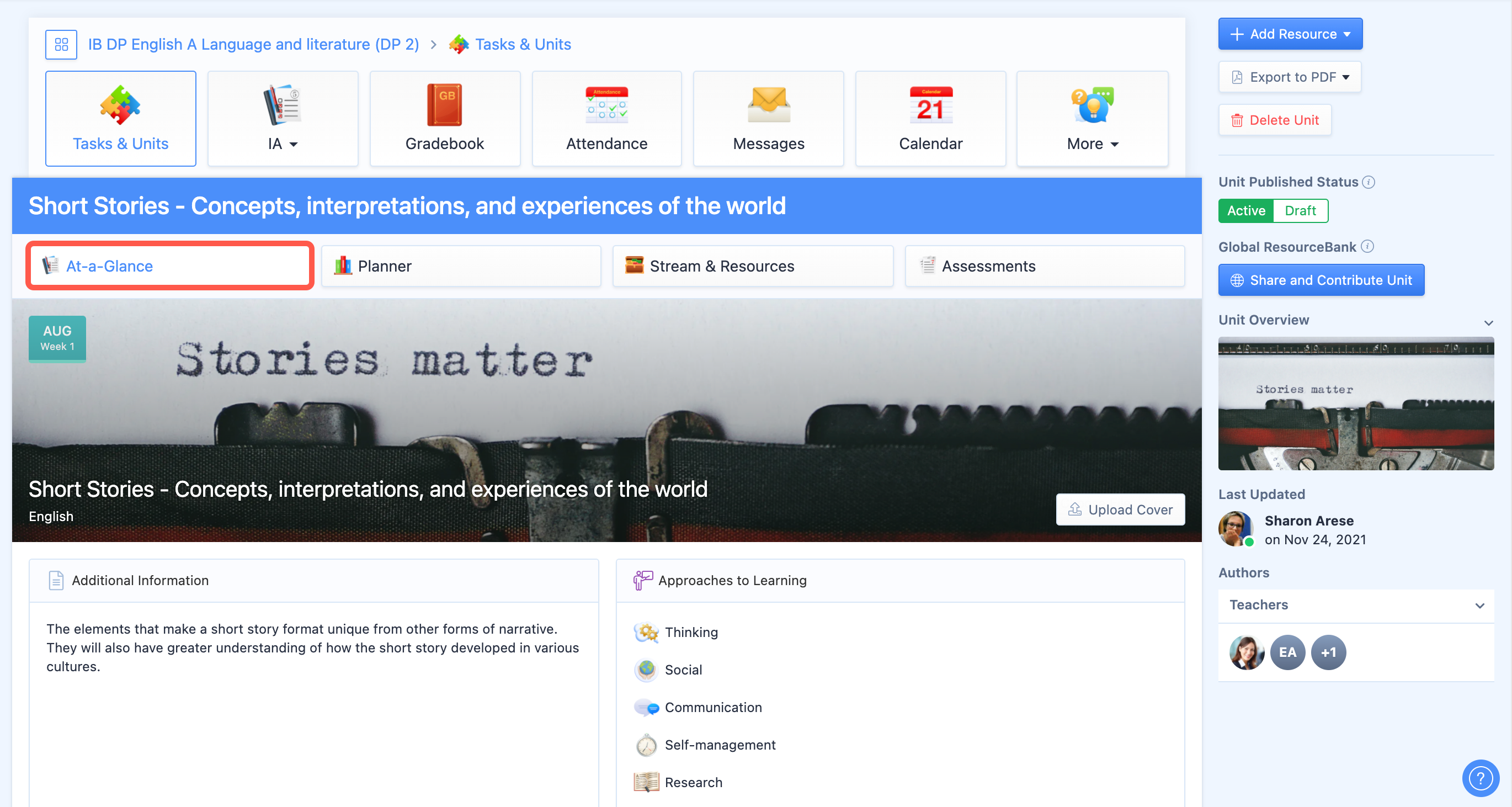 Stream View: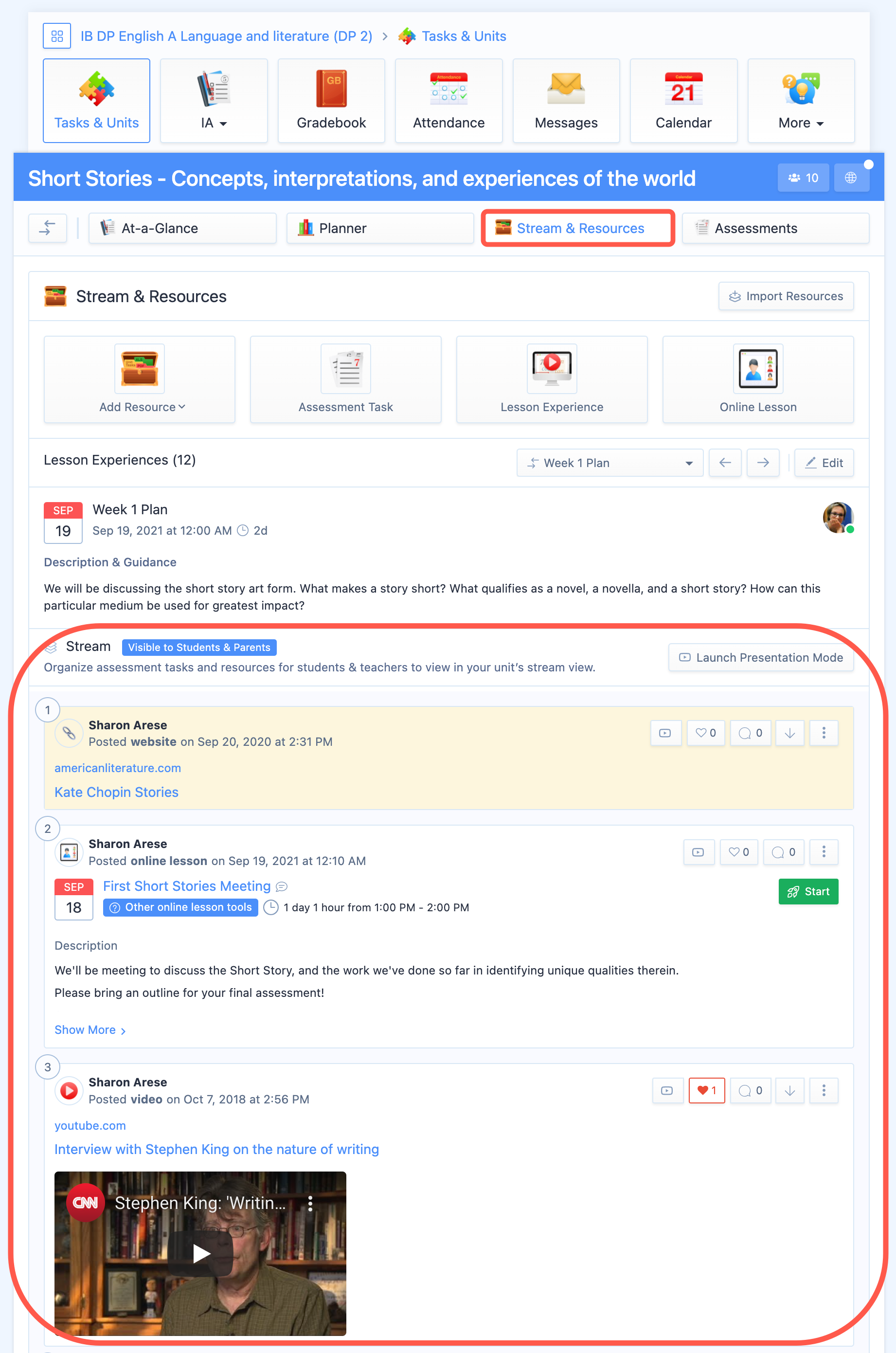 Here is what the unit plan view looks like for the Students & Parents: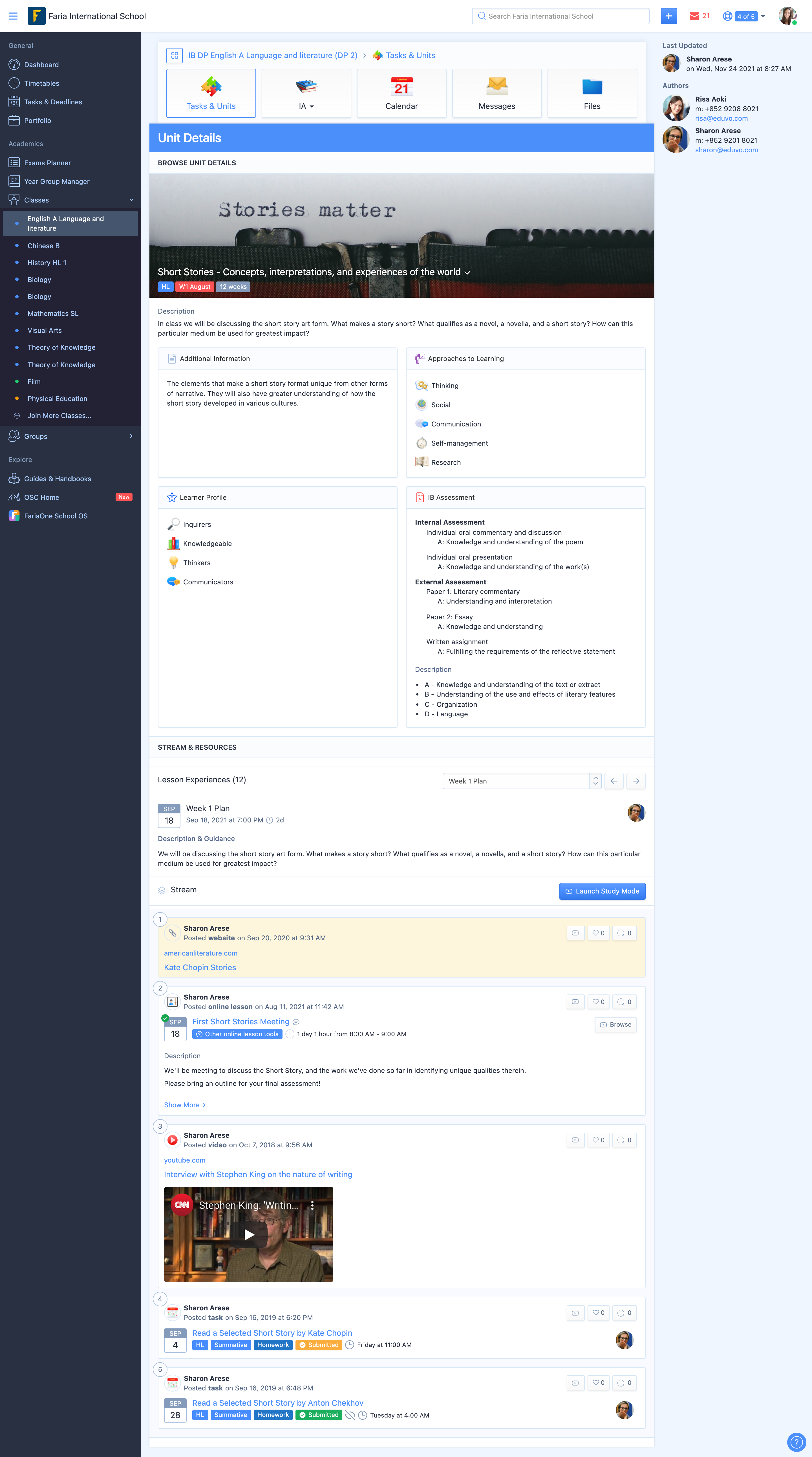 Can Students & Parents see Term Grades?
No, students and parents do not see term grades entered in the Gradebook unless a term report card has been generated to include them. They can, however, see task grades and comments in real-time as they are entered by the teachers.
Students will find the grades and comments within the Tasks & Units tab of their class.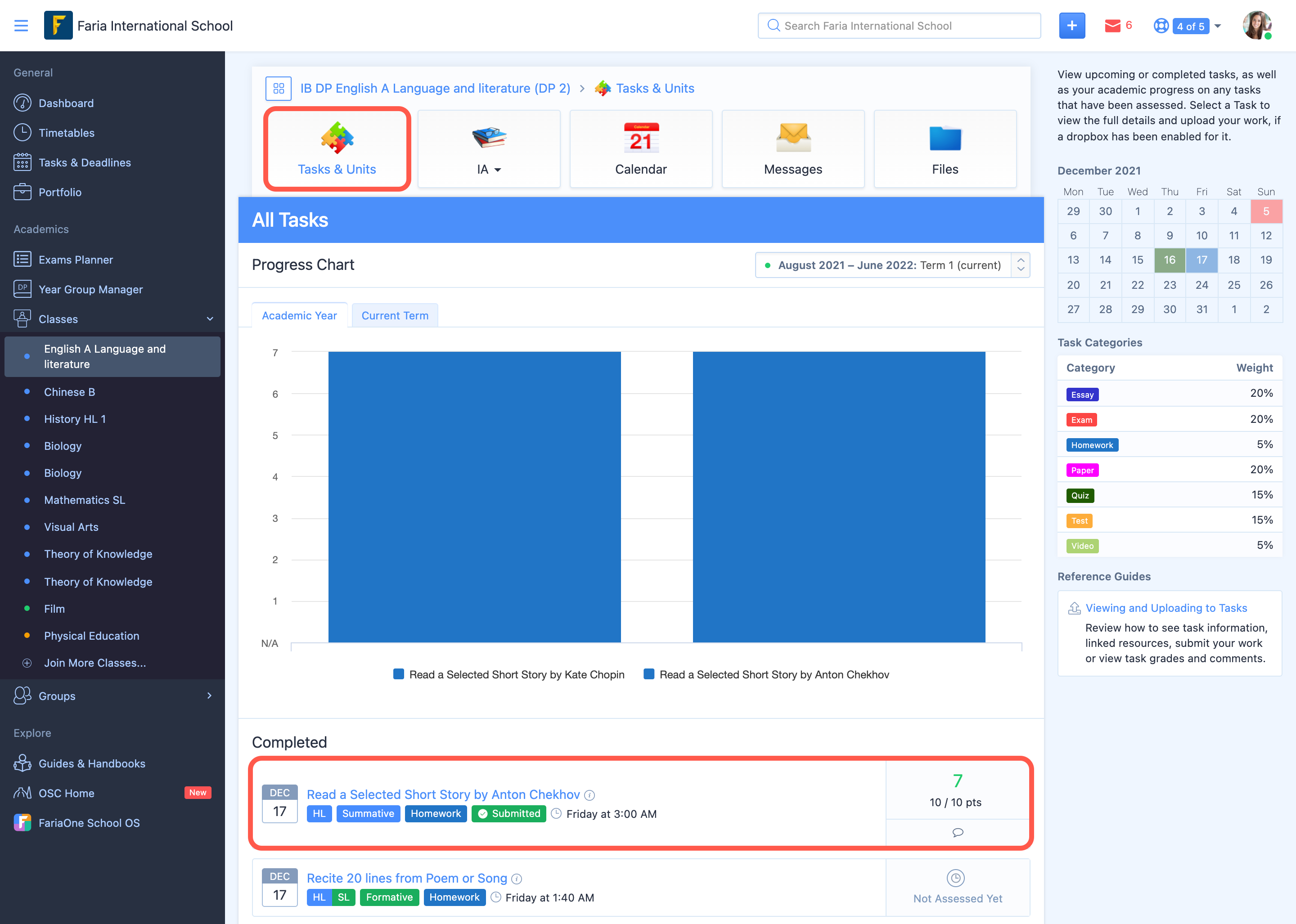 Parents will see the grades and comments in two places:
1) They will see the most recent task grades & comments for all of their child's classes via the Classes listed in the dashboard.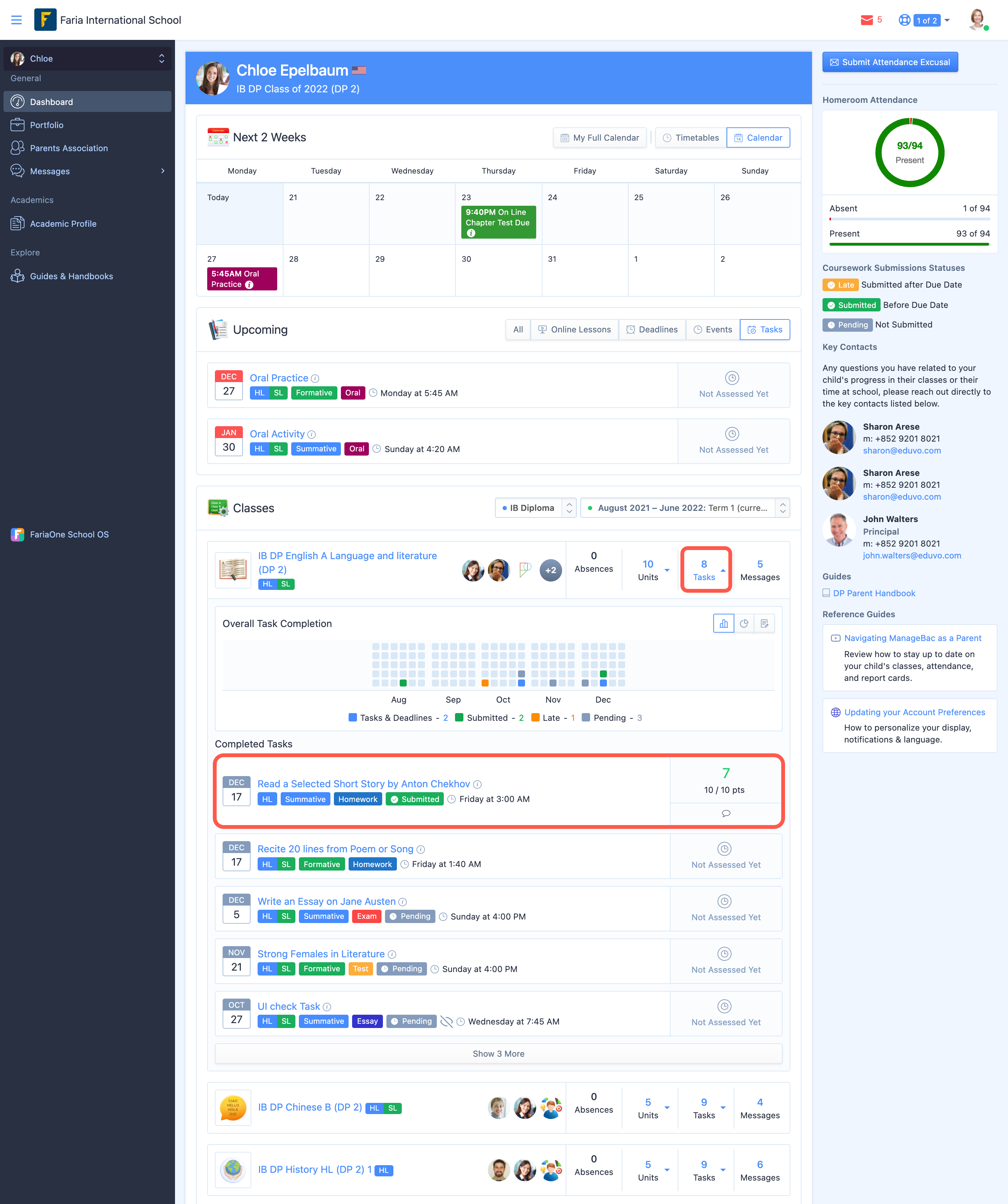 2) They can also select the class within the dashboard for a more in-depth breakdown. Here is an example view from the English class used in the above example: