Parent Language Options
Parents have the ability to see ManageBac in several different languages:
English
Spanish
Arabic
French
Chinese (Simplified)
Chinese (Traditional)
Japanese
Parents can set these preferences via their own accounts. To learn more about setting language preferences as a parent, click here.
Configuring Languages when adding a Parent user
Adding a new parent individually
Navigate to Settings > School Directory and select the Add User button.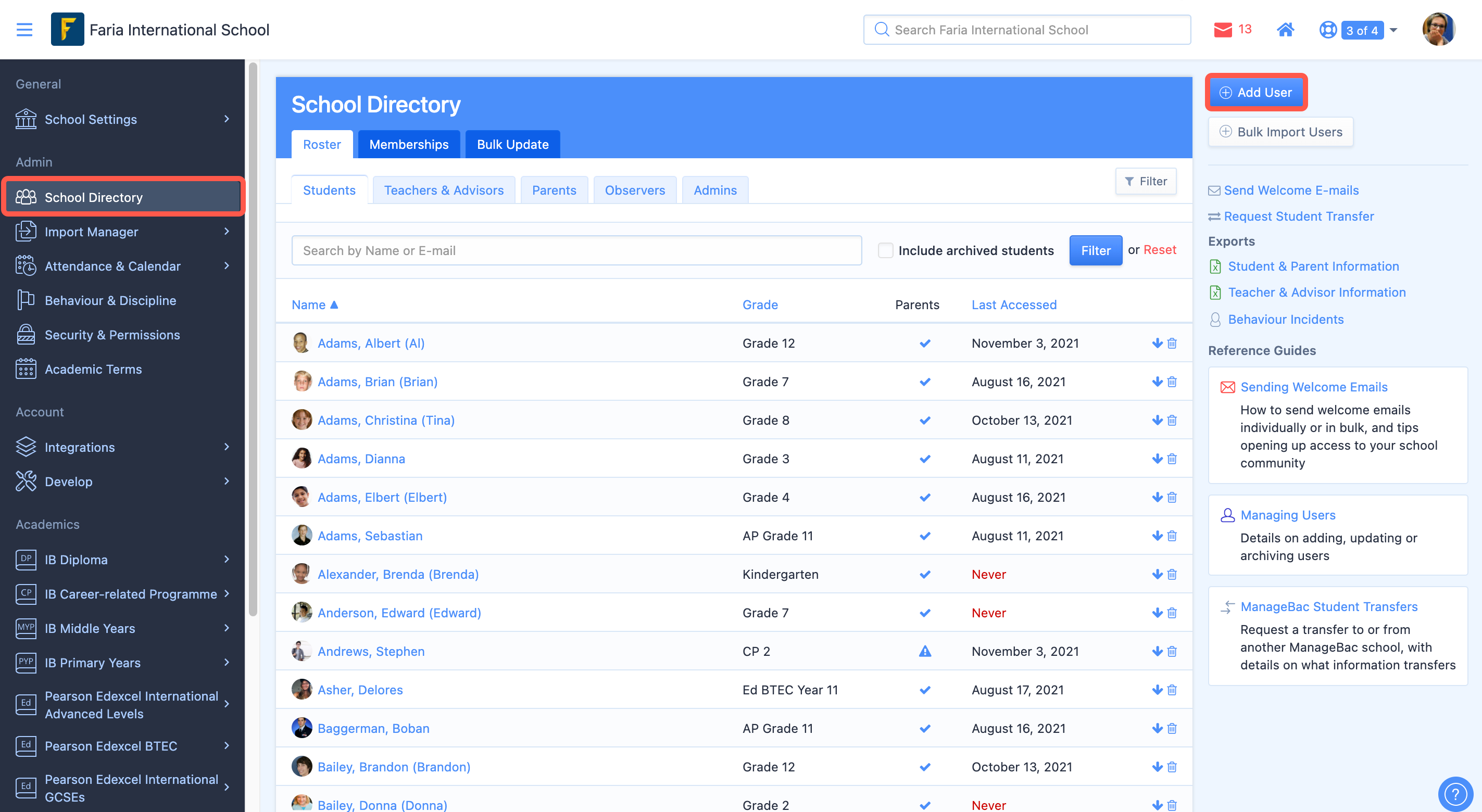 Select the Parent user type and your preferred language for that parent by clicking on the dropdown menu under 'UI Language'. Fill in the rest of the form, then click Add User at the bottom of the page.

Adding or Updating Parents in Bulk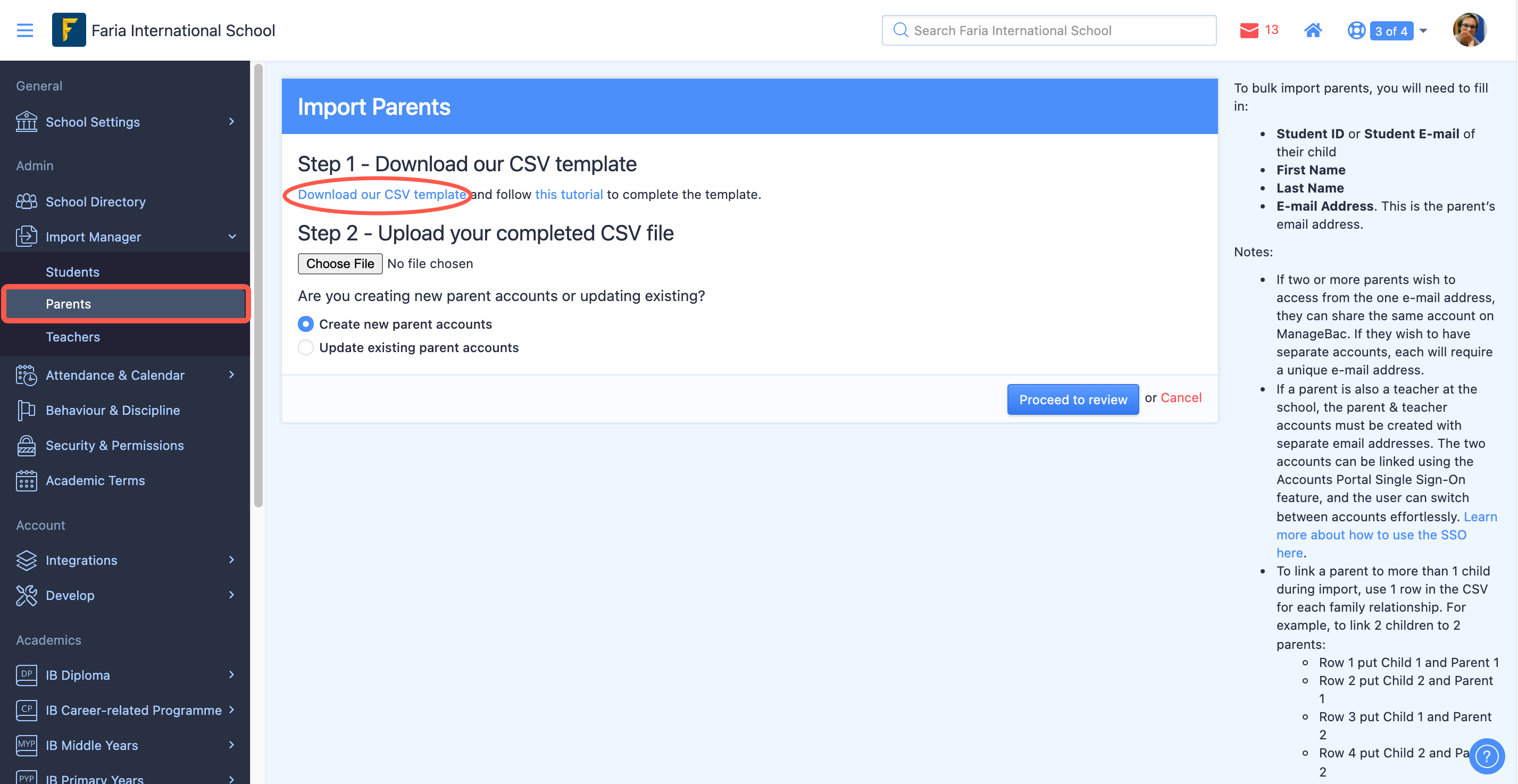 To add or update parents in bulk, navigate to Settings > Import > Parents. Click on the 'Download our CSV template' link to export the template to Excel. Fill out the required fields (listed in red in the example at the top of the page), along with the additional optional field entitled 'UI Language'.
If importing new parents, select the completed template when you click the Choose File button and then click Upload Now. If updating existing parents in bulk, tick the 'Update Existing Users' box before uploading.
Any existing parents must have the same email address in the email field as their current account on ManageBac, or the system will create them as new users.
Editing Existing Parent Profiles
To edit one existing parent, go to Settings > School Directory > Parents and select the parent you wish to edit. Click on the dropdown menu under 'UI Language' to select their preferred language. Click Save Changes at the bottom of the page once done.