What is AssessPrep?

AssessPrep is an advanced, end-to-end cloud-based platform to help schools and students prepare for IB eAssessment. Test creation: Add different types of questions as well as videos, simulations and images. Exam delivery: The same test taking and invigilation experience as that of the IB eAssessment. Grading and Analytics: Assign marks, annotate and give feedback. Detailed criteria wise performance and reports.
If your school is integrated with ManageBac, your AssessPrep account setup is automated.
Once integration is set up, all classes for which you requested to use AssessPrep will sync from ManageBac to AssessPrep, along with the students & teachers in those classes. Teachers and Students can then use Single-Sign-On to access their AssessPrep account directly from ManageBac.
Below are the steps to create your AssessPrep account from ManageBac.
How does ManageBac Integrate with AssessPrep?
Setup - Via Public API token obtained from ManageBac.
Sync - All users, subjects, and classes sync over from ManageBac into AssessPrep.
SSO -

The Launchpad allows teachers and students to login seamlessly between ManageBac and AssessPrep. S

witch between the systems from the top Launchbar.
There will be more points of integration in the future.
How to set up Integration with AssessPrep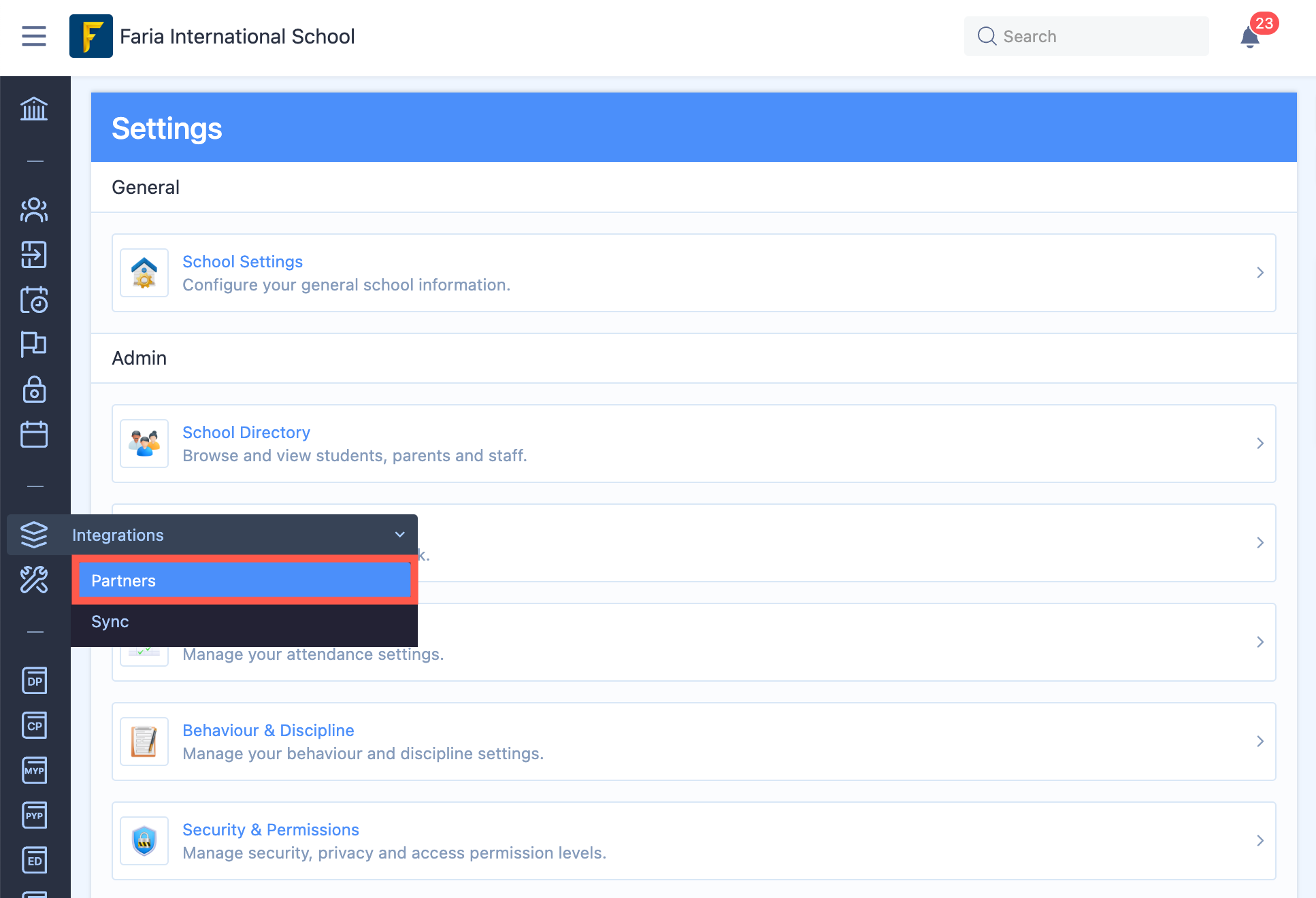 Our Support team will assist you in enabling an API token for integrating with AssessPrep via Settings > Integrations > Partners > AssessPrep on your ManageBac account. Email us at support@managebac.com to request this integration if it is not already turned on!
Note that disabling or regenerating this token will break the integration between ManageBac & AssessPrep.
Classes, along with students & teachers sync one-way from ManageBac to AssessPrep. Any changes to class rosters should be made on ManageBac and will sync over to AssessPrep at midnight each day.
How to manage the Integration with AssessPrep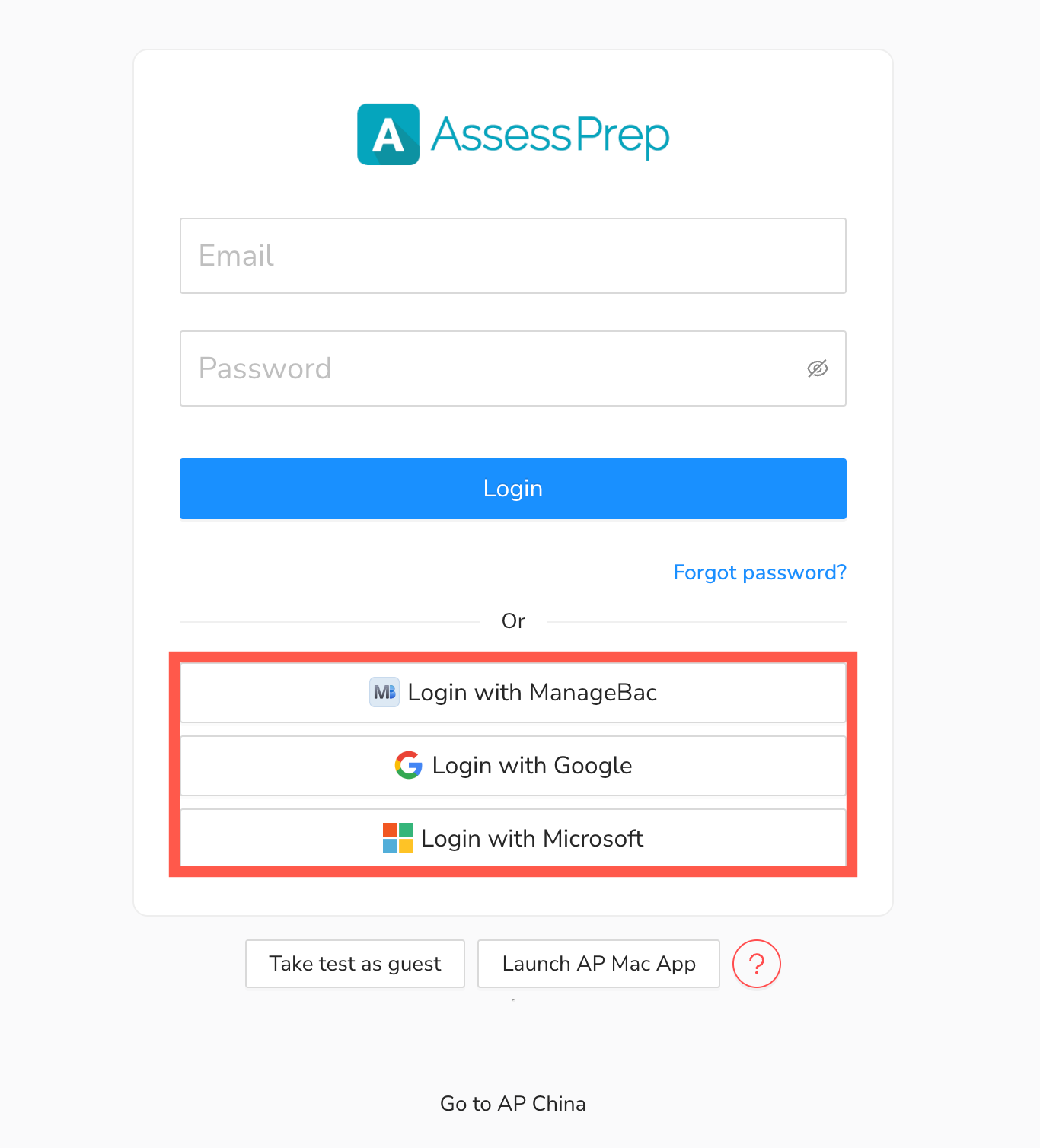 Once your ManageBac & AssessPrep account have been activated, teachers & students will be able to access AssessPrep via the Launchpad on their ManageBac accounts. Click here for further guidance on accessing AssessPrep via ManageBac SSO.
Integration Questions and Support