Coordinators can use ManageBac to track EE progress in real-time across the entire year group and eliminate paperwork. Approve proposals, set deadlines and To-dos, share resources, and communicate directly with students.
Navigating the EE Worksheet
See an overview video of EE and ToK, along with step-by-step guidance below:
Enabling Extended Essay Worksheets
When creating a new Year Group, if the Extended Essay template is marked as "Enable Project by Default", EE will be enabled automatically.
Enabling EE Worksheets within an Existing Year Group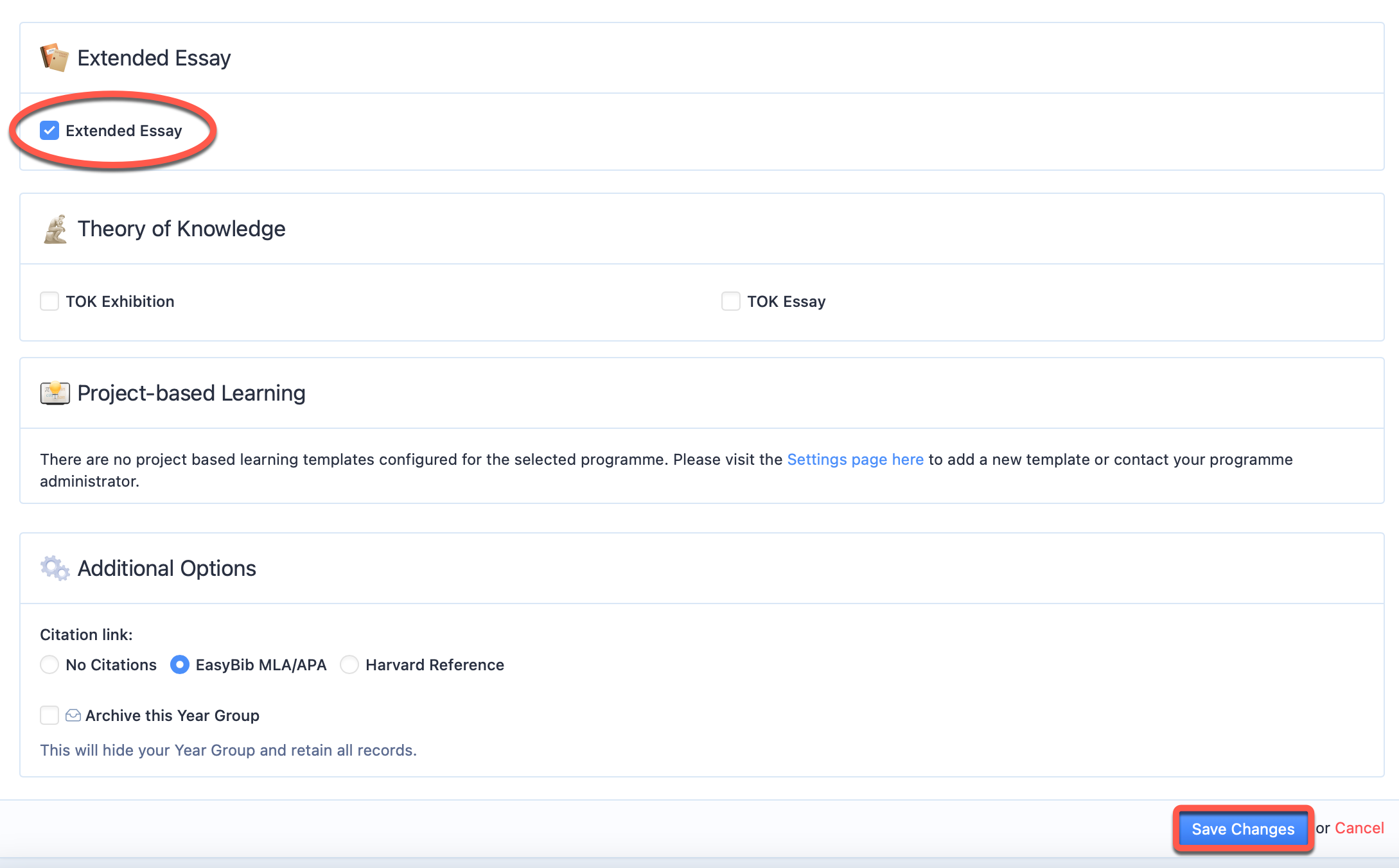 EE can be enabled within existing Year Groups via Year Group > Edit Year Group Settings, tick Extended Essay, Save Changes. Disabling the EE project will hide the tab from the Year Group but it will not delete the student data. To view the student data simply re-enable the project.
Enabling Extended Essay Subjects
Via Settings > IB Diploma
Selecting Your Subjects
Diploma Programme > Subjects > Extended Essay Subjects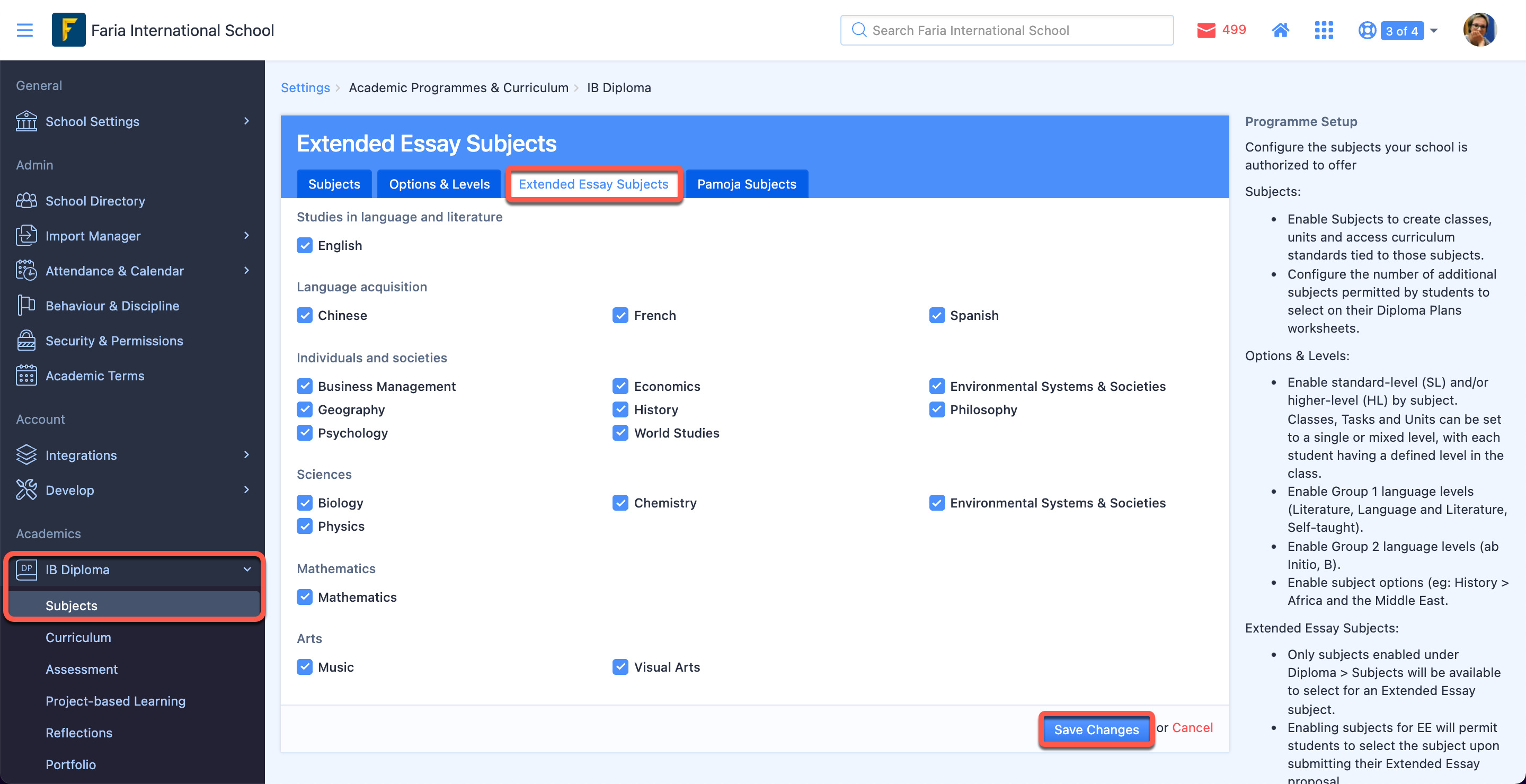 After you have selected the DP Subjects offered at your school, navigate to the Extended Essay Subjects tab under Settings > IB Diploma > Subjects. From here you can enable the relevant Extended Essay Subjects and click Save Changes.
Editing Extended Essay Guides & Handbook
Via Settings > IB Diploma > Guides > EE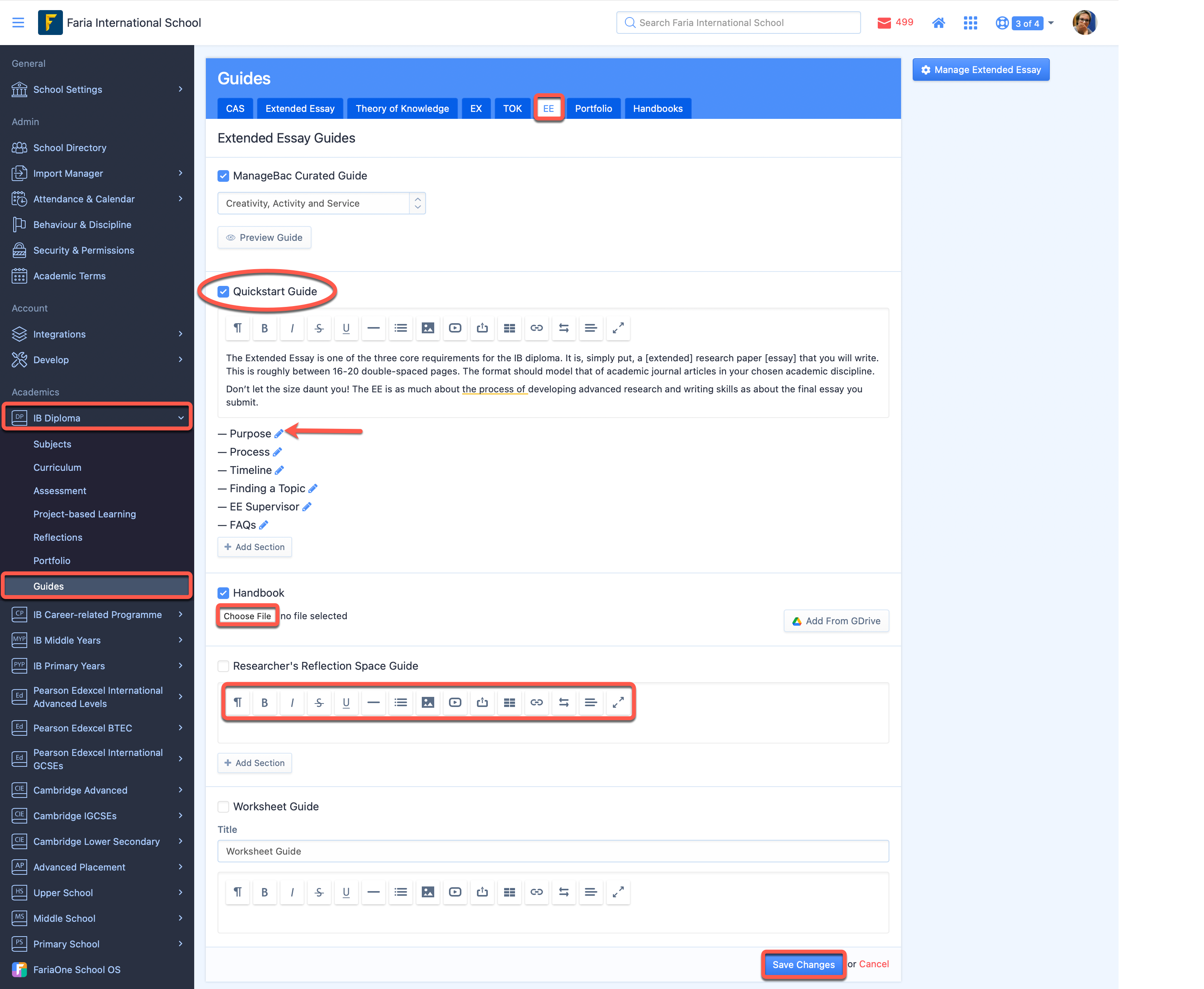 Customize the Quickstart Guide by clicking the blue Edit Pencil icon or add new sections. You can also upload your school's EE Handbook via Choose File. Be sure to Save Changes after updating.
Text comments can also include formatting options like headers or right to left text with format buttons at the top of each text box.
The Guide and Extended Essay Handbook can be found on the Student EE worksheet via Quickstart Guide.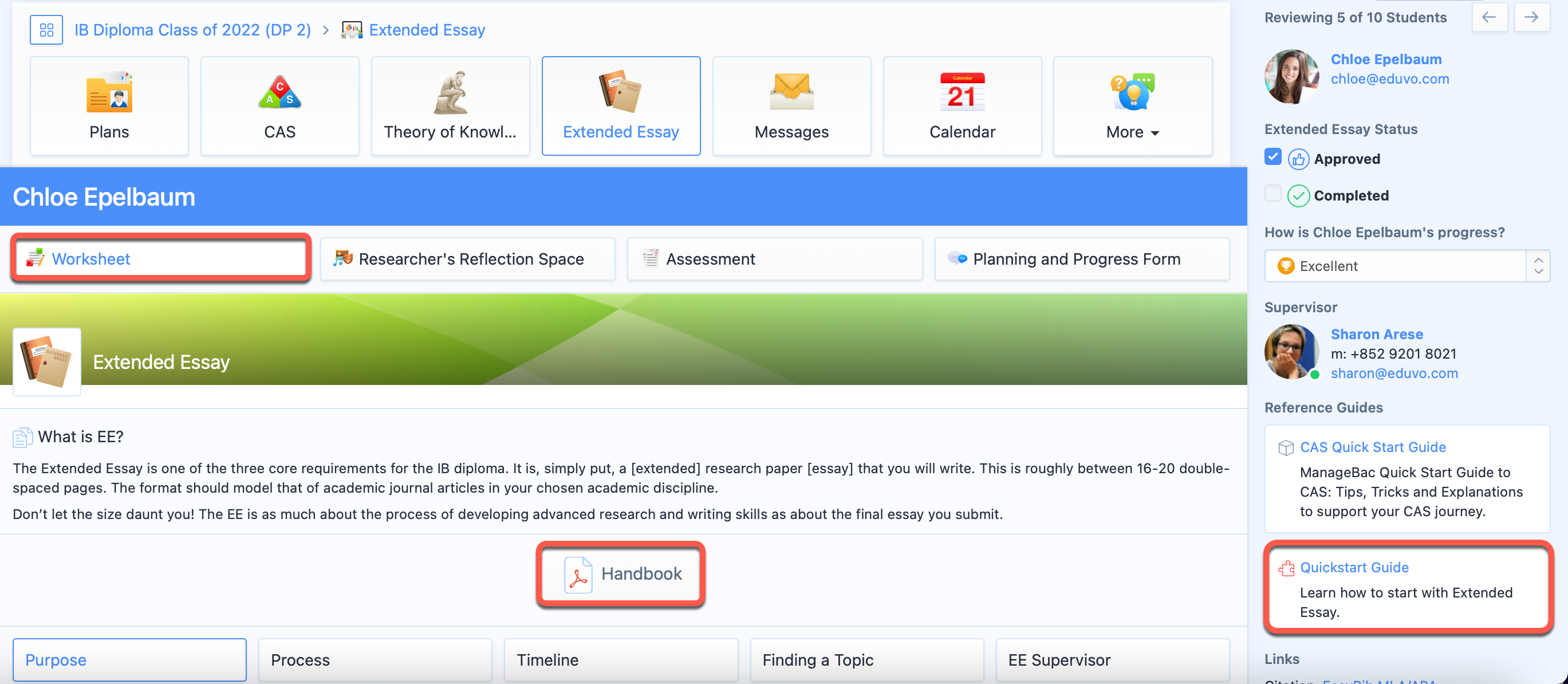 Handbooks can also be found by students on the Files tab via Year Group Manager.