Important Note
Access to IB Moderators must be granted directly from the IB. It is not possible to create your own account or request access from ManageBac Support.
Login to IB Moderators
After receiving your welcome email and setting your password, you can login to the IB Moderation account at ib.managebac.com. On the login screen, you'll see the following fields: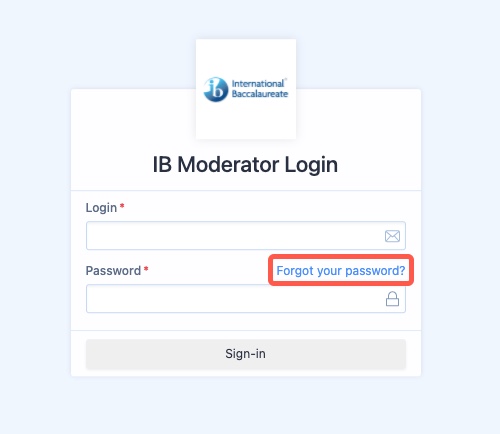 You can login with your email address and the password you've set. If you are unable to login, please click Forgot your password? and you'll be able to enter your email address to reset your account.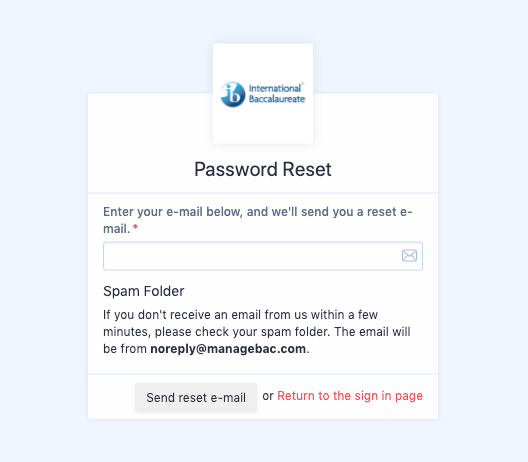 Note: Sometimes the welcome emails may get stuck in your spam folder, so please double check there to make sure that you've received it.
If your account cannot be found, please contact support@managebac.com to make sure that you have been added to the system with the correct e-mail address.
Updating your Personal Details

Click on your Avatar > Manage Your Profile to update your basic account details, including:
First Name
Last Name
E-mail address
Password
Profile Photo
Address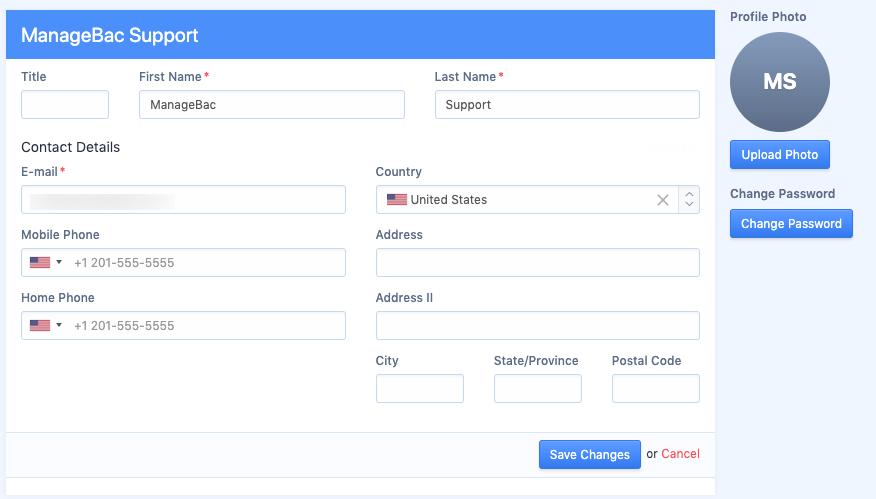 Remember to click Save Changes to confirm any adjustments to your profile.
Via your Avatar > Themes, configure your preferred colour scheme when accessing IB Moderators. Select via the radio button and Save Changes: