Accessing Deadlines via your Worksheet
via Year Group / IB Manager > Theory of Knowledge
You can submit drafts of final project submissions directly to your TOK supervisor & IB Coordinator by clicking on the relevant Project Deadline. Select Theory of Knowledge via Year Group Manager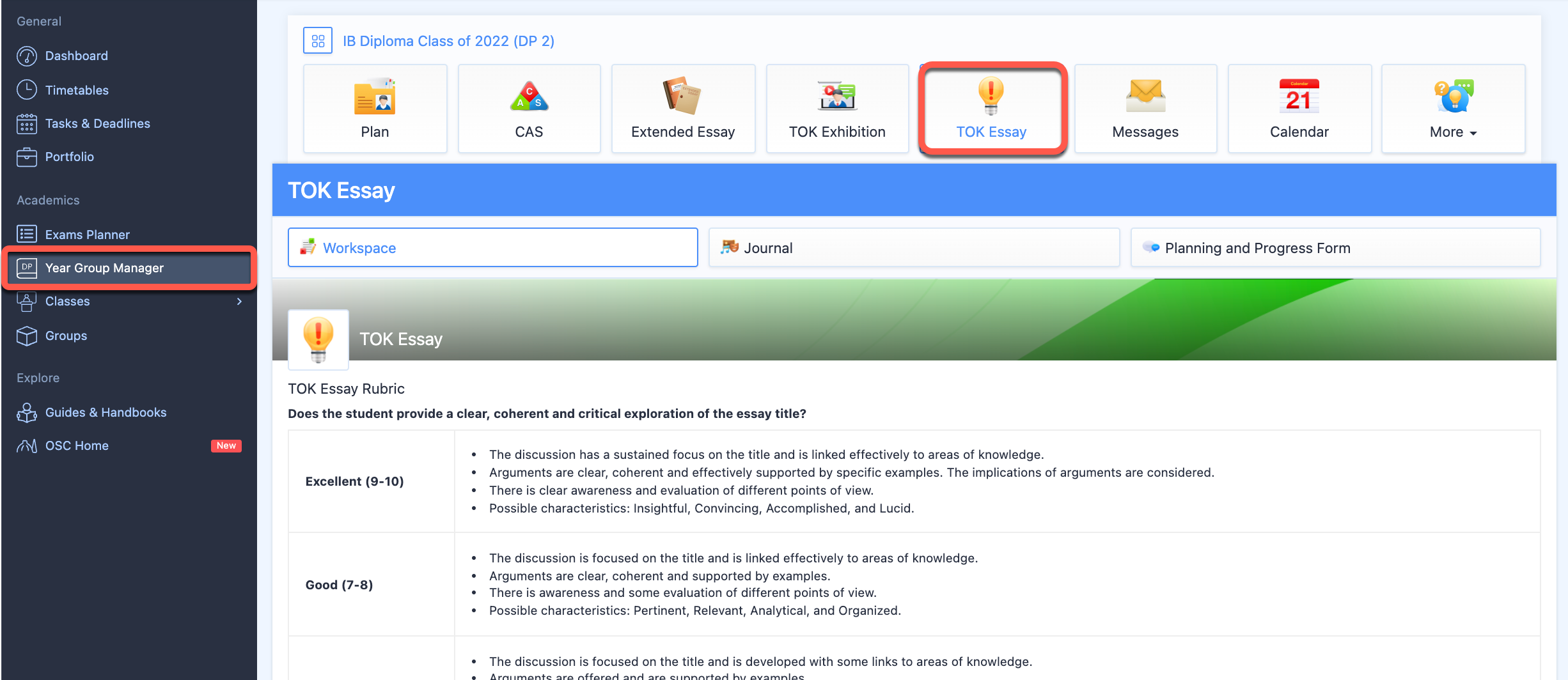 Under the Worksheet tab you will see a list of To-Dos submitted by your advisor. As you complete your lists, check them off on ManageBac so your advisor can see your progress. To add your own deadline to the list, click on Add Personal To-Do at the top right of the Deadlines and To-Dos list.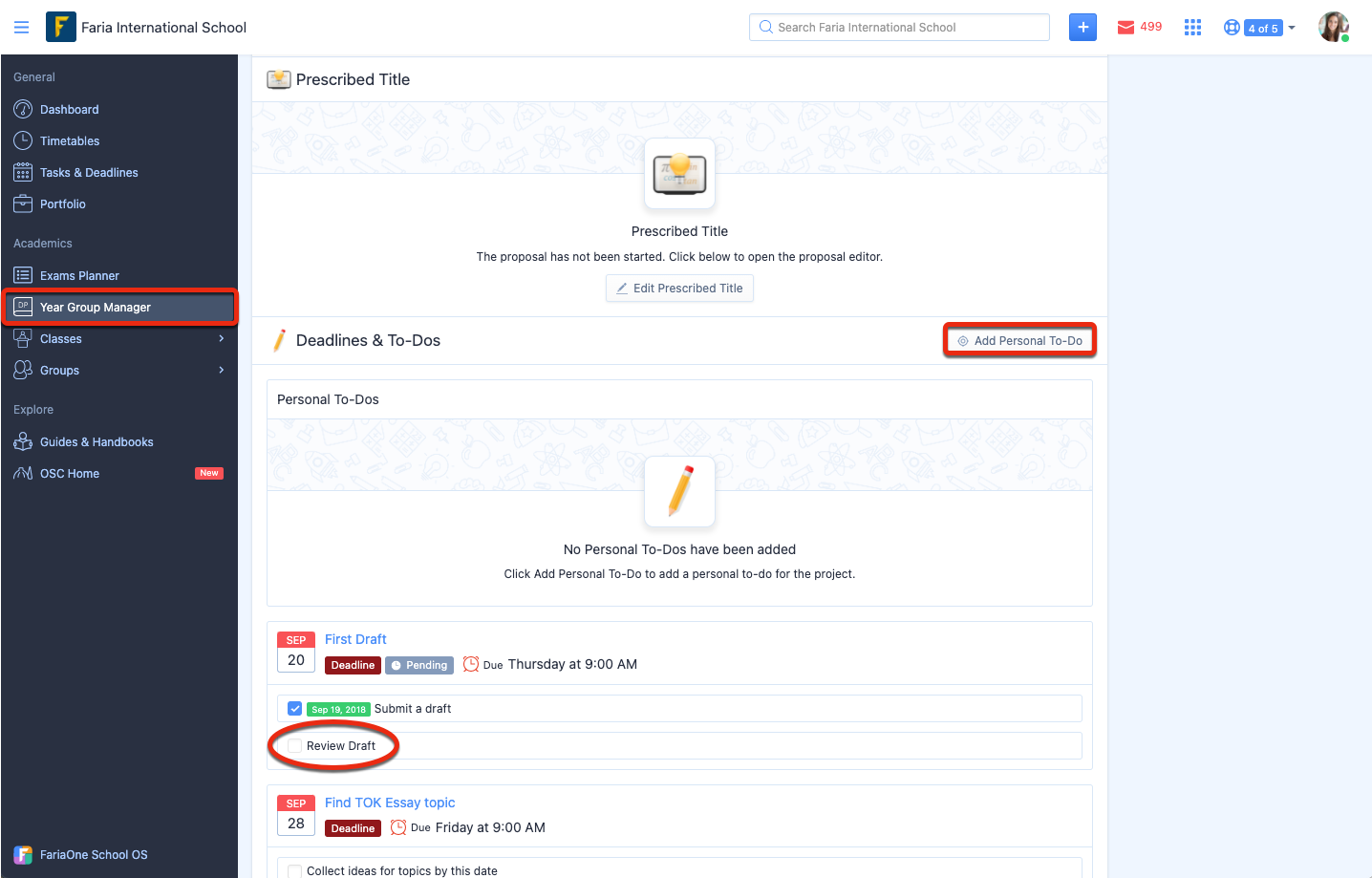 Accessing Deadlines via the Calendar
Via Year Group / IB Manager > Calendar
If your school has added this as a Theory of Knowledge deadline, this will be found in your list of To-Do's, and you can click on the deadline name itself.
Alternatively, you can browse via the Calendar tile of the Year group, and navigate to the date directly. Click on the deadline in the calendar to access the dropbox.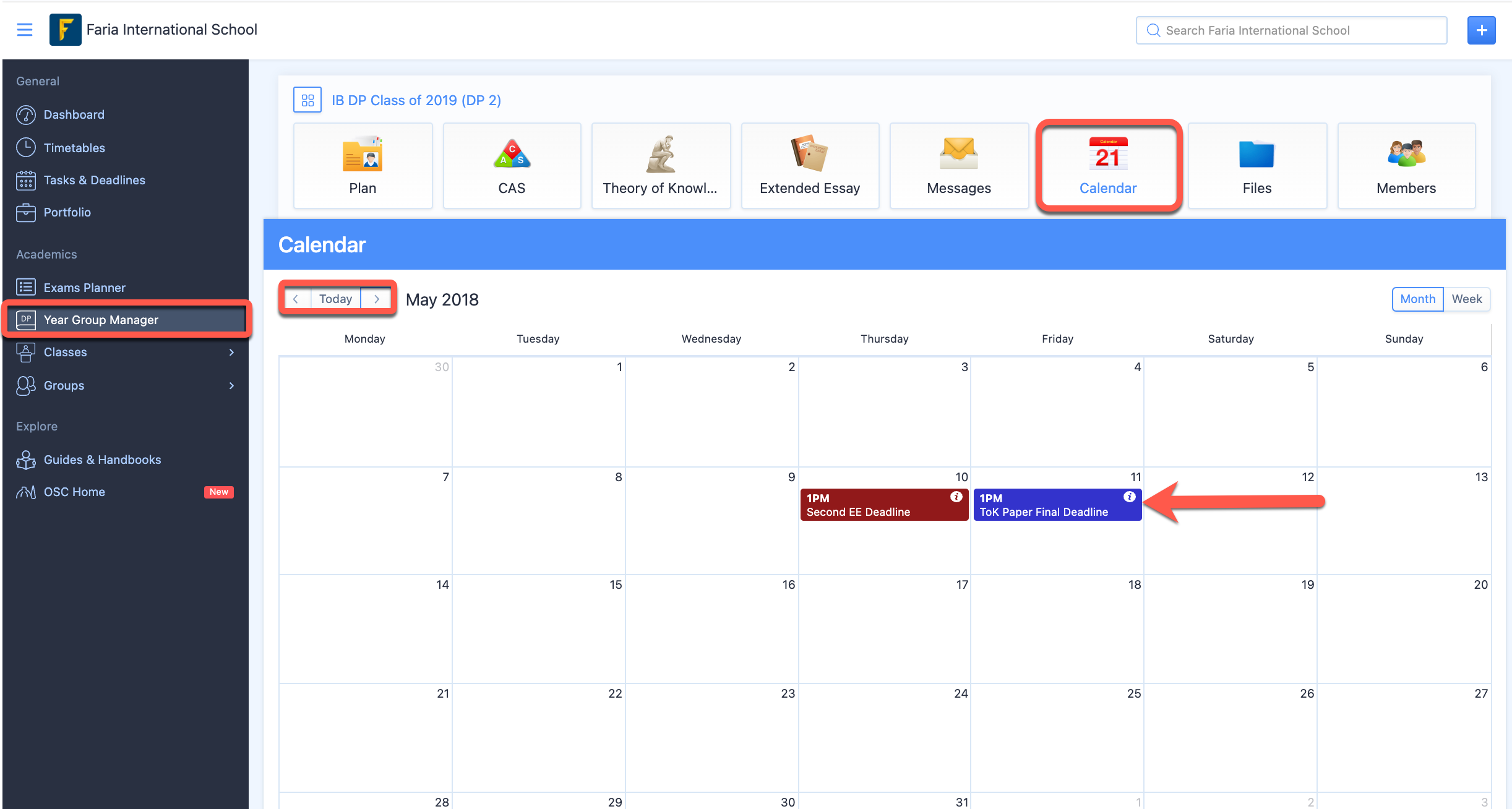 You can also view a consolidated list of deadlines via Tasks & Deadlines. You can filter these by class or year group and click on the deadline to view further details.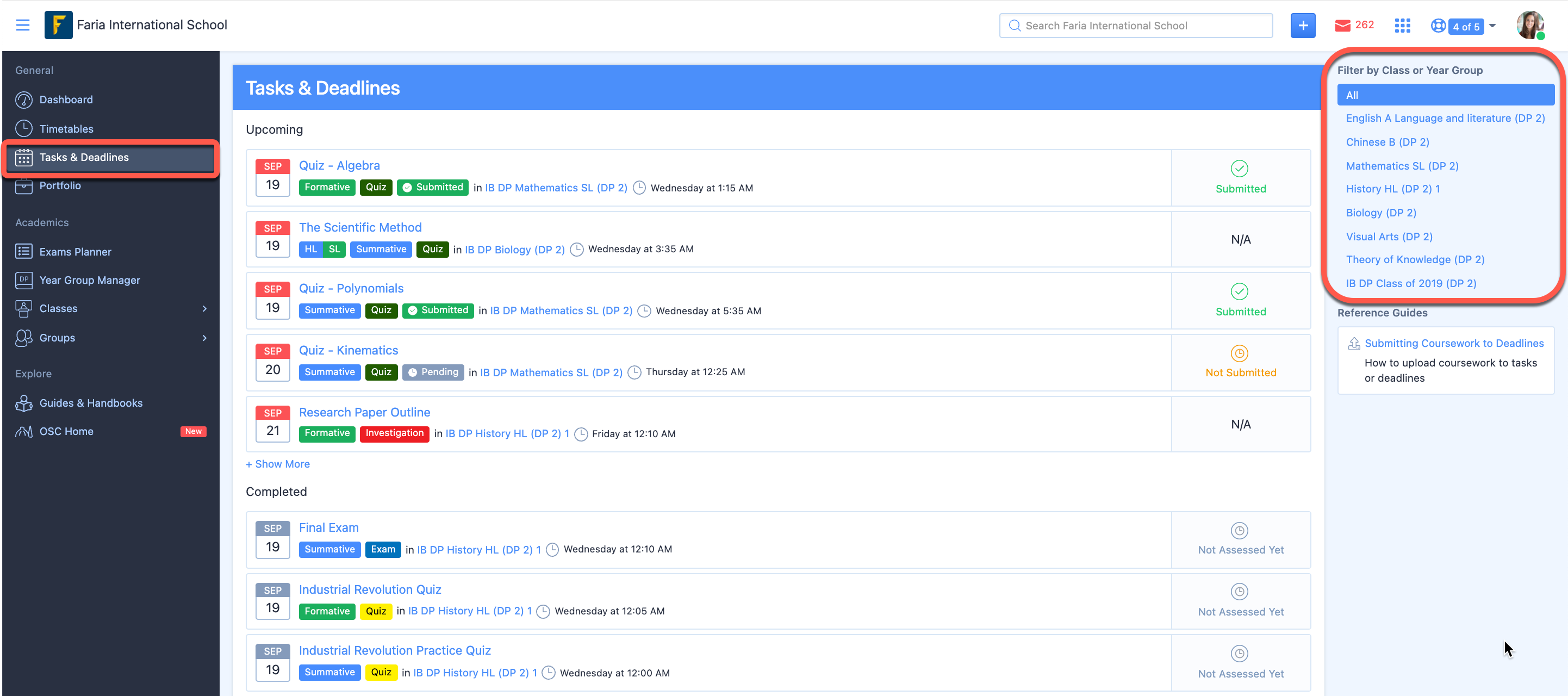 Uploading your Final Theory of Knowledge Paper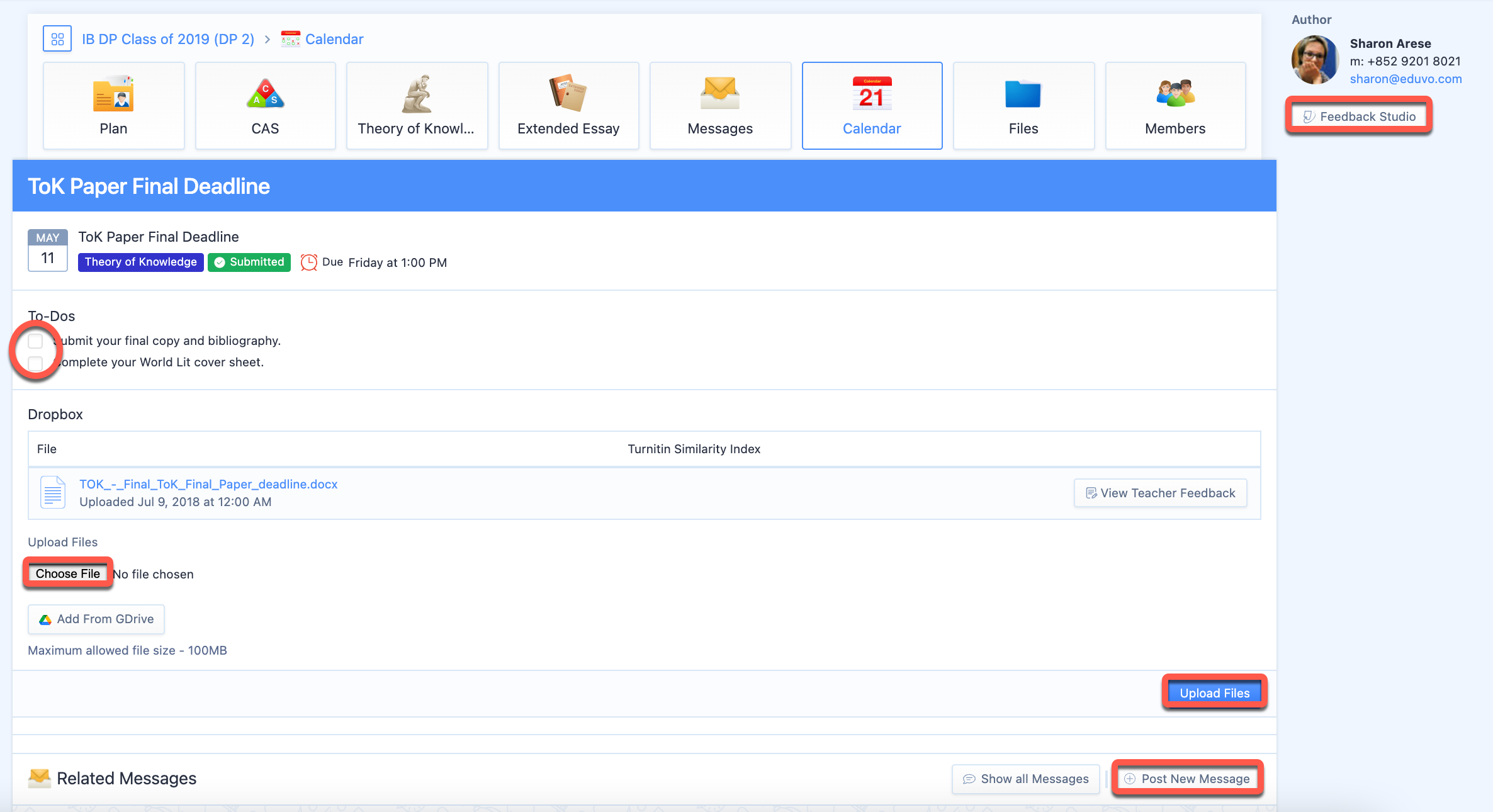 Next, you'll be able to upload your final TOK copy. On the deadline, you will be able to
Check off To-Do's to confirm you are ready for submission
Click Choose File to source your upload from your device
Confirm the upload via Upload Files. Adding files from Google Drive can also be enabled.
Show all Messages by your supervisor or fellow students regarding the deadline. Ask a question or confirm submission via Post New Message.
Once you have uploaded your TOK submission, you will see your submitted file(s) below the Dropbox heading, which you can delete or Annotate Document. Note: it is only possible to delete submissions prior to the deadline. They will become locked once the deadline has passed.
If your school has Turnitin enabled on the deadline, once released, you will be able to view your similarity index or any plagiarism notes via the Feedback Studio on the right-hand side.