Navigate to your Language Portfolio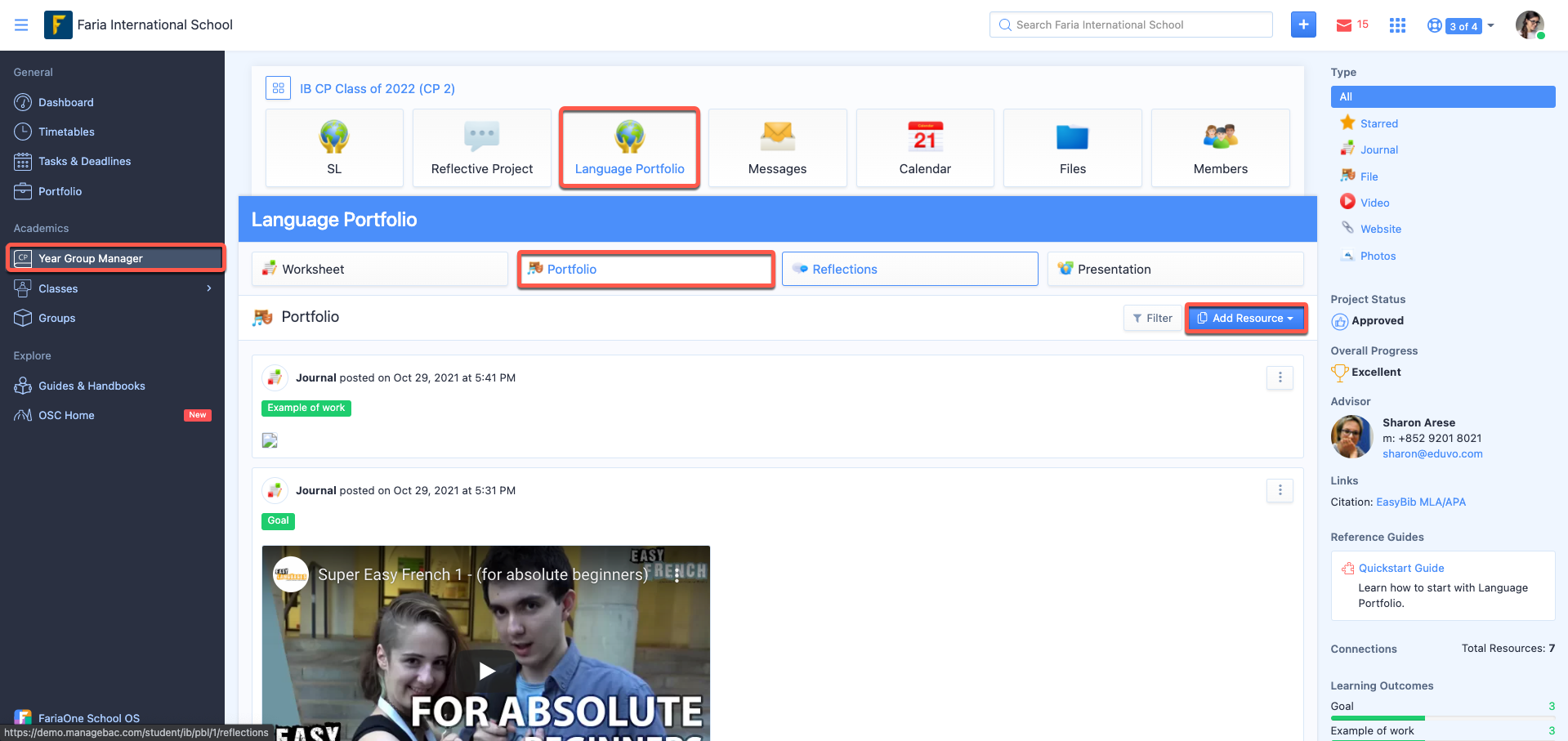 Navigate to your Language Portfolio worksheet via Year Group Manager and click Portfolio.
To add a new entry to your Portfolio, click Add Resource.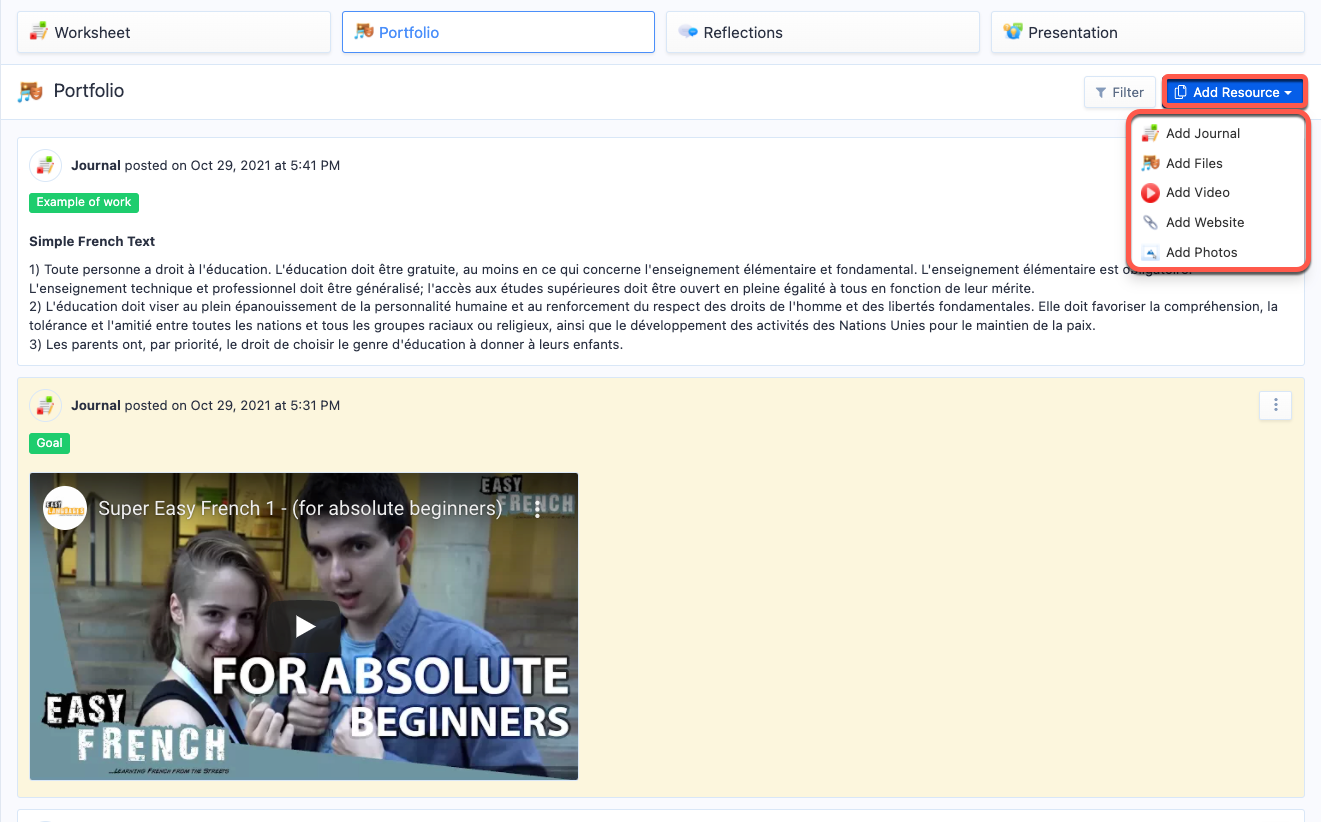 Here you can add a journal entry, website, video, photo, or file. Entries must be linked to one or more of your targeted learning outcomes.
When you are finished adding an entry, click Add Entry.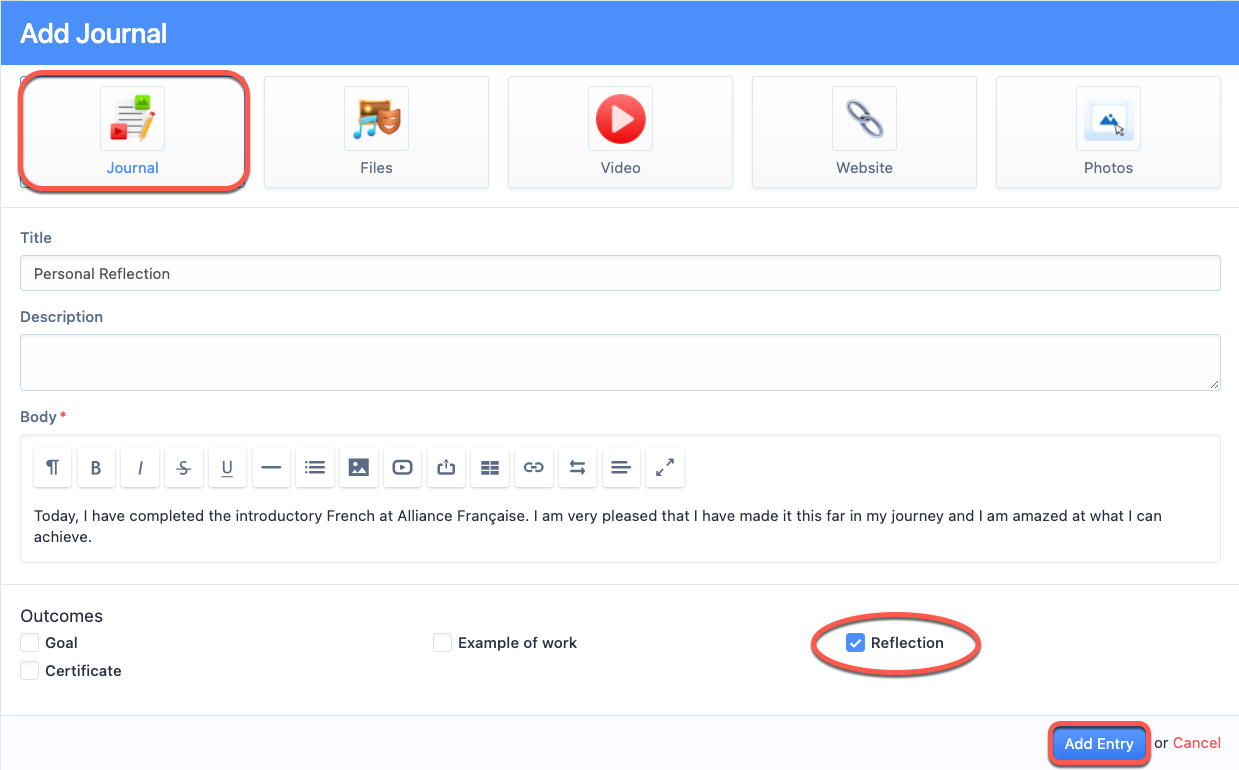 Filtering, Starring and Deleting Entries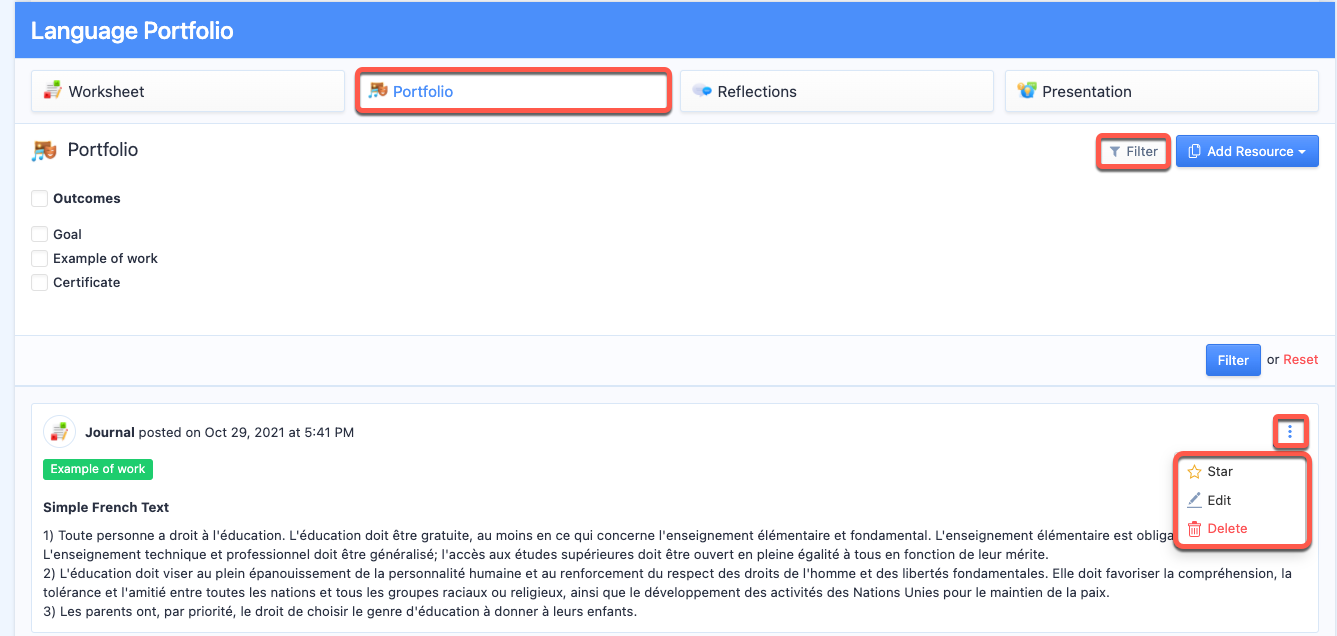 Back in the Portfolio, journal entries can be starred, edited or deleted. You can then filter entries by starred or by type.