Student Portfolio Video
Navigating to the Portfolio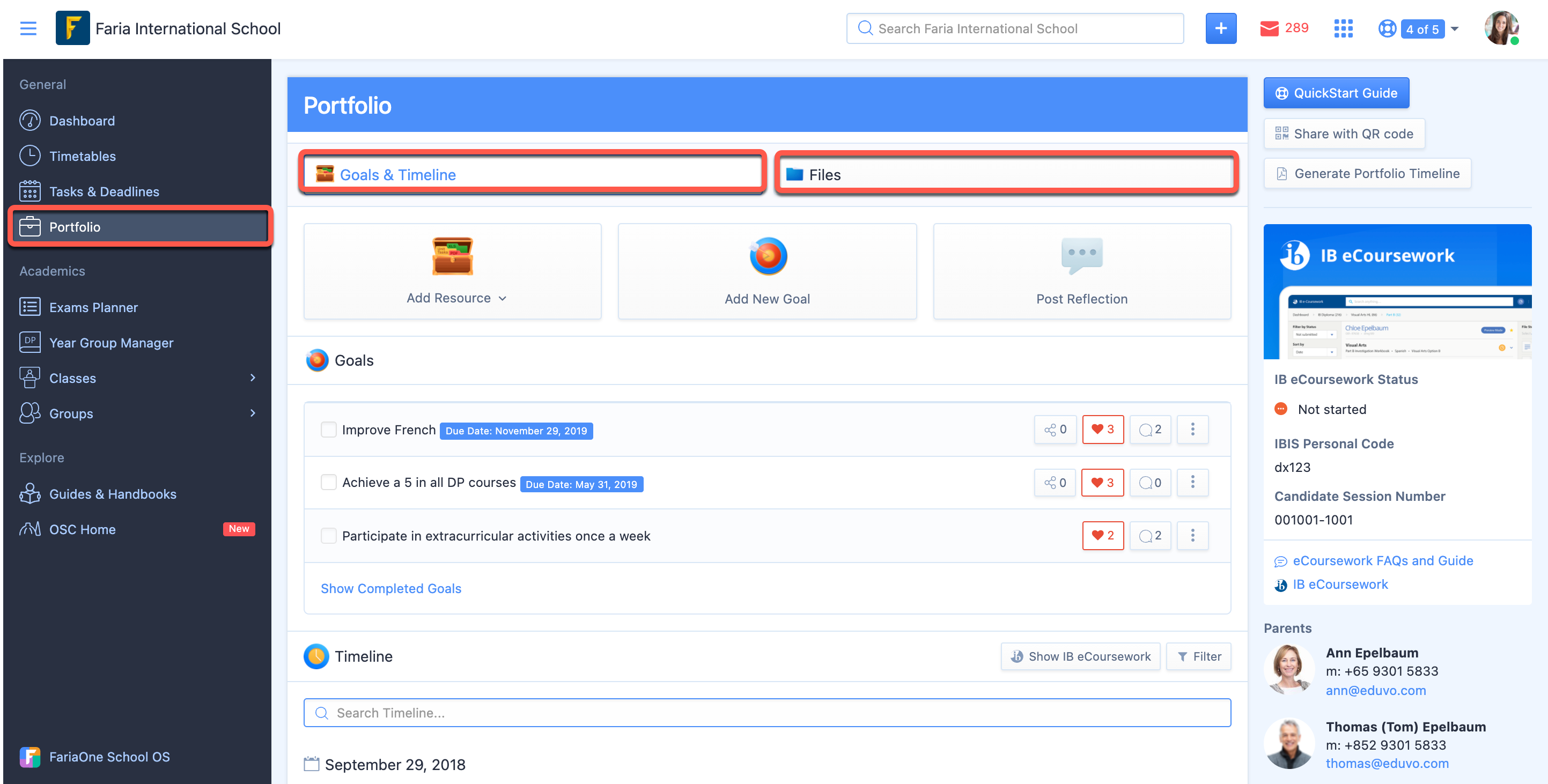 Click the Portfolio tab to see your current portfolio and make any changes.
Your portfolio will show tiles labelled Goals & Timeline where any reflections, goals or resources you add to the Portfolio will be listed in chronological order. The Files tab will show folders for the different components and subjects of your academic programme.
Adding Goals and Reflections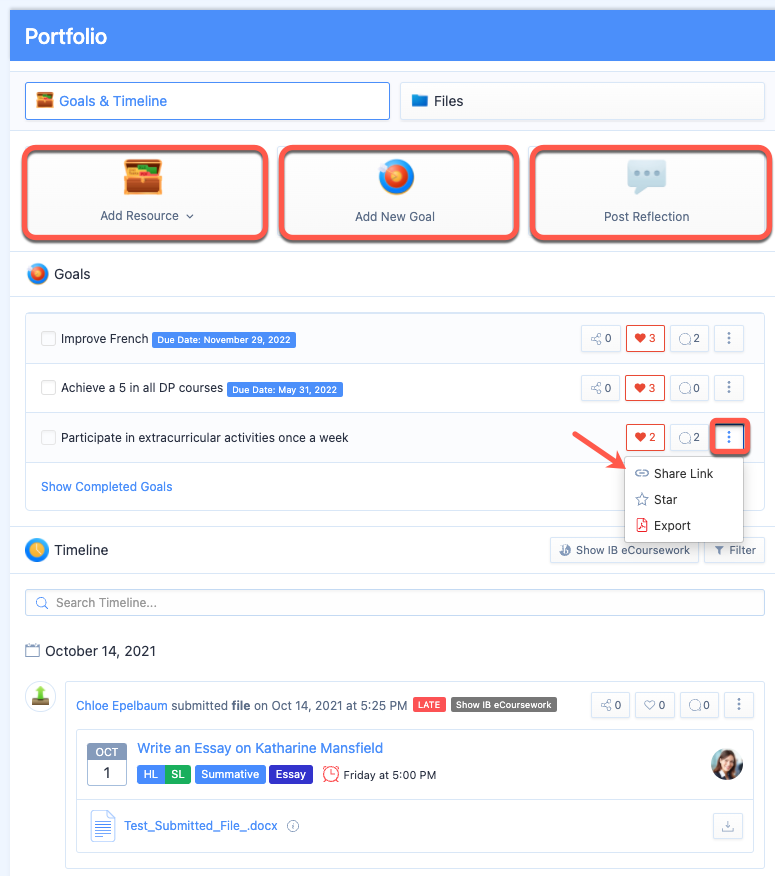 You can add resources, goals and reflections to your Portfolio Timeline via the buttons at the top of your portfolio pages.
You can share links to, star or export every entry on your timeline via the 3 dot expansion menu. This can be useful if you need to highlight specific term goals for example or want to share a reflection you added recently with your advisor.
Reviewing Files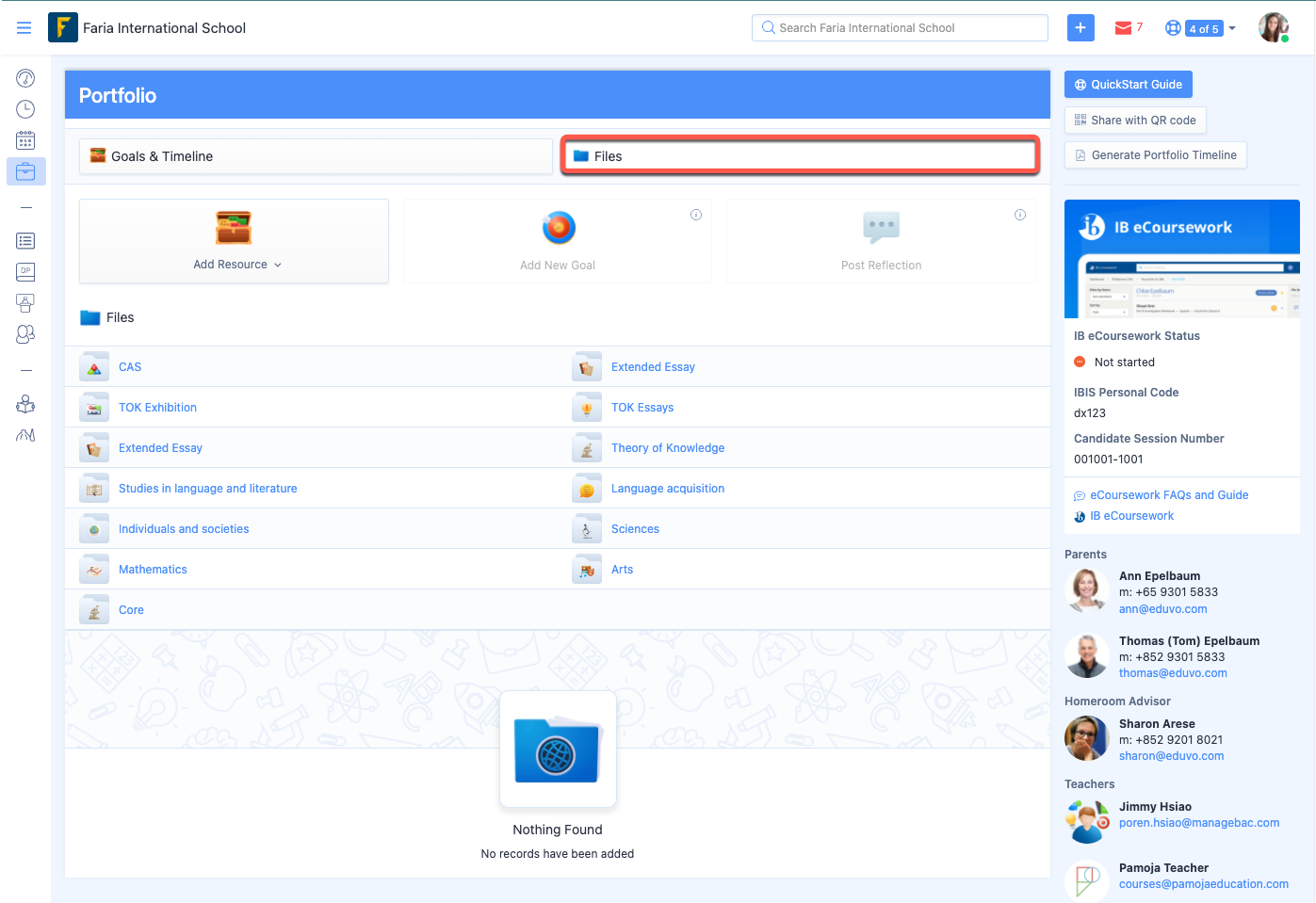 File submissions from Class Tasks & Year Group Deadlines will also appear under the Files tab, categorized into specific subject or core programme folders. This provides a consolidated location of the students work from their various classes & year groups.
Note: student submissions to tasks & deadlines using Google Docs do not appear on the student portfolio.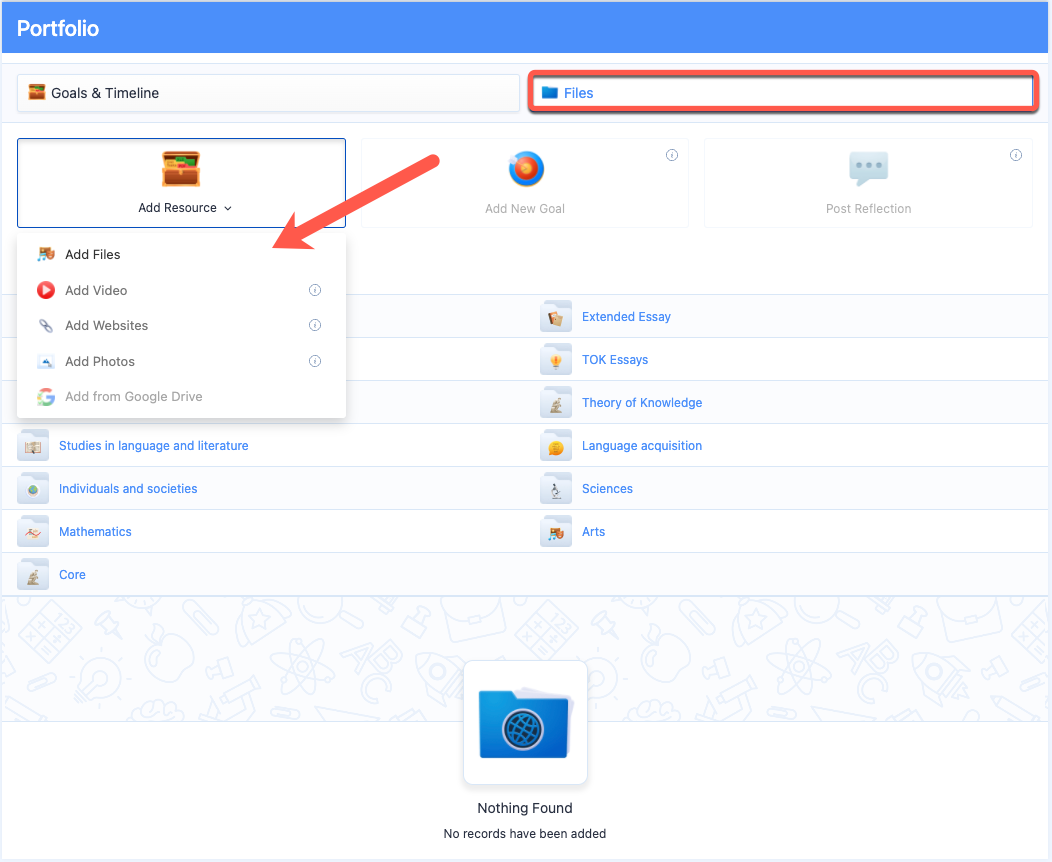 Students and Teachers can also add Files directly to the Personal Files using the Add Resource button. All other forms of Portfolio item types are disabled in the Files tab.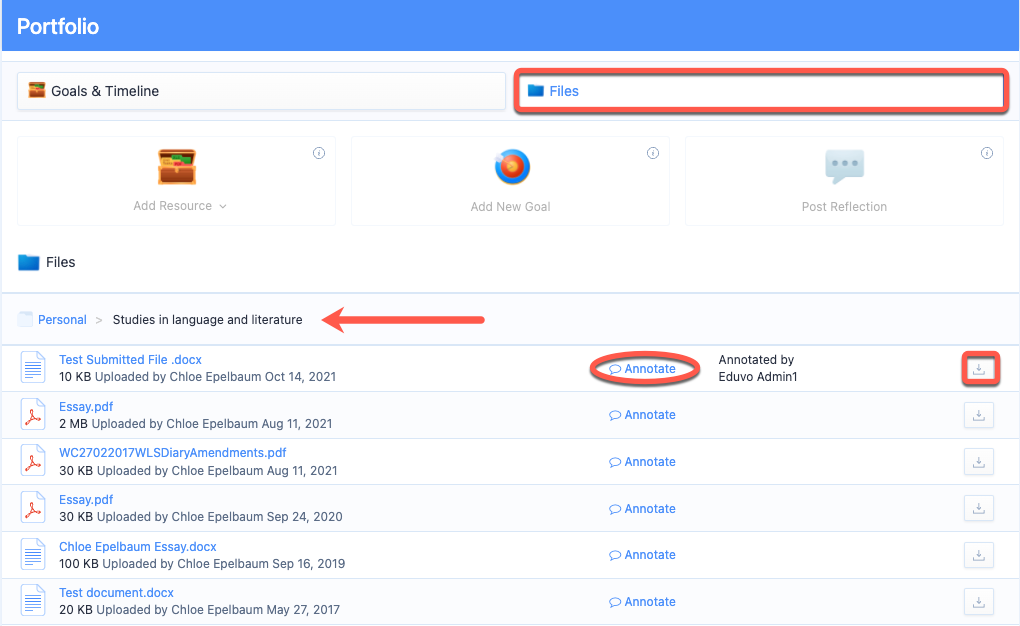 Files listed in folders can be dragged and dropped or downloaded via the file title. Document type files can also be annotated with the built in annotation tool in ManageBac.