Viewing Teacher Timetables as an Admin
1. Search the teacher's name in the Global Search Bar and click on the Teacher's Name.
Click on the Timetables tab.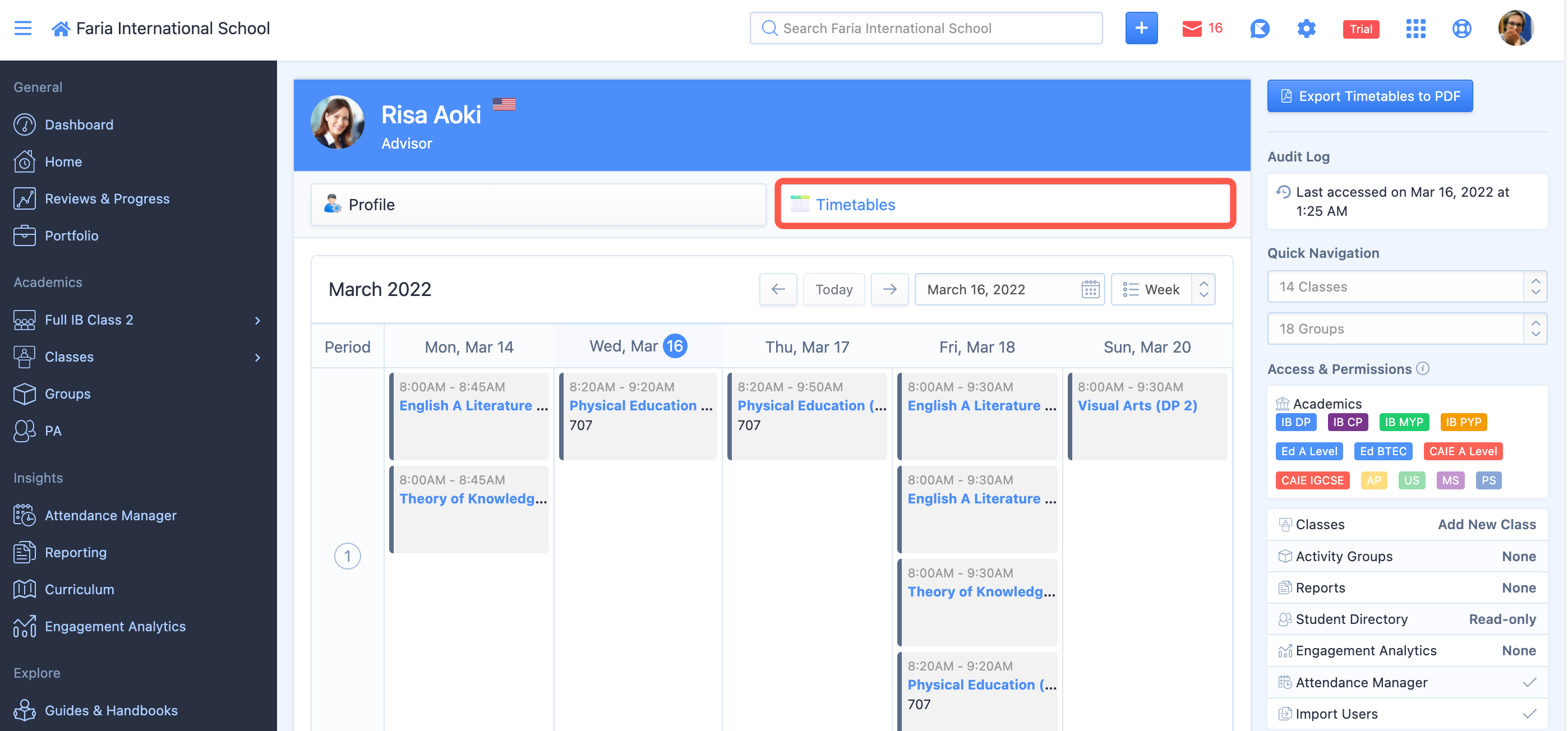 2. Navigate to Settings > School Directory > Teachers & Advisors > click on the teacher's name.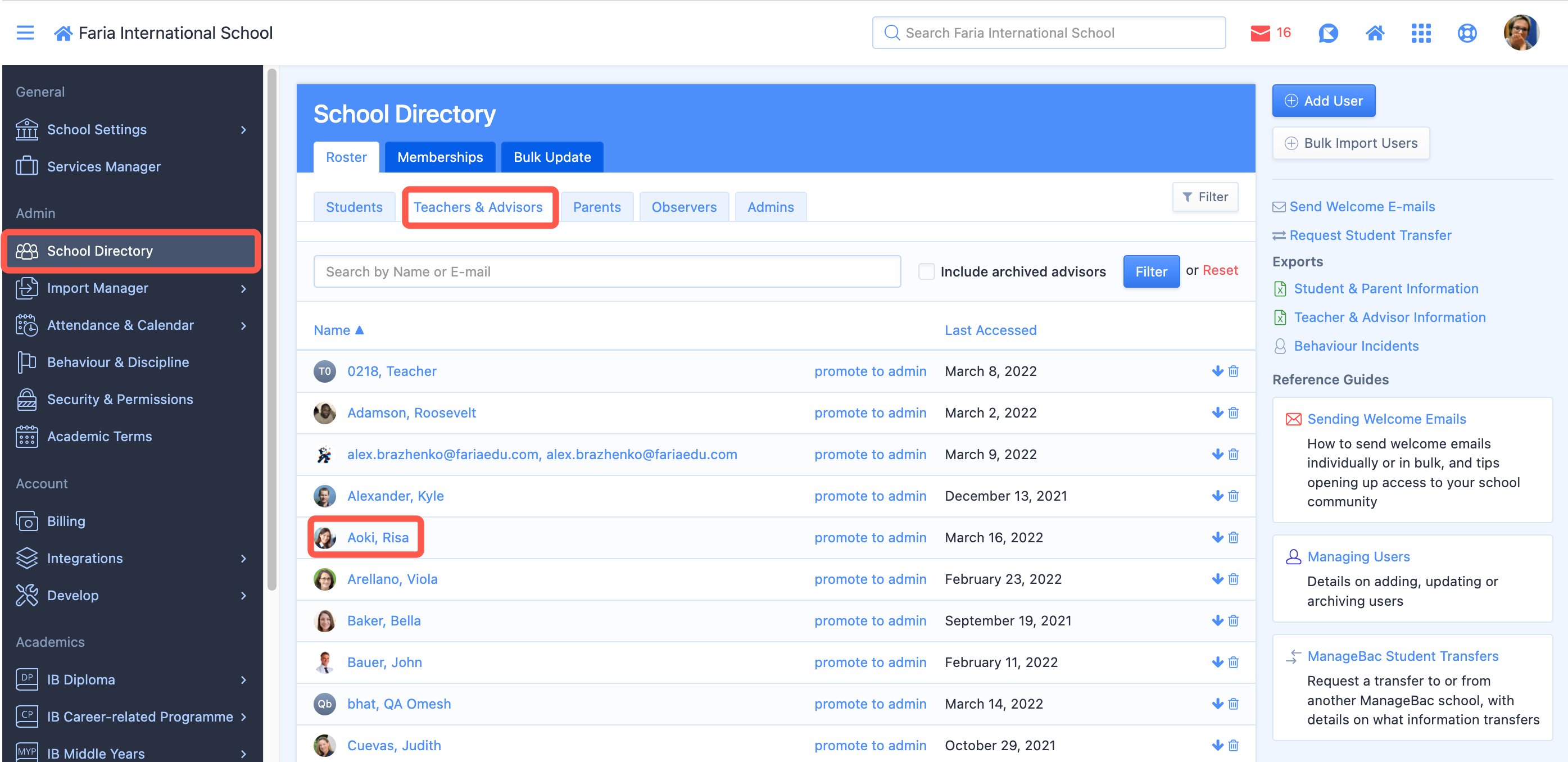 You will then be directed to the teacher's profile. From there, you can click the Timetables tab, to see the teacher's timetable.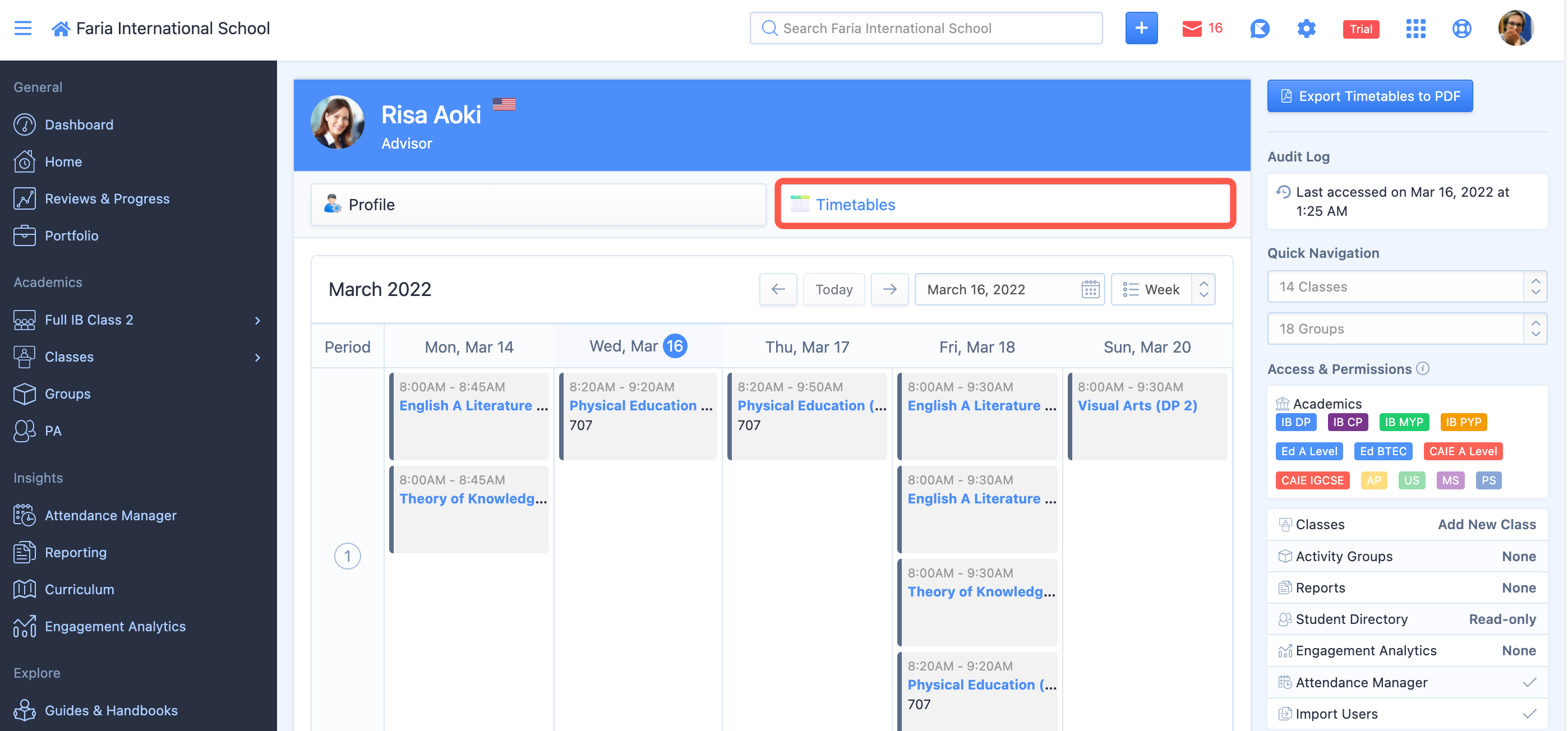 Viewing your Timetable as a Teacher/Advisor
1. Via Dashboard > Timetables.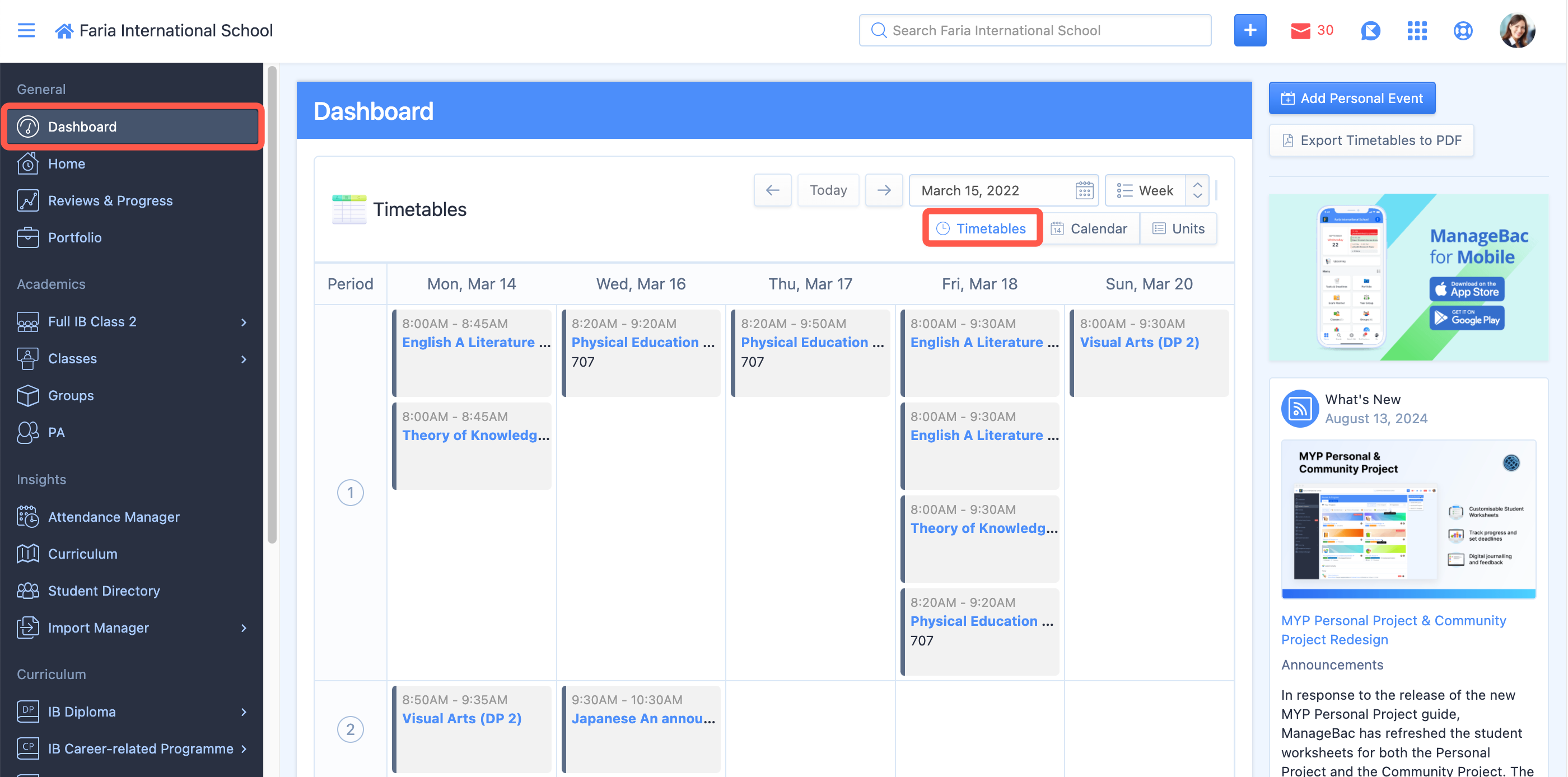 2. You can view your timetable by clicking on your profile icon at the top-right > Manage Your Profile.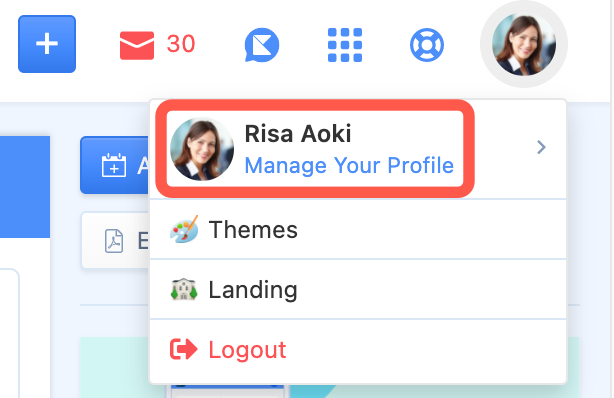 You will be directed to your profile, from where you can click on Timetables.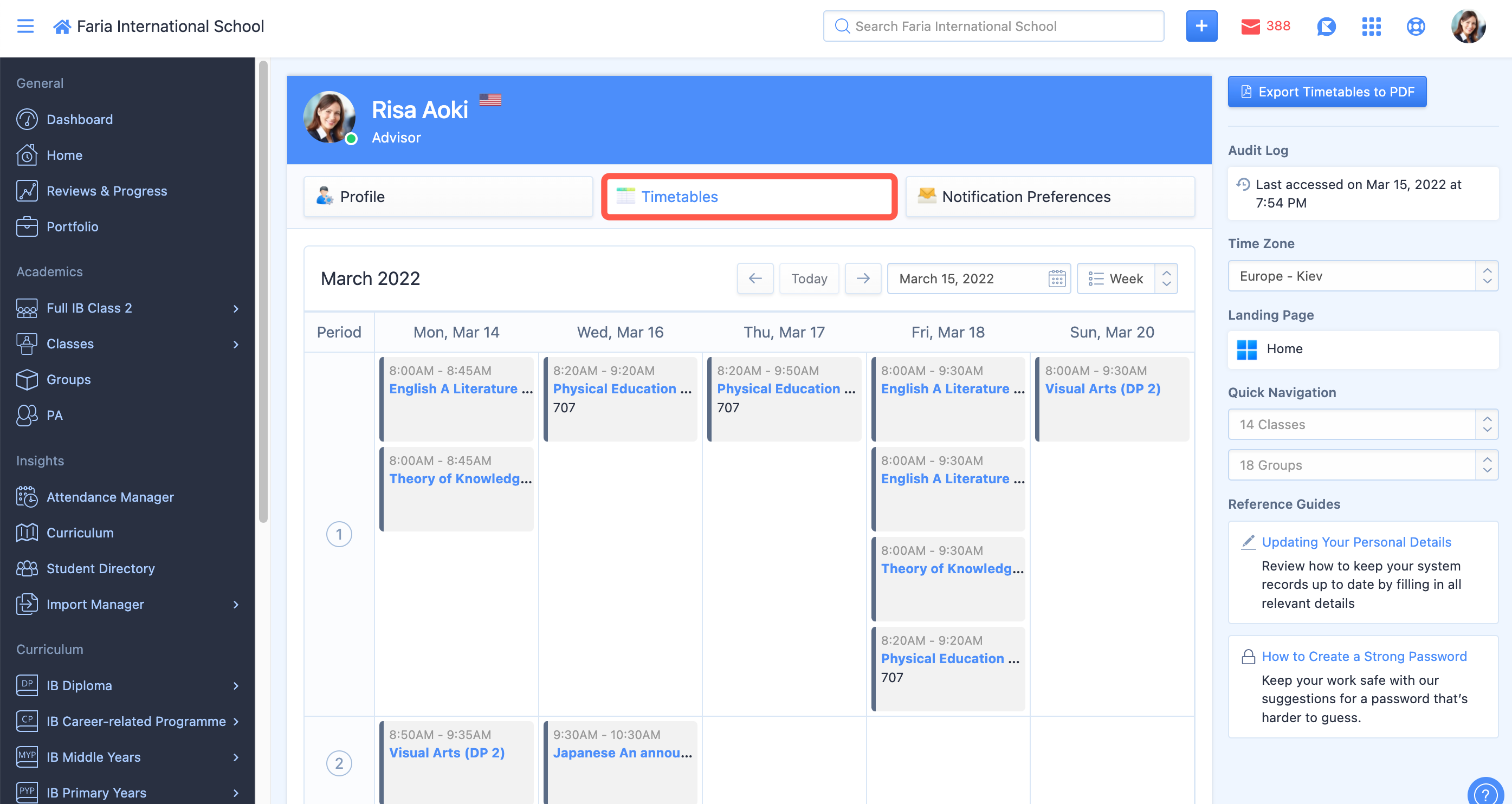 Export to PDF
You can export your timetables via Export Timetables to PDF on the top right corner.