Creating Deadlines with TurnItIn Enabled
TurnItIn can be enabled on both class tasks and year group deadlines. Navigate to the year group Calendar tab and click Add New Deadline. Please note, creating Deadlines is restricted to Admin level users.

Here you can create a new Extended Essay or Theory of Knowledge deadline and tick the option to Enable Turnitin. For MYP year groups, deadlines can be linked to the Personal Project. This will allow you to filter submitted coursework directly via TurnItIn. Add Deadline to save changes.

Creating Tasks with Turnitin Enabled
Navigate to Class > Tasks & Units and click Add Task.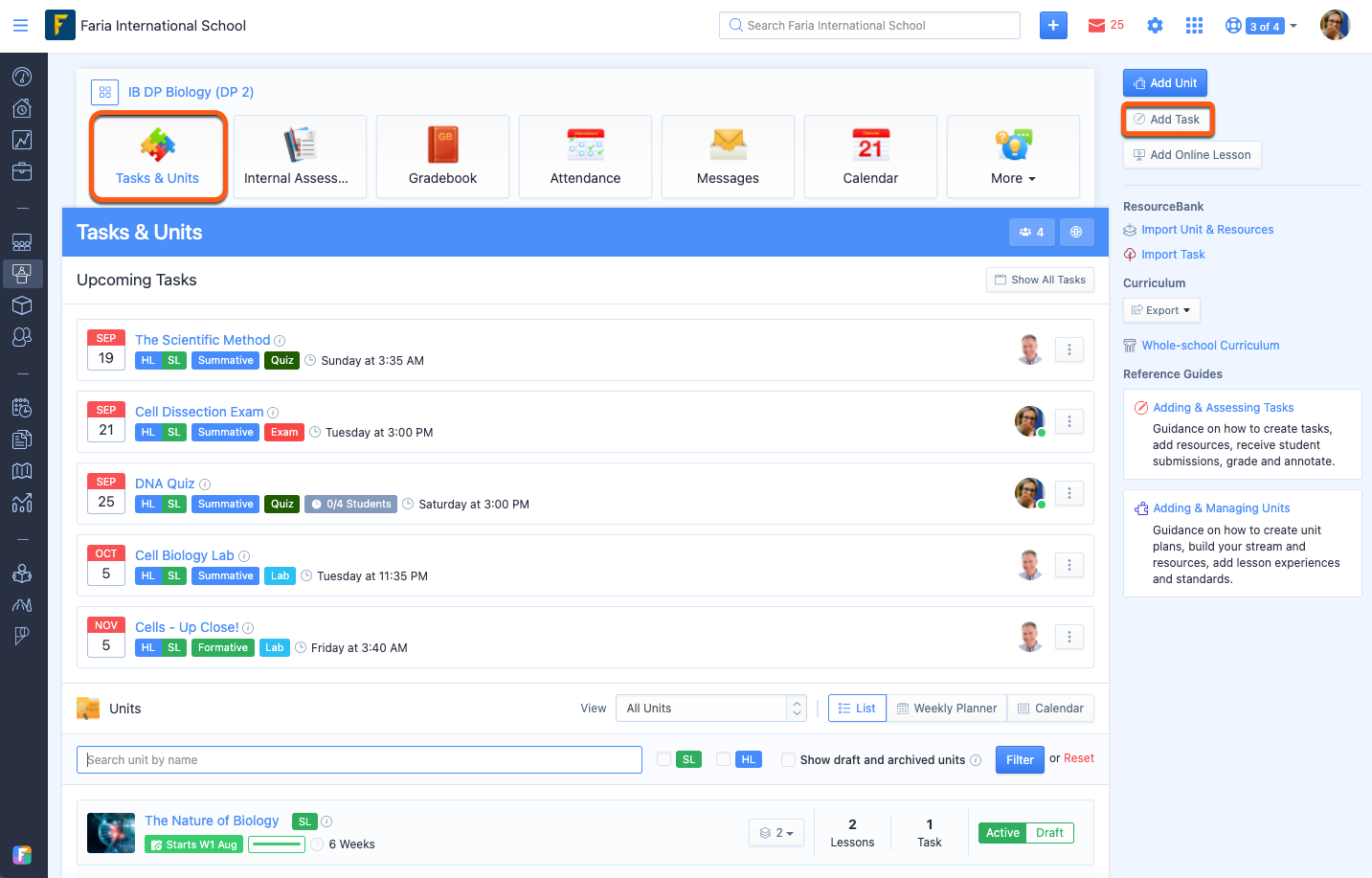 When creating a new assessment task with Dropbox enabled for coursework submission under Additional Options, tick "TurnItIn Feedback Studio". As students submit their files, this will automatically submit student coursework to TurnItIn and allow you to review originality reports directly on ManageBac.

Next, click Feedback Studio to view the Assignment Inbox and TurnItIn settings for this assignment.

Configuring TurnItIn Settings for the Deadline or Task
Click Settings > Optional Settings to configure TurnItIn settings for this assignment. Click here for further directions on configuring Feedback Studio Assignment Settings.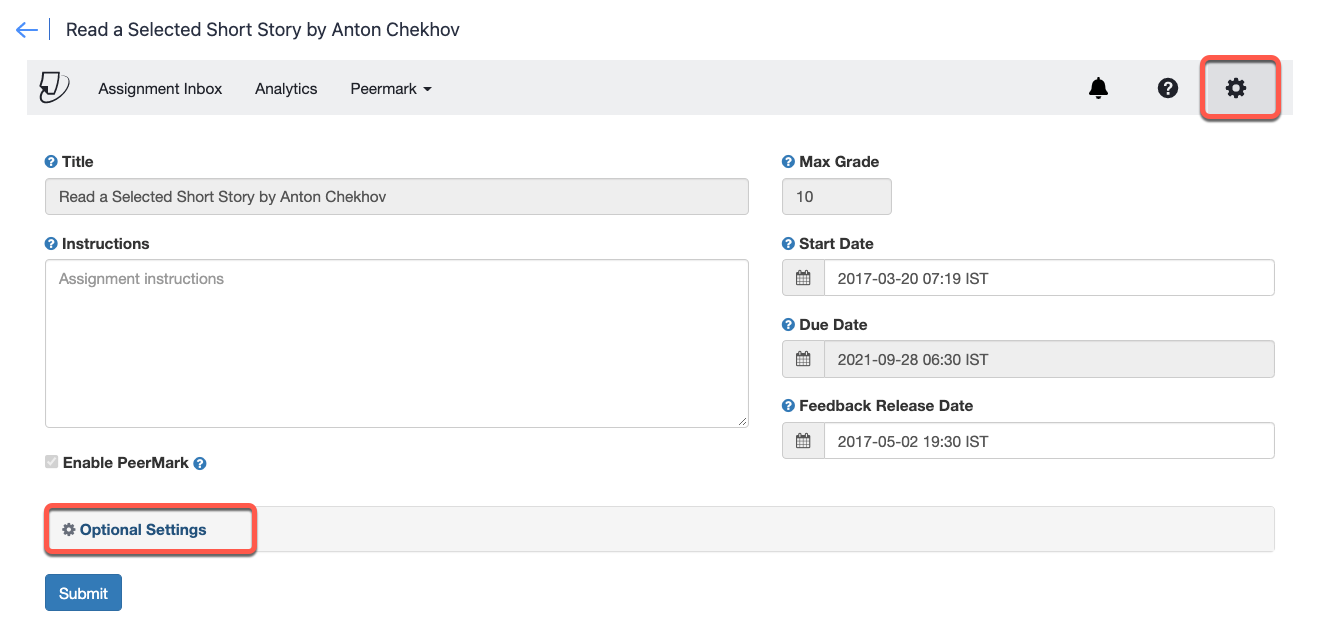 Viewing Originality Reports
From the Assignment Inbox tab, any files submitted that are showing a similarity index will appear.
Check off students' names and click Download All or Download Selected to download the Grade Reports, Submission Lists, Original Files, Standard PDFs, or GradeMark PDFs.

Click on the Paper Title, Grade or % to view the full originality report. This will open TurnItIn in a new window (you won't have to log in separately).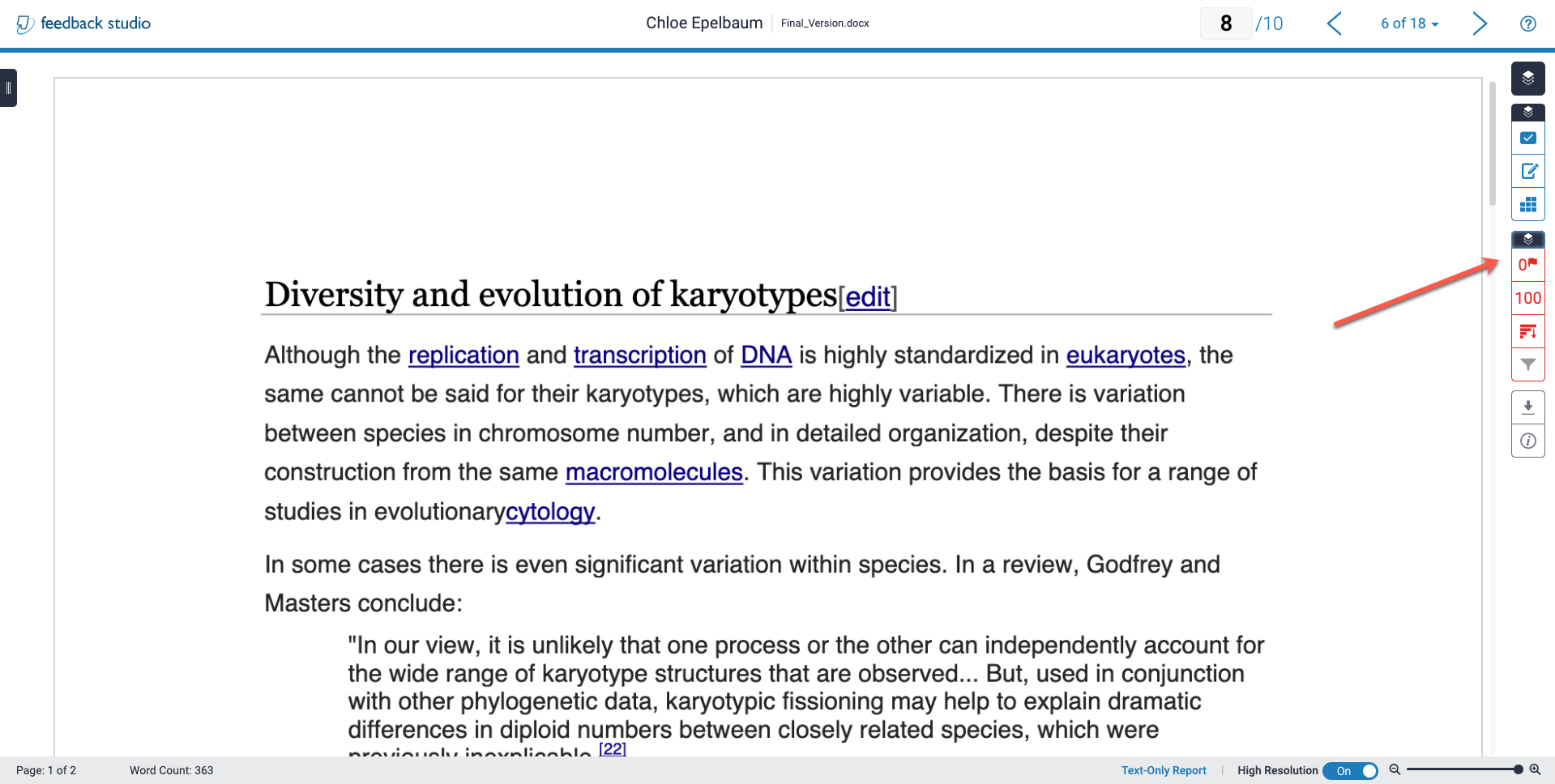 Select the Match Overview button to compare the submission's originality against TurnItIn's database of papers and sources. This is also what the student sees if you allow students to view Originality Reports.