Viewing Tasks, Grades and Comments
Via Classes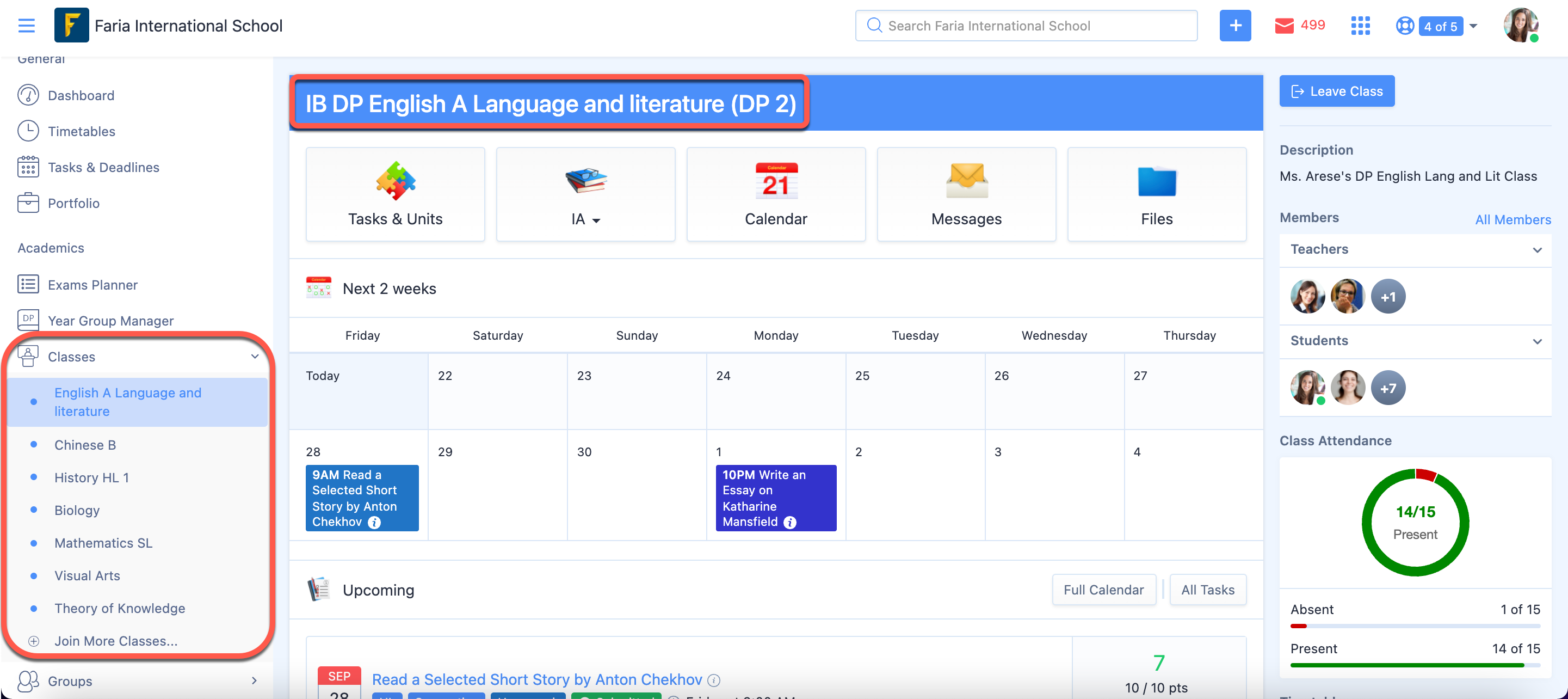 Navigate to your class via the Classes.
The class page shows any upcoming events or deadlines as well as the latest activity.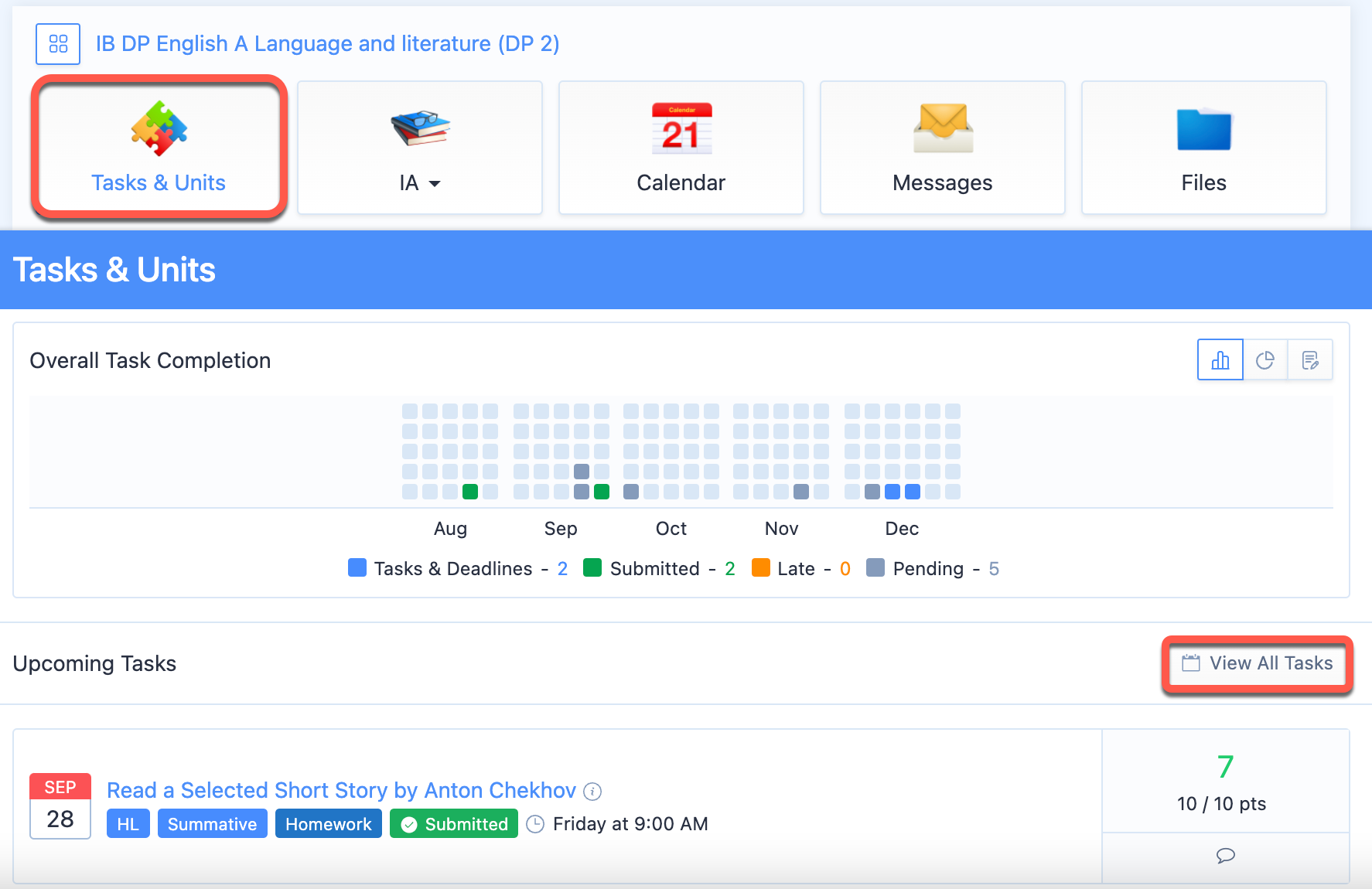 Navigate to Classes > select your class > click Tasks & Units. Here you will find an Overall Task Completion chart, a Unit calendar, a list of Upcoming Tasks, along with a list of units. Clicking on View All Tasks will give you further details.
Note: The teacher's marks and comments appear as soon as the teacher has graded the task.
If your school has opted to share Task Category averages with students, you will see these on the right navigation panel of the Tasks tab of any non-IB classes as shown below.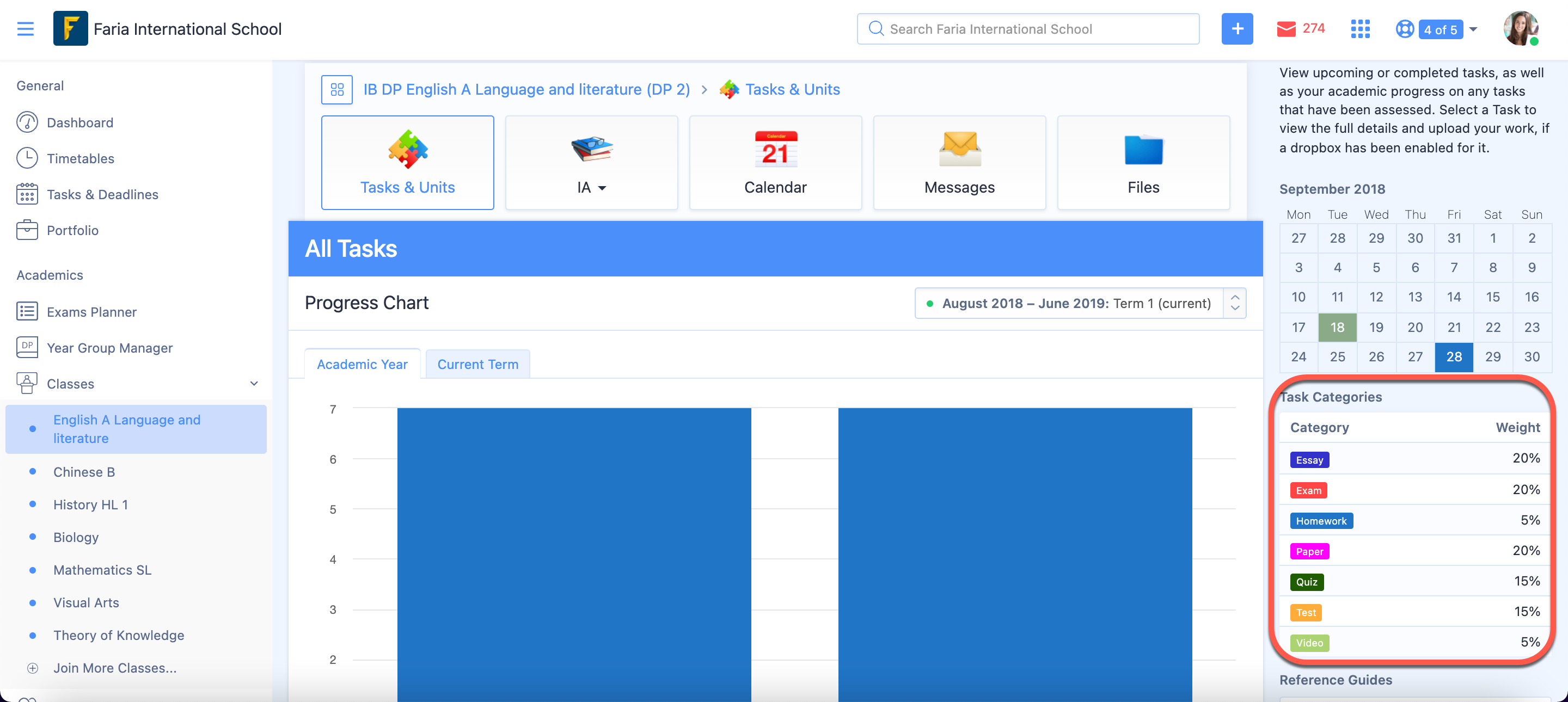 Viewing your End of Term Grades & Report Cards
Via Manage Your Profile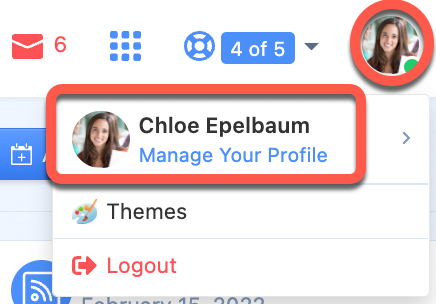 In the Reports section, you can find a list of generated report cards organized by academic year. Select an academic year/term from the drop down menu to view reports from previous years. You can click the three vertical dots to either Preview the Web version or Download the PDF report.

Click Preview to view the Web version of the report.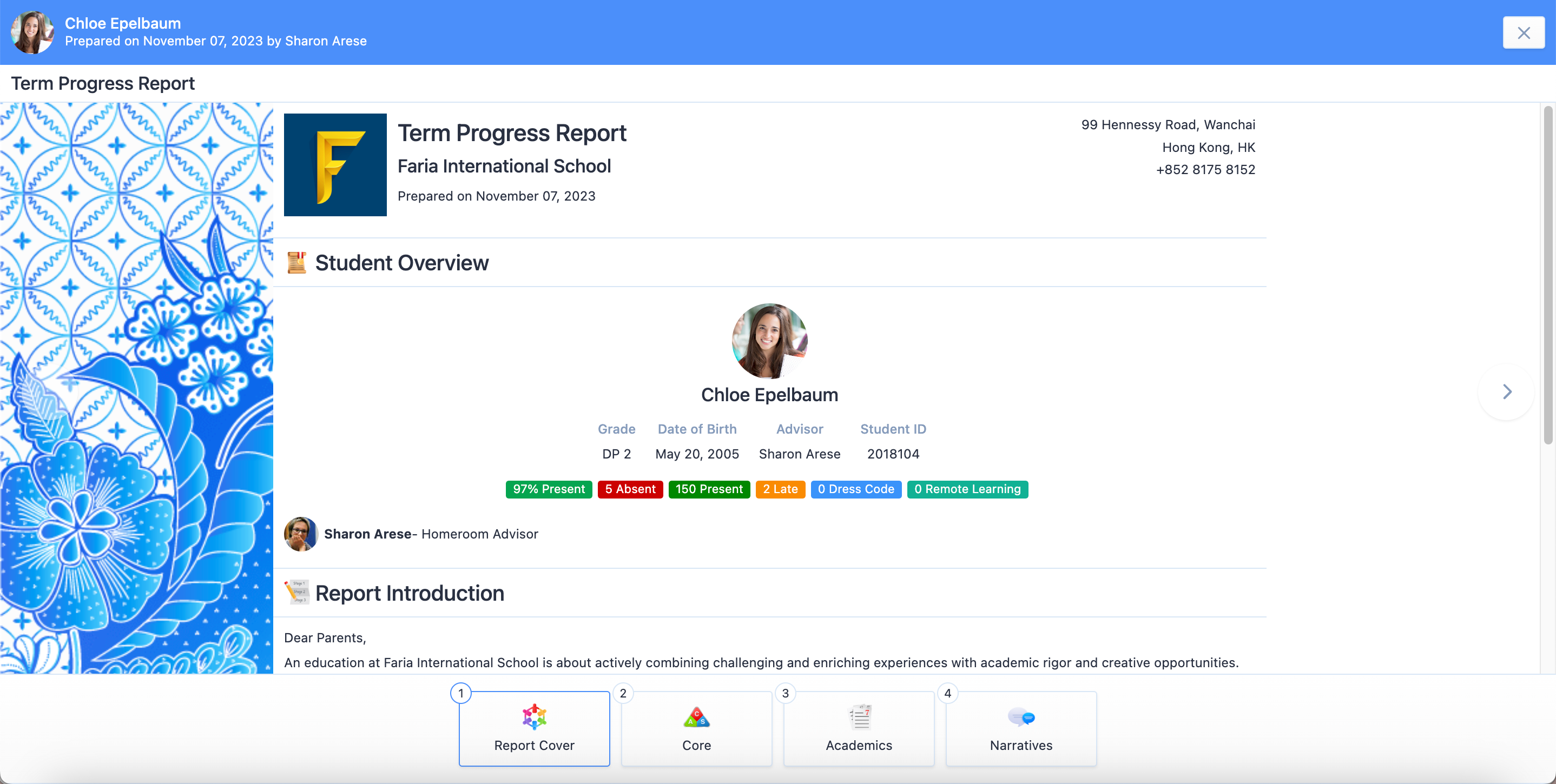 Click Download to download the PDF Report Card.