Writing SA Reflections
Go to the SA tab under Year Group Manager, which will lead you to your SA Worksheet. Select the activity you want to write a reflection for from the list.
Once you have selected an activity, click Add Reflections & Evidence on the right.
Note: It is not possible to add or edit Reflections to Activities that are marked as Complete.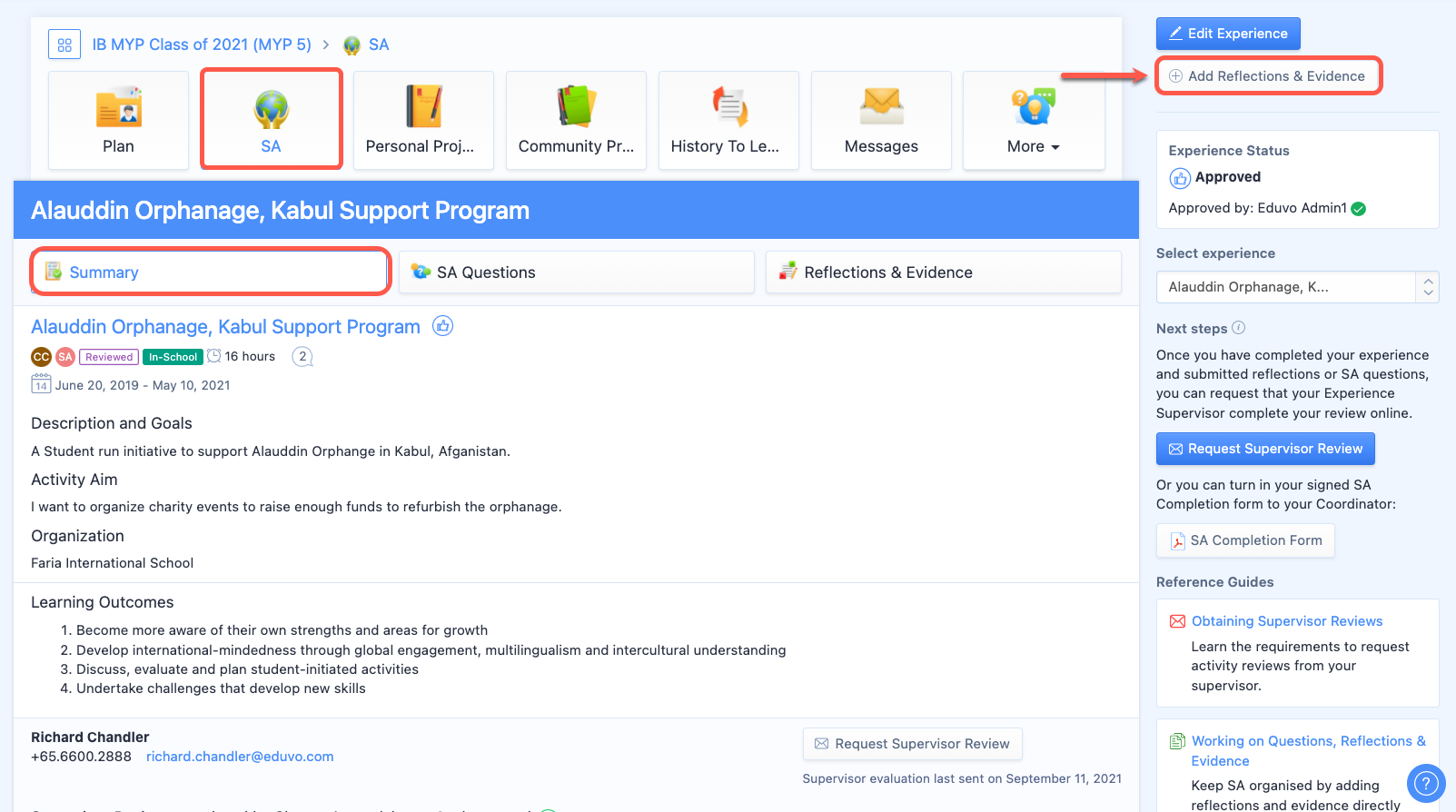 Add your reflection as a Journal, Website, Video, Photo or File and tie it to at least one learning outcome. Please note that photos and files must each be under 500 MB. Once you are done, click Add New Entry. You'll also see the SA guidance, at the bottom, added by your school for your help.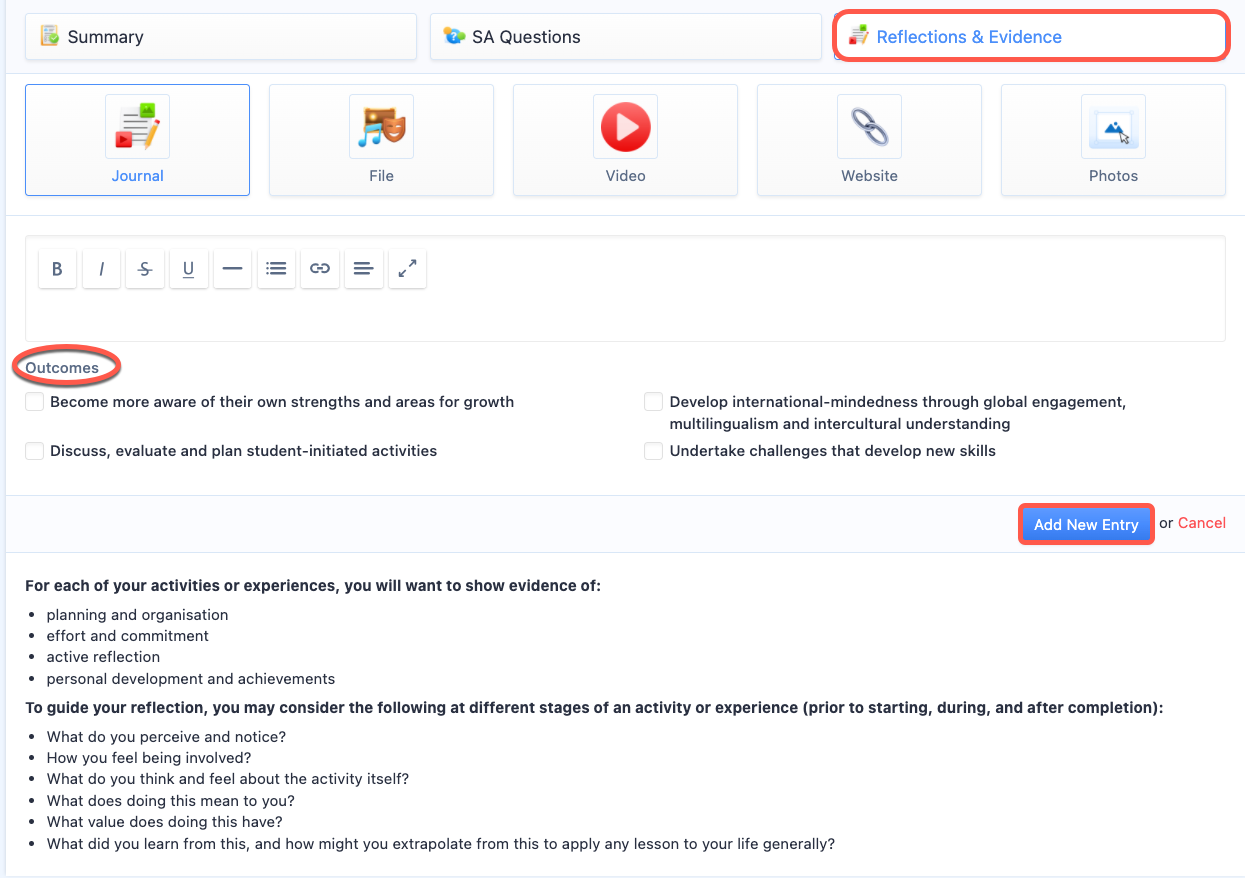 Once the reflection has been added, you will be taken back to that activity Reflections & Evidence tab. Here you can edit existing reflections by clicking on the Edit button that appears. You can also delete a reflection by clicking on the trashcan by the edit button. Clicking the Star will mark the reflection as a favourite.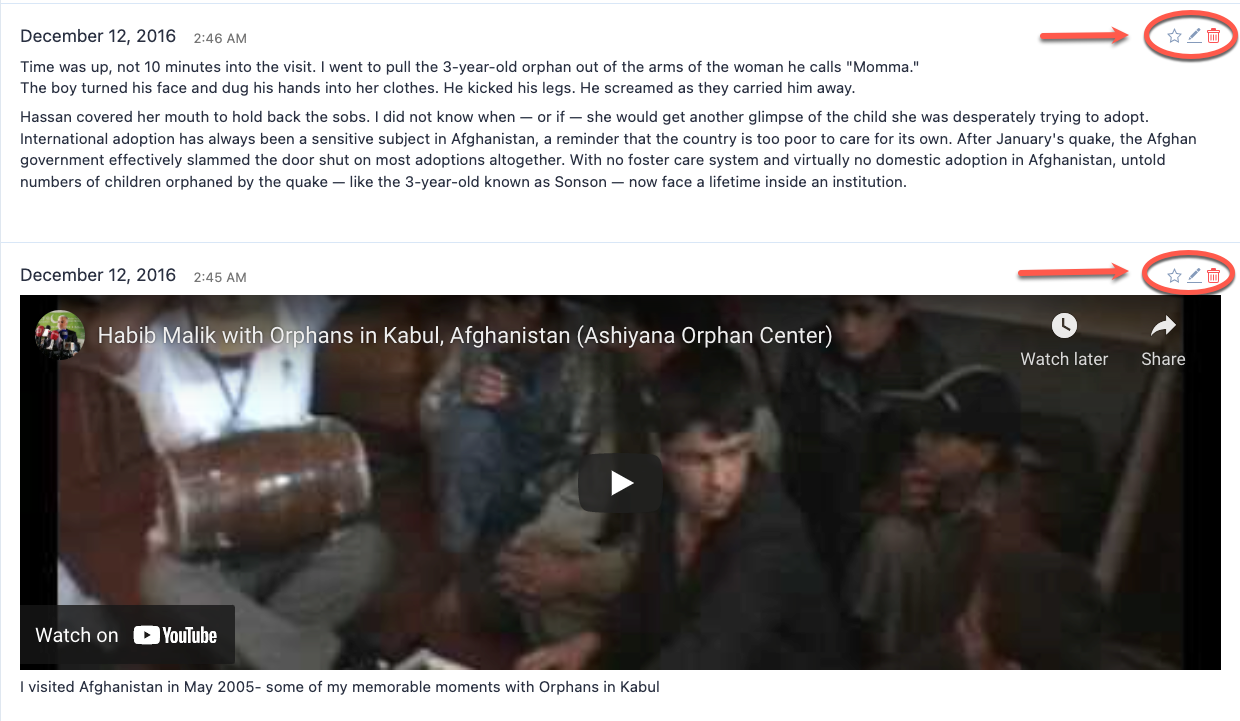 Completing SA Questions
SA Questions will only appear in your activities if your SA Coordinator prepares the questions for you. If SA Questions are created, you can access the SA Questions tab at the top of each experience page.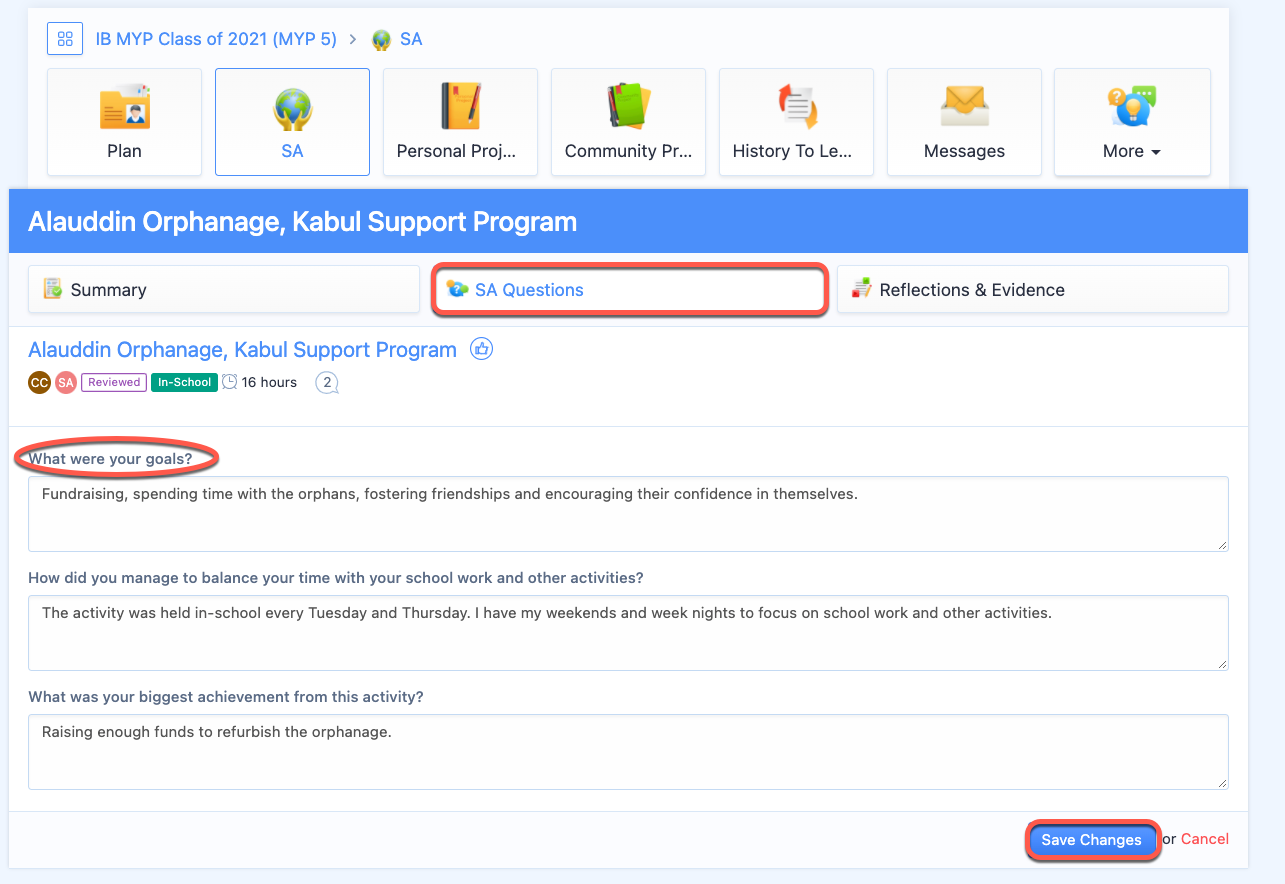 A list of preset questions will appear with a space below for each answer. Fill out each question and click Save Changes to save your answers.