Archiving a Class Individually
Via Class > Overview Tab

You can archive a class by navigating to the Class > Edit Class Settings from the sidebar of the class overview. The 'Archive this Class' checkbox will be at the bottom of the screen.

By selecting Archive this Class, you can hide this class from your list of classes.
Bulk Archiving Classes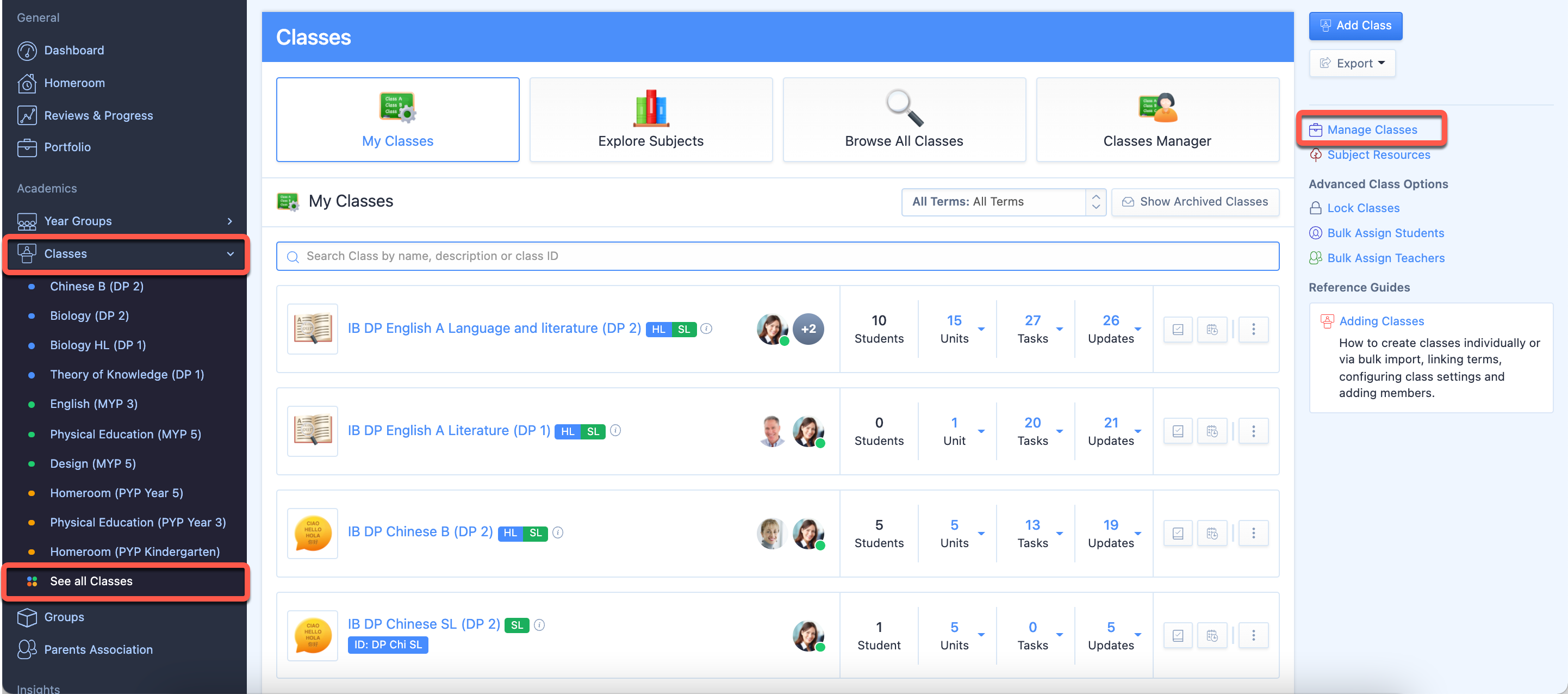 Classes can also be archived in bulk via the Manage Classes link found on the right navigation panel via Classes > See all classes.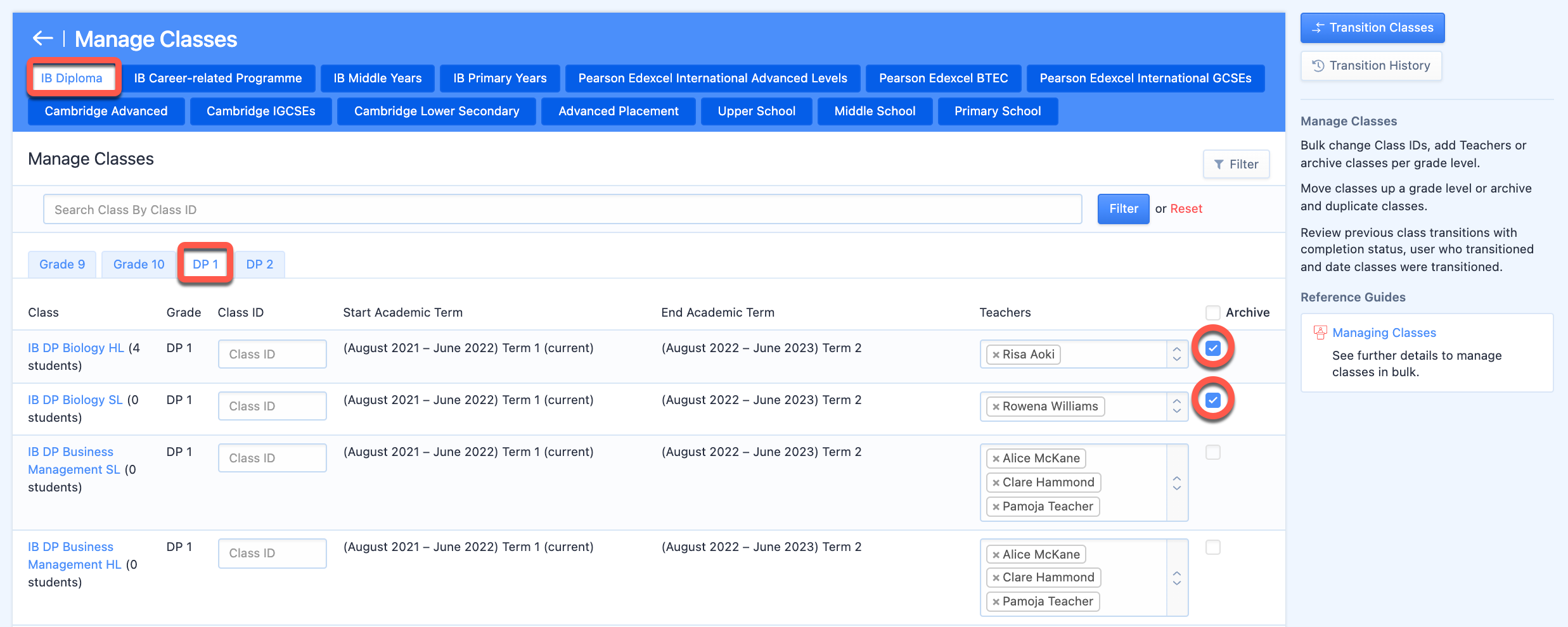 Select the classes you want to archive by ticking the boxes in the fourth column titled
Archive
. Click Save Changes at the bottom of the page to finish.
Accessing Archived Classes
To access your archived classes, navigate to Classes > My Classes/Browse All Classes > Show Archived Classes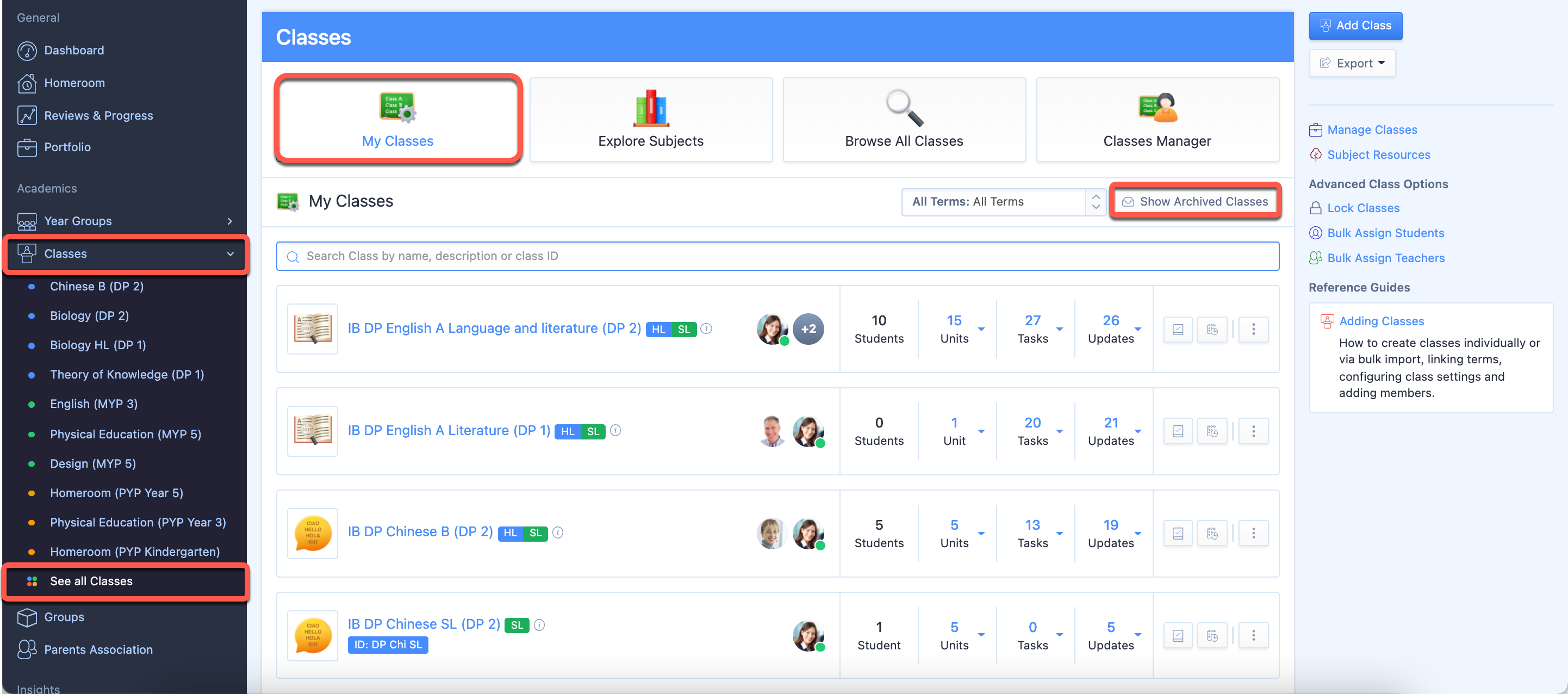 Archived classes will show the date they were archived as well as the archived icon under the class names.