Importing Transcripts
via Reporting > Transcripts
Navigate to the Transcripts tab in your main menu, click Import Transcript Records. Here you can import local records or grades not housed in ManageBac.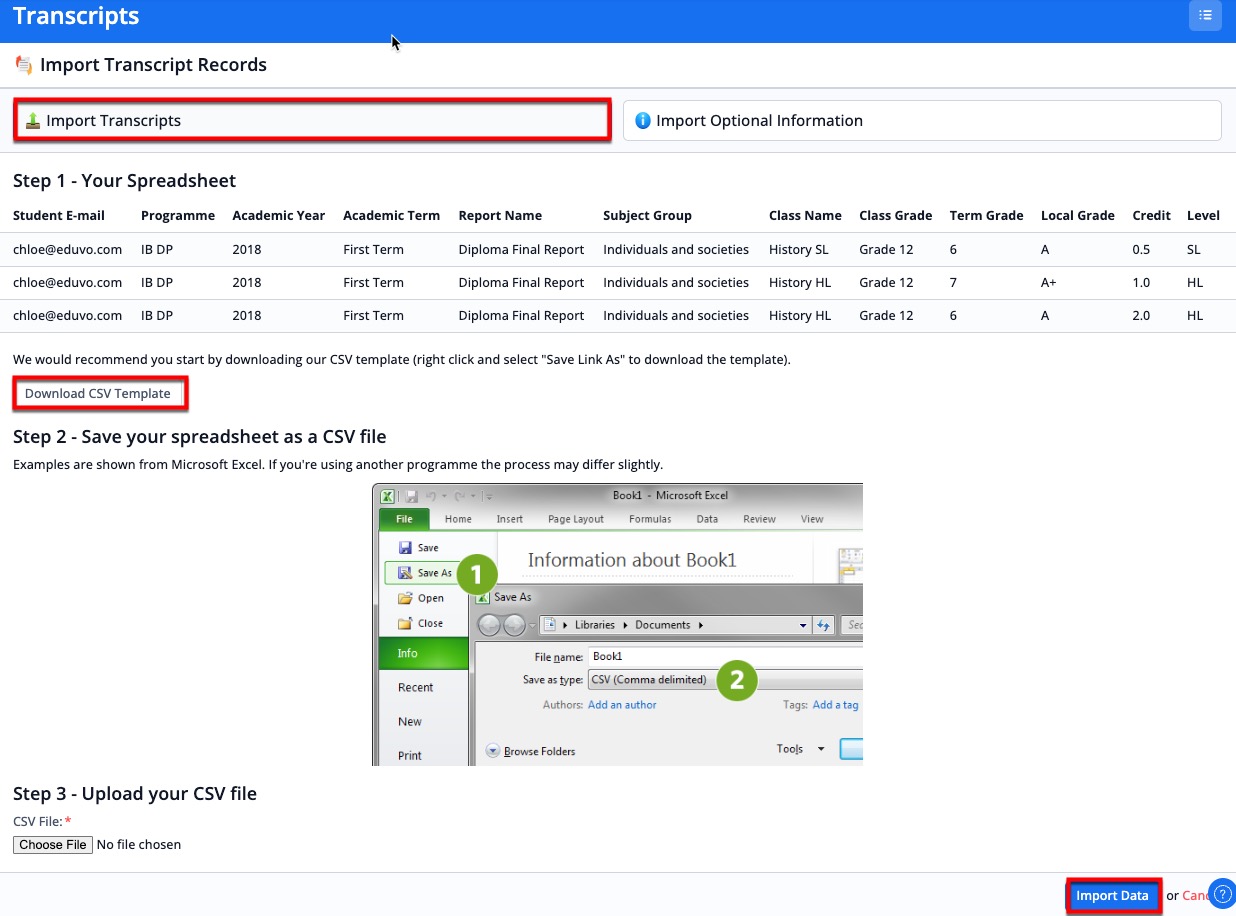 Start by
downloading our CSV template
and matching the required fields in the template.
Required Fields
Student Email
Program
IB: MYP / DP

Non-IB: MS / HS (MS: Grade 6-10, HS: Grade 11-12)
Academic Year
Academic Year value is the exam session year (the most recent one). For example, 2022 for the 2021-2022 academic year and 2023 for the 2022-2023 academic year.
Academic Term
The name must match the Academic Terms exactly as they are in the

Settings > Academic Terms

 (e.g.

Term 1, Semester 1, First Semester, Second Semester)

.
Report Name
It is recommended to make the Report Make easily distinguishable when selecting Transcript reports for the term and year.
Subject Group
Subject Group is the exact title as it is given for the Subject Groups of the programme you are importing Transcript data for in Settings > IB Middle Years Programme/Diploma Programme > Subjects.

The subject group for TOK classes should be entered as "Core"
Class Name
As you want it to appear on the Transcript. If you are only importing for one term of a given school year and are using a Reports file for another term of the same year, the Class names should match between the import file and reports file to avoid creating additional lines in the Transcript PDF.
Class Grade
The grade level names must match the labels as configured in your

Settings > School Settings > Grades & Levels
Term Grade 
For Diploma Programme and Middle Years Programme, Final Grades are 1-7.
Local Grade 
Required for non-IB classes and optional for Diploma Programme and Middle Years Programme classes.
Subject Level - Applicable only for Diploma Programme Classes
SL = Standard Level

HL = Higher Level
Additional Fields:
Credits
Credits can be allotted to class grade on the import if the credit value is greater than or equal to 0. Special symbols like '-' are not supported.
Academic Years & Terms
Academic Years and Terms must first be set via your account Settings > Academic Terms. The names of the academic terms on your import file must match the names of the terms in your account settings.
Click Choose File to select your saved and completed CSV file. Next, click Import data to import the Transcript information from the file.
Importing Optional Information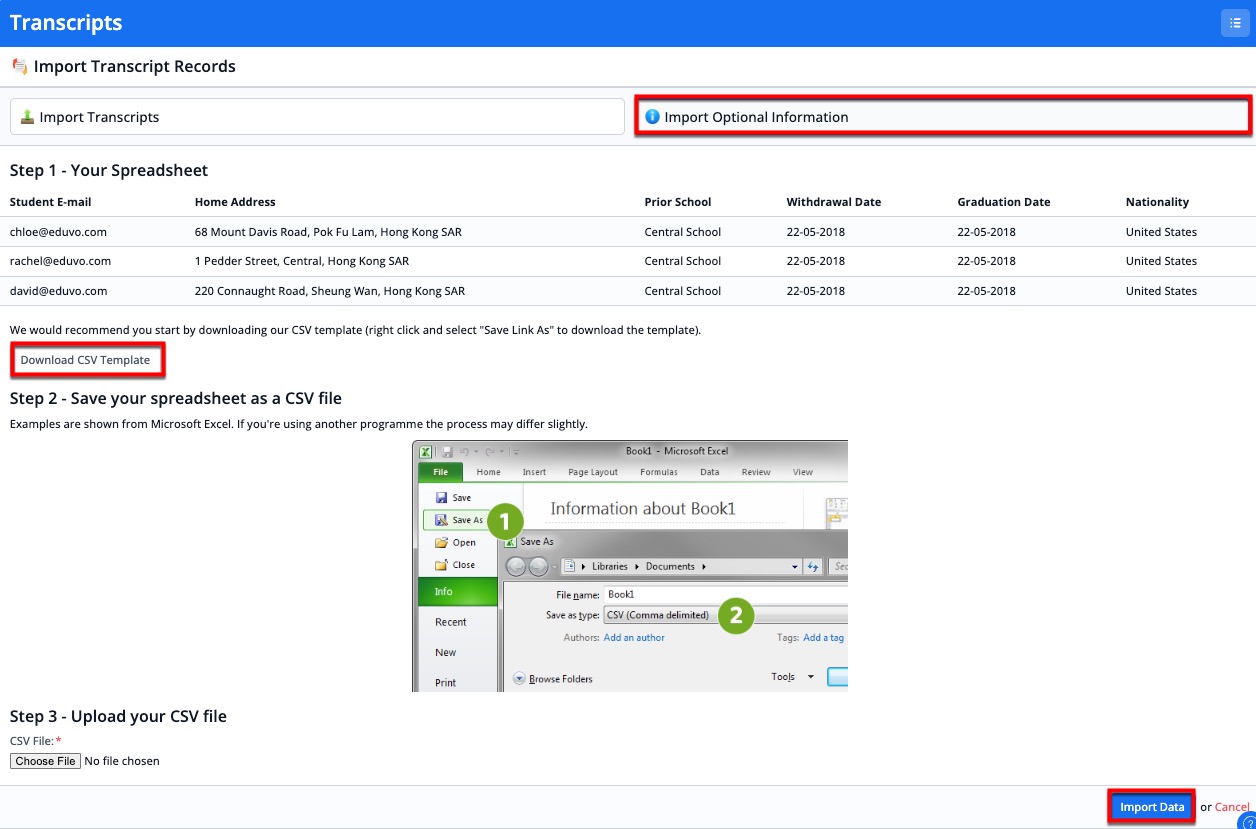 Select the Import Optional Information page to import additional information for each student's transcript. Follow the same steps as for importing academic data with downloading the CSV and saving it.