Limited Visibility
This page is only visible to parents of students in the IB Diploma Programme for whom the IB Plans Worksheets are enabled by an administrator for the Year Group. The Plans Worksheet is not visible for parents of any other academic programme students.
Navigate to Academic Profile > Exam Planner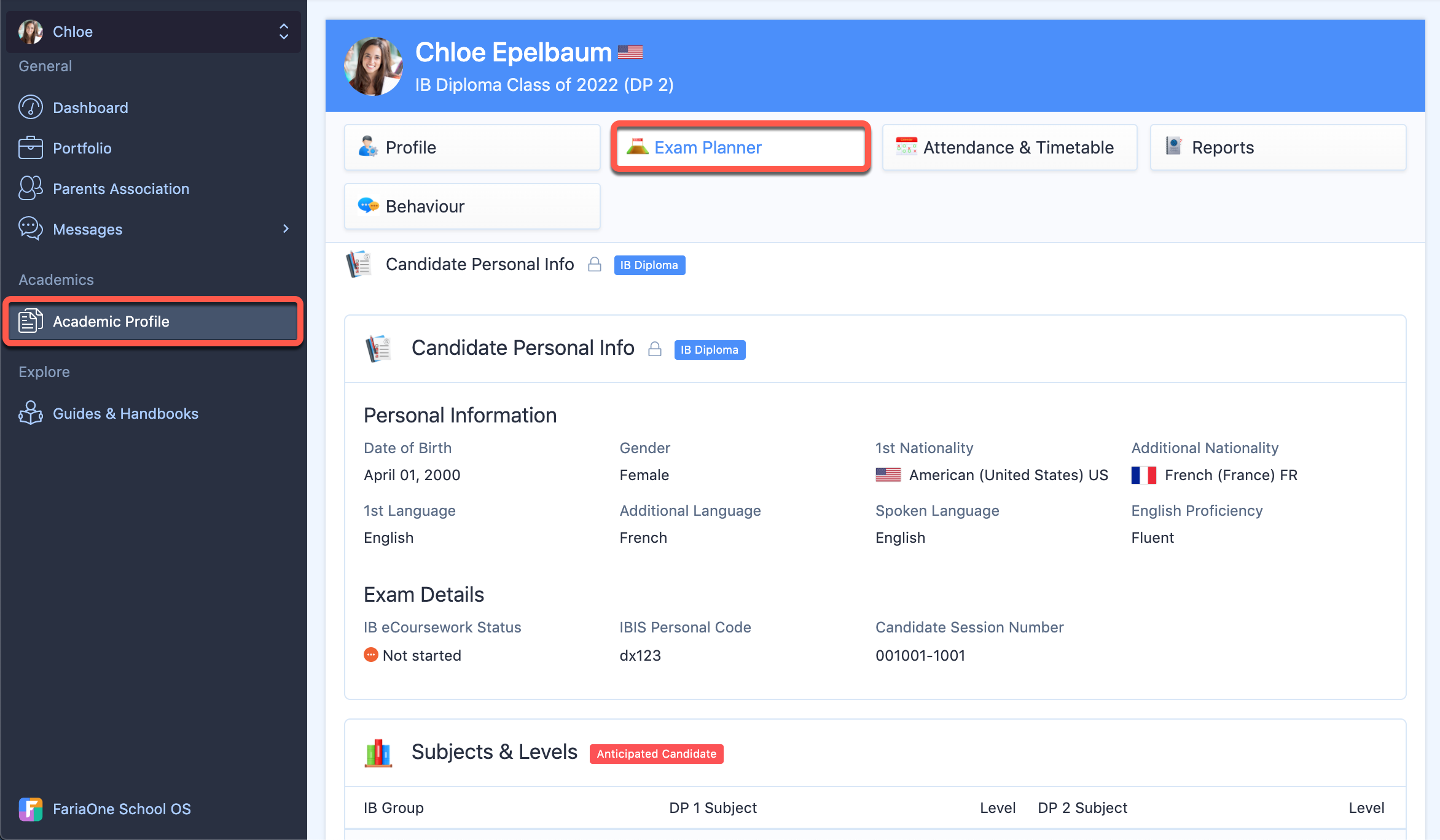 This read-only view allows parents to see the subjects and personal information the student will be registered for on IBIS.
The right navigation panel provides further details about the registration for IB DP Exams in IBIS and will show IBIS relevant data once students were registered for the exams via ManageBac in IBIS.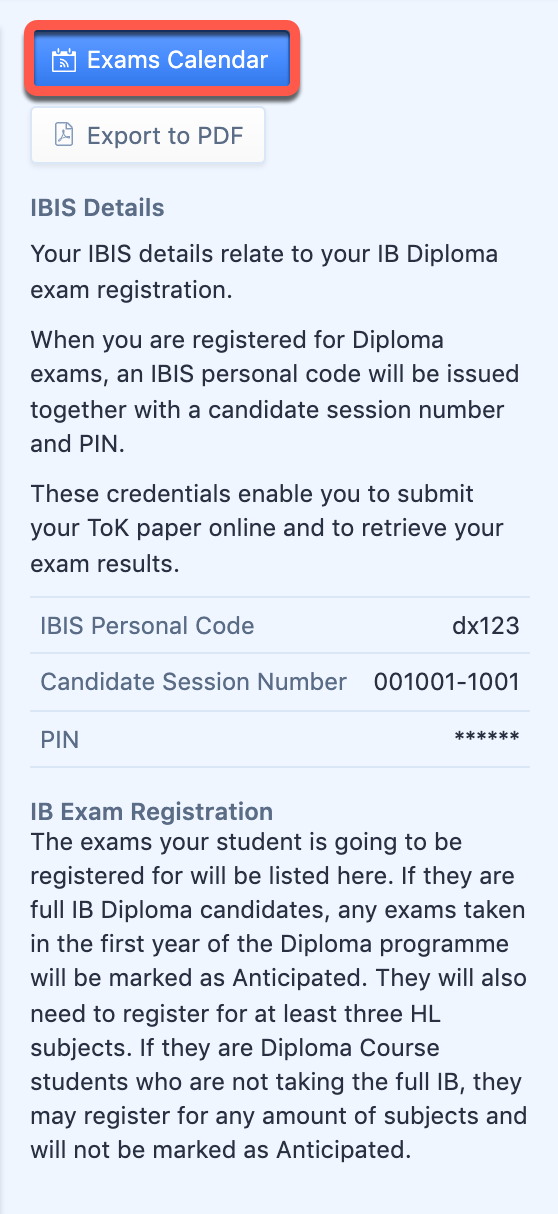 Parents can access the student's Exam Calendar (for IB DP Exams configured by the school and listed based on subject selections in the Plans Worksheet) or Export to PDF as well.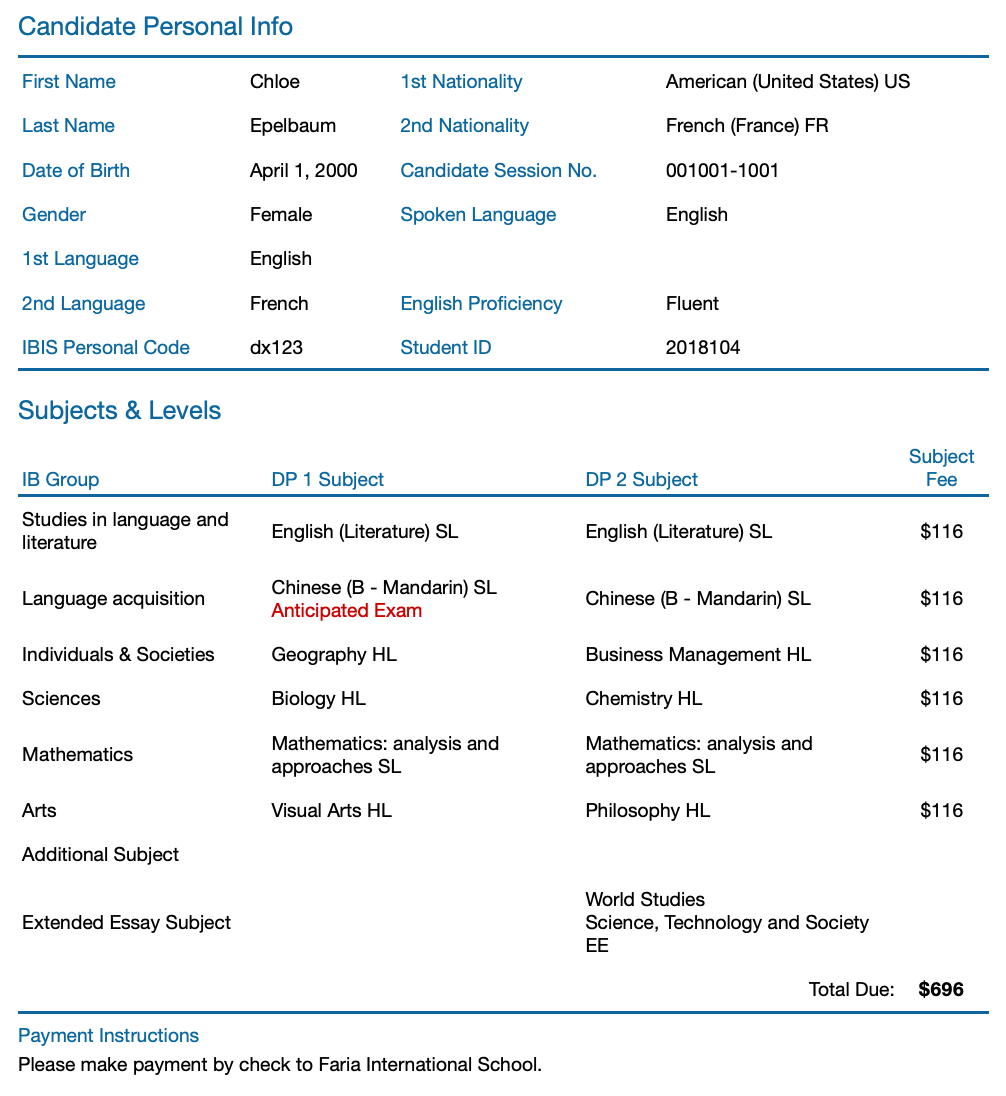 If the school has enabled invoicing options for IB DP Plans, parents will see the invoice information in the PDF Export.