Configure Term Grade Assessment Settings
The first step is to design your gradebook, configuring what your teachers assess and how they assess. The following items can be assessed by comment or by a customisable criteria:
Scope & Sequence (i.e. single subjects)
Approaches to Learning
Learner Profiles
Homeroom Advisory Comment (comments-only assessment)
Units of Inquiry
Configuring your Term Grade Framework
Navigate to Settings > IB Primary Years > Assessment > Framework > Term Grades to configure your term gradebook options for your class teachers.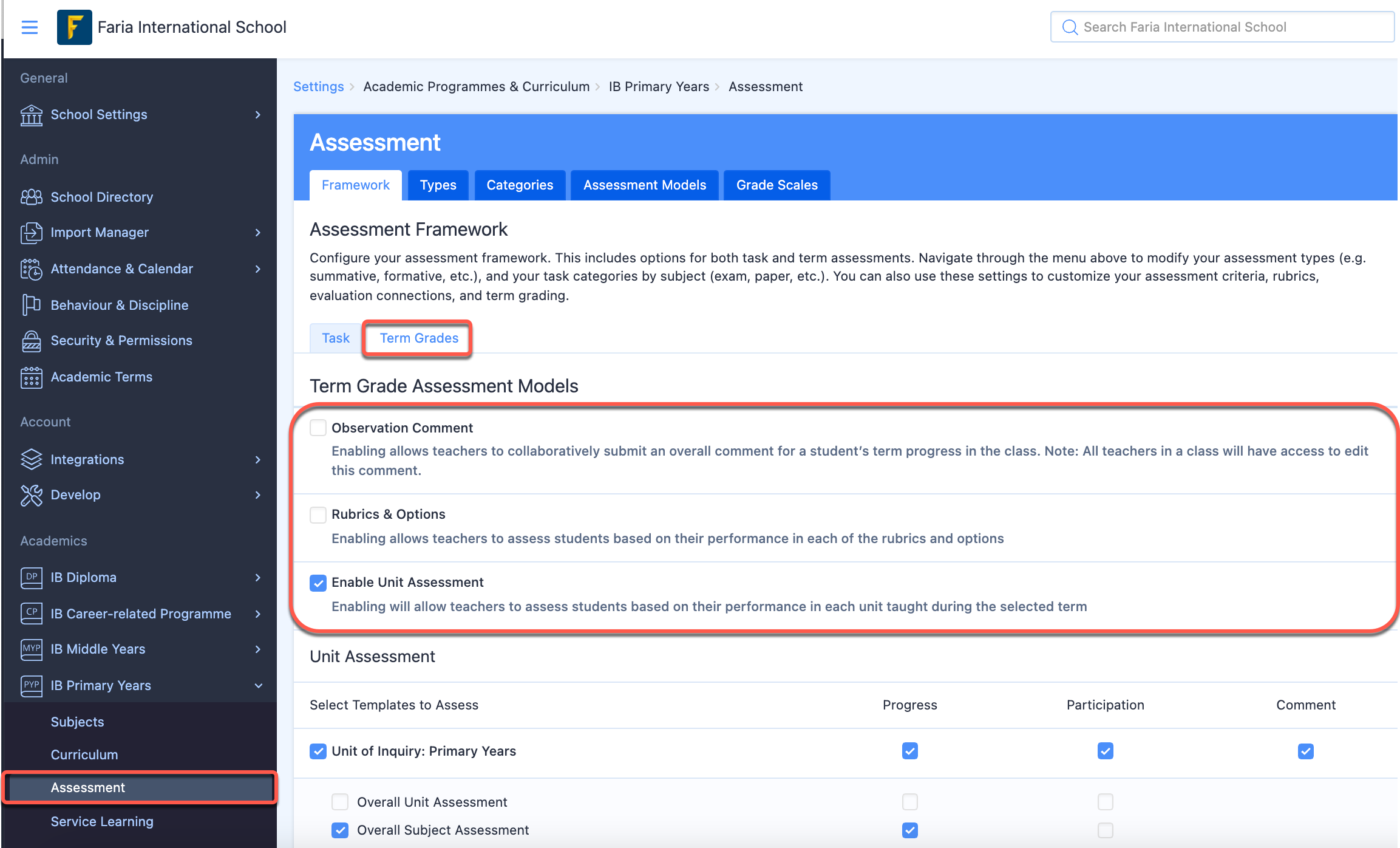 Selecting your Assessment models
(see screenshot above for first two assessment models)
Observation (Comments): Allows for comment-based assessment throughout the Gradebook.
Units Assessment: Under Units Assessment, choose:

which (if any) standards you want pulled from the units and made available for grading.
Choose which template(s) should appear in the gradebook
Select which unit fields should display in the gradebook (for informational purposes)
Enable or disable the comment box beneath each unit
Enable or disable an Overall Assessment of each unit

If enabled, add a title for your assessment of the unit
Select which criteria the unit will be assessed under

Standards-based: Makes the following items from unit plans available for assessment:

Approaches to Learning
Learner Profiles

Subjects
For each standard selected, choose if teachers will select their own standards to assess in the class (e.g. choose their own subject strands), or if this information should pull automatically from existing units on ManageBac for that year level and term.
Subjects can be dragged and dropped here to rearrange the order in which they'll appear in the gradebook and report card.
Configuring Assessment Models options
Via Settings > IB Primary Years > Assessment Models > Term Grades > Standards.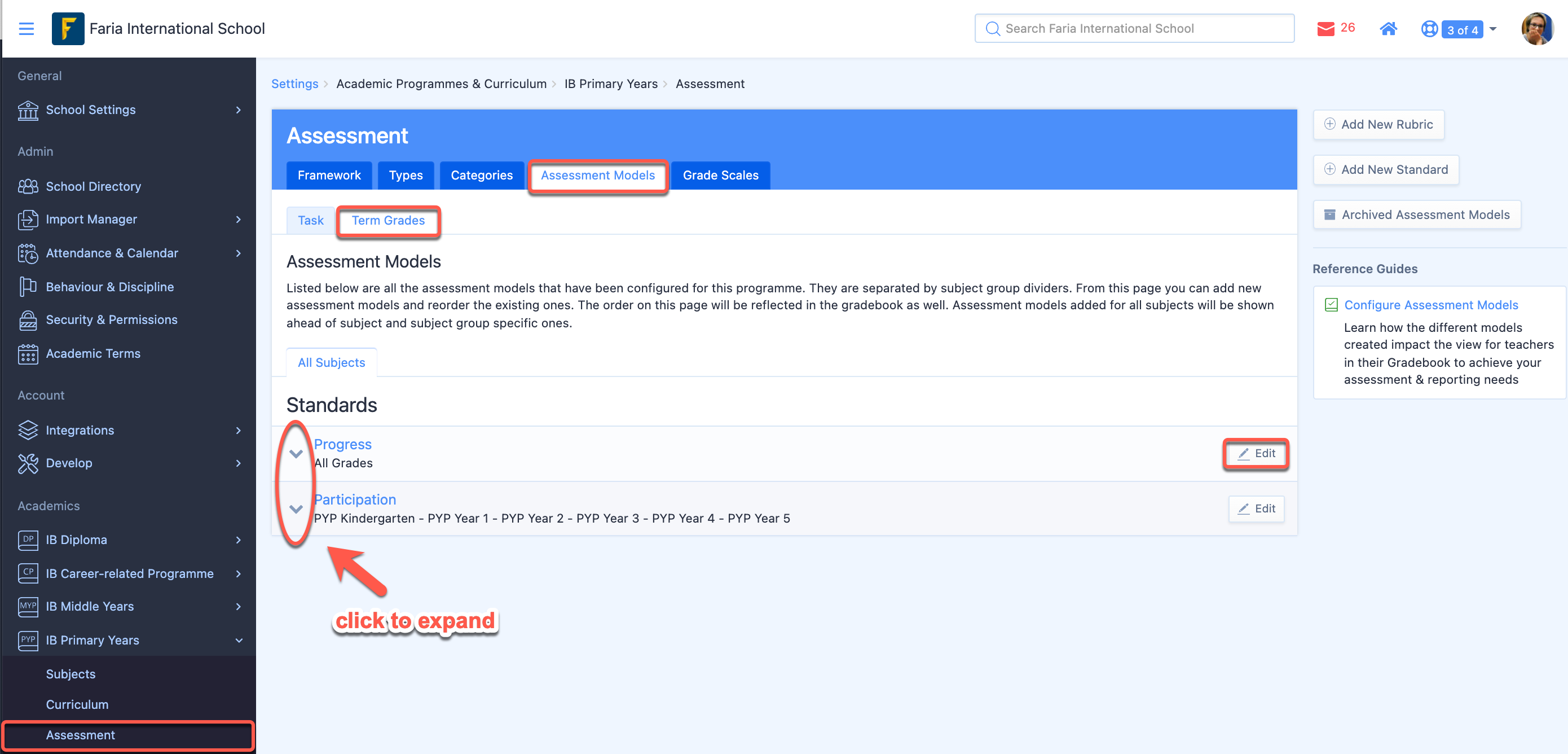 You can click on the down-arrow to expand the standards or click on Edit to edit each standard.
Configuring Subject Descriptions
Via Settings > IB Primary Years > Subject Descriptions.

Add a description for each subject per grade and Save Changes. These descriptions will appear on the reports next to each subject for that grade level, and provide a standardized space to describe that subject's focus for the term or year.
Entering Term Grades
For how teachers can enter term grades and assess students in their class gradebook, click here.