Think "Pass Phrase", not "Password"

To update your password, please first enter your current password. The new password will not save until you see a dark green box. Enter the new password again to confirm.
You could use a password like S8raH18!&1, but that's not very fun to remember, nor is it nearly as secure as a longer password with random words put together.
It's better to use a phrase. We've found that the combination of three or four random common words is easier to remember and harder to crack!  
Examples of Strong Pass Phrases:
Teacher Matt Bobo Yellow

Horse Battery Staple Yea
Plant Green So Clean
Passport Airplane First Class
Rules for Creating Strong Passwords instead of Pass Phrases
If you do not wish to use a Pass Phrase and instead want to create a password, here are some guidelines. Please use at least 10 characters and include:
A minimum of 2 upper case letters
A minimum of 1 symbol
A minimum of 2 numbers 
Examples of Strong Passwords:
Please Note: You can not use the following words in your password - given name, family name, middle name, nickname, preferred username and email. The system will detect this and you'll be prompted with an error message that the password is weak.
Weak Passwords for Students & Parents (if enabled)
If you are a Student or Parent, you may be able to use a weaker password if your school has enabled this option for you. In this case, you will require to set a password using:
Resetting or Changing your Password
From your school's ManageBac login page
If you are unable to remember your password, navigate to your school's ManageBac domain, and click Forgot your password.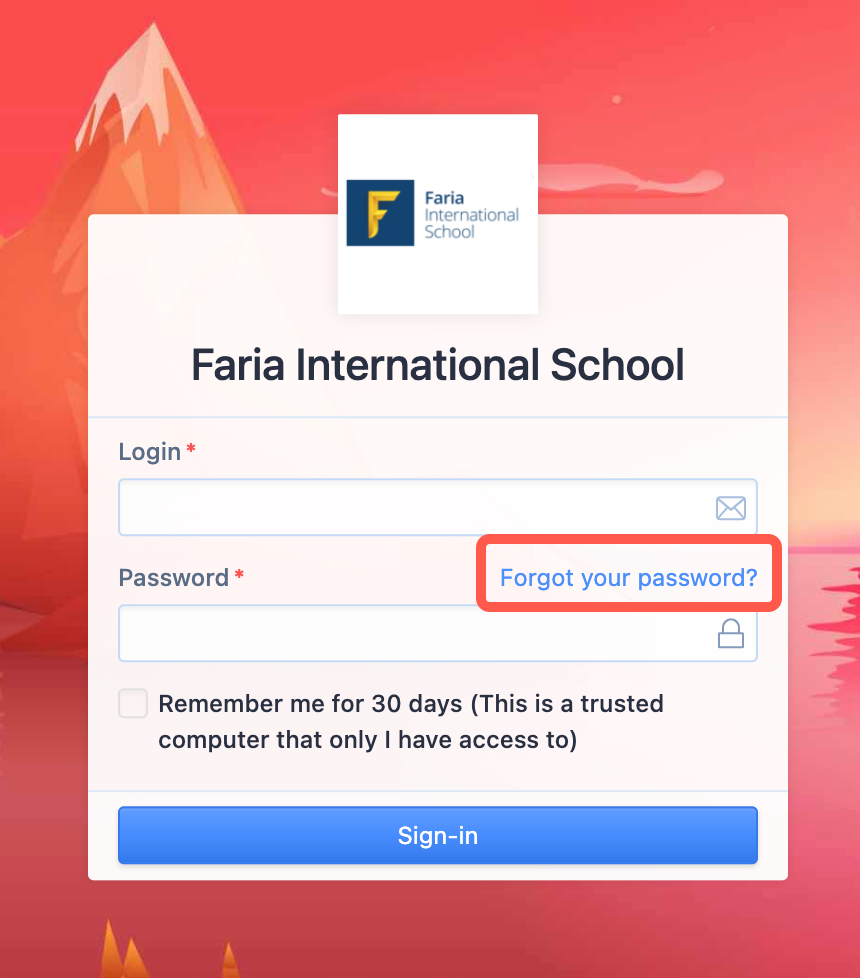 The user will be prompted to enter the e-mail address associated with their ManageBac account. An email will be sent with instructions on how to reset the password.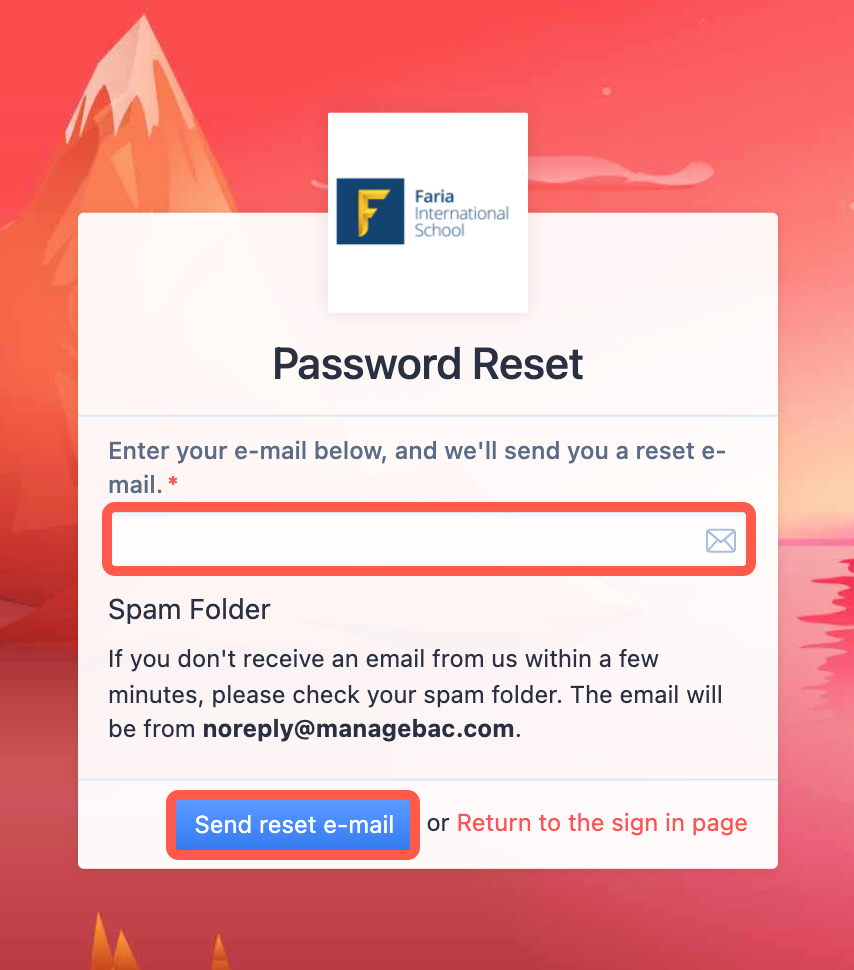 This will issue an email to your linked email address with the email title Password Reset Request. Be sure to check the Spam or Junk folders if you are unable to find the email. Click the Reset Password button to open a panel and enter your new password and validate. You can then login with your new password.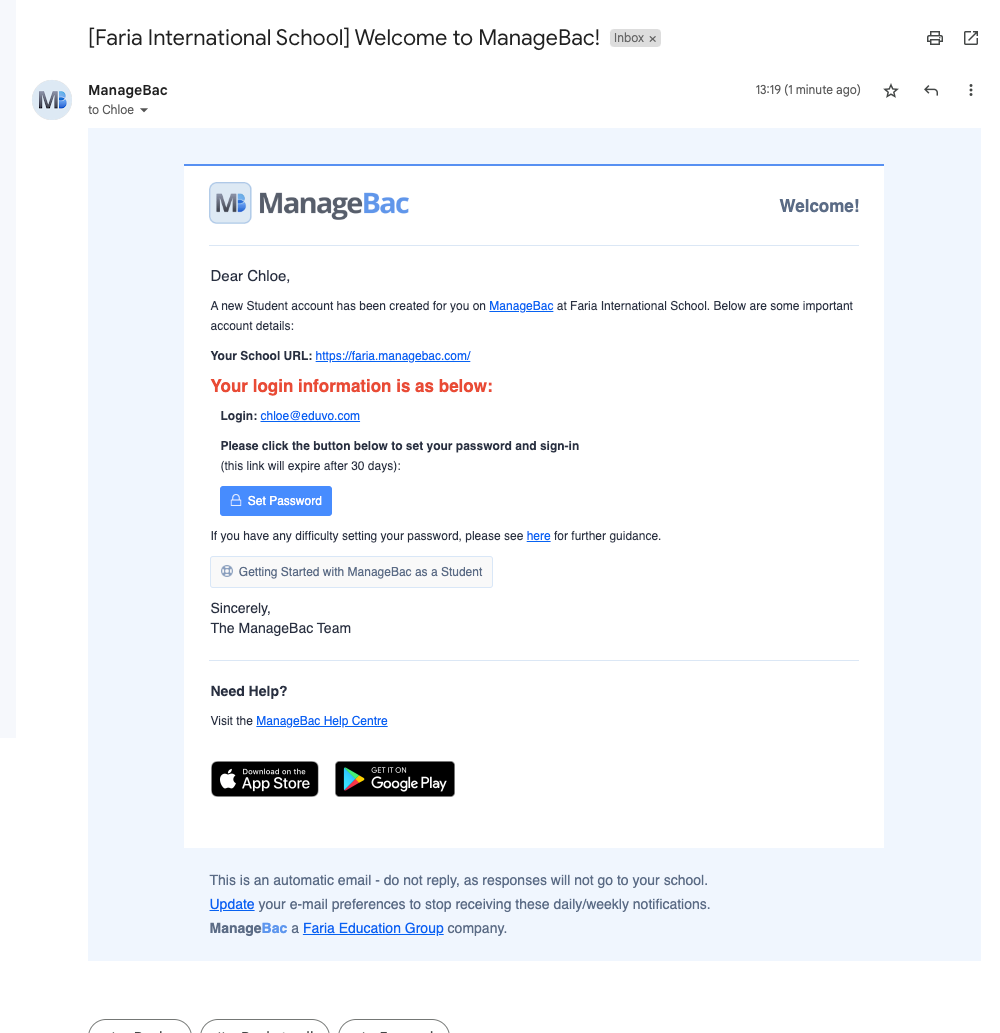 Please note: The password will not save until all five password requirements are checked off and you see a dark green box.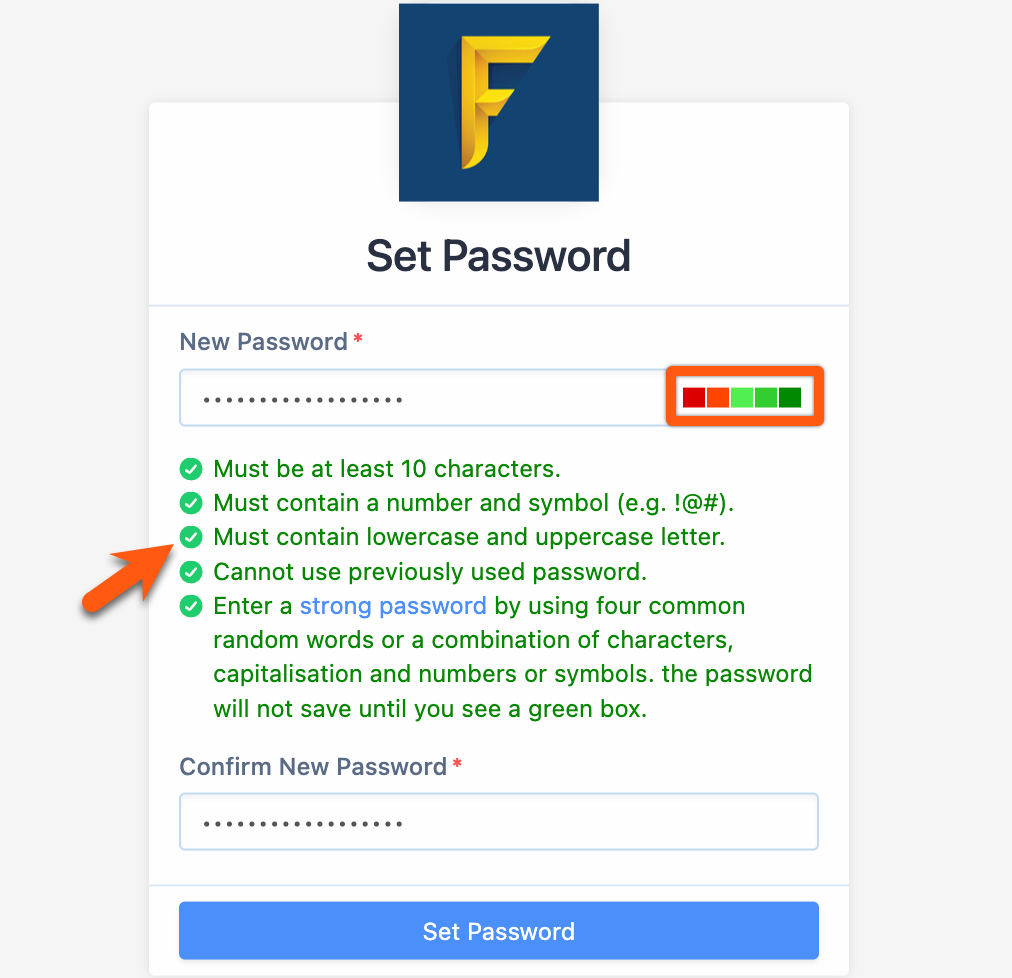 When logged in to your school's ManageBac account
If you are logged in to your account, click on your name at the top-right > Manage your Profile.

Click Edit Profile and Change Password on the right-hand side, or if your profile is locked, click Change Password.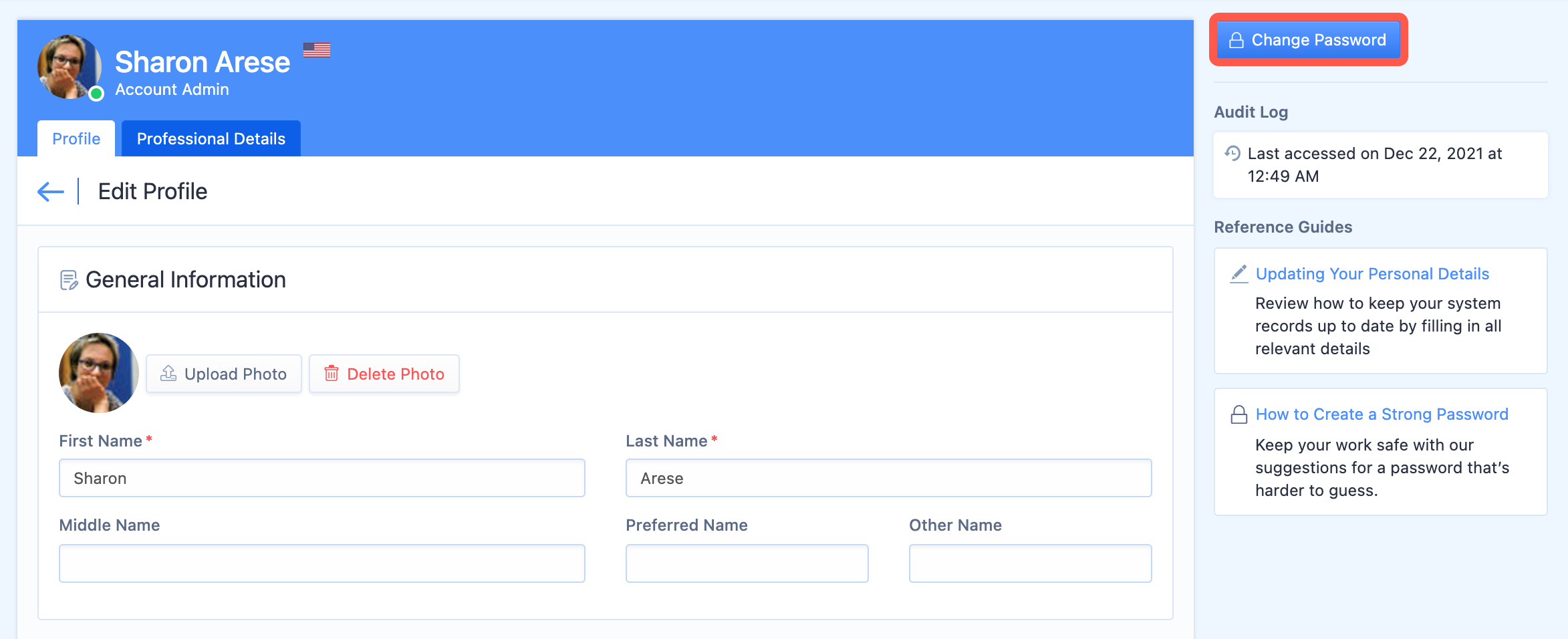 For Accounts Portal Users
If you are using the ManageBac Accounts Portal, that being, you have navigated to accounts.faria.org and linked your account, then if you wish to change your email address and password, you will need to do so in your Accounts Portal profile rather than in your school's domain. 
Your login credentials in the portal override any configured in your school's account. For more on the accounts portal, which allows you to link partners (AssessPrep, OSC Study etc) or multiple ManageBac accounts, see here.
To change your password in the accounts portal, please follow one of the steps below.
From the Accounts Portal login page
Navigate to accounts.faria.org and click Forgot your password. Access your reset password link in your email and set a new password accordingly. 
When logged in to the Accounts Portal
When logged in you can change your password by clicking on Change Password on the right-hand side.