Learning Management Conference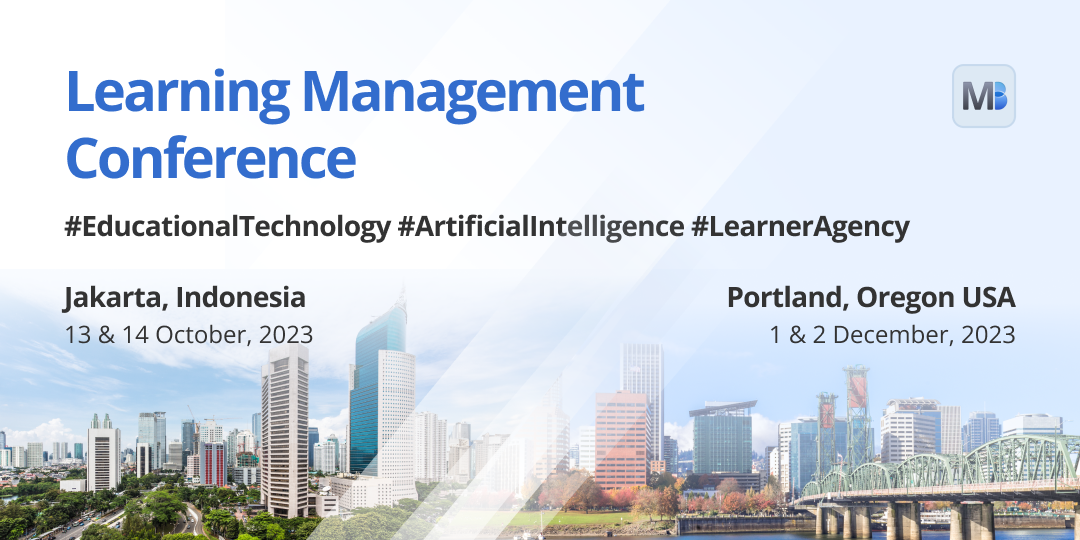 Conference: Join us for a 2-day professional development and community event to learn and network with fellow educators in your region!
The theme for this conference is "ConnectEd: Advancing Education through Technology and Community" with an emphasis on exploring innovative ways to integrate technology in schools and fostering strong connections within the education community.
2023 Academic Year Webinar Series
Webinar FAQs & Logistics
Will sessions be recorded? Yes! As long as you register for the respective session, you will receive a recording within 48hrs, along with any FAQs from the session.
Will they be relevant for all programmes? In general, yes! We might use a specific programme as an example in different sessions, but the content will be applicable to all programmes.
Can I share the registration link and have all our teachers join? Absolutely! And encouraged!
Who will the sessions be hosted by? A mix of the ManageBac Customer Success & PD teams, as well as some guests from the ManageBac Ambassador Community.
I see sessions for Parents & Students listed, can they join? Yes! These sessions are catered for your community. You are welcome to have them join, ask questions, or share the recording to them. Or if as a teacher you would just like to know more about what Students & Parents see, the sessions will be just as useful!
How long will the series run for? We run a range of topics all year! For further details, please see https://events.faria.org/
Are sessions free or charged? All webinars are free to attend or view the recording. Training Academy workshops are charged and grant the opportunity to become a ManageBac Certified Educator.  
How-To

"I'm completely new to ManageBac." or "I've used ManageBac before, but would like to learn more or get a refresher."
Great, welcome! We would recommend checking out the How-to theme of topics to get started with ManageBac
ManageBac Training Academy

"I have experience with ManageBac, but I want to fine tune my skills." 
Our Training Academics sound like a good fit! We cover an array of topics that will provide you with practical skills. 
ManageBac Ambassador

"I am a ManageBac super fan and I want to get involved and participate in the ManageBac community"
Amazing! We have community-led events partnered with our Ambassadors in the Community. If you'd like to be involved, reach out to community@managebac.com for further information. 
School Setup

"I'm an Admin at my school, and am concerned around school configurations."
School Setup are the most relevant themes to help you understand how to structure your school's ManageBac account. 
What's New

"I'm a Pro, I just want to see what's changed."
Then What's New is for you! Learn about all our latest features and partner integrations
Date & Time

Title

Theme

Thurs, Aug 31, 2023

3 PM (GMT- 4)

 

Webinar

Curriculum Planning in the New Semester 

Tues, Sept 5,

2023

4 PM (GMT + 8)

 

Webinar

Key Questions Educators Have Regarding AI with Adam Morris and Viktor Datsiuk

Thurs, Sept 7, 2023

4 PM (GMT+8)

 

Webinar

Student Induction: How to Navigate ManageBac

Thurs, Sept 14, 2023

4 PM (GMT+8)

 

Webinar

Parent Induction: How to Navigate ManageBac

Sat, Sept 16,

2023

1 PM (GMT+1)

 

Webinar

The Future of IB Assessments in the Age of Artificial Intelligence

 

Thurs, Sept 21,

2023

4 PM (GMT+8) 

 

Training Academy

Managing Your School's Curriculum

 

Thurs, Sept 28, 2023

4 PM (GMT+8)

 

Training Academy

Preparing Units, Lessons & Tasks

 

Fri, Oct 13 -
Sat, Oct 14, 2023

Jakarta, Indonesia

 

Conference 

Learning Management Conference: APAC

 

Thurs, Oct 19, 

2023

4 PM (GMT+8)

 

Training Academy

Engaging Your School Community: Parent-Teacher Conferences & School Events

 

Thurs, Nov 16, 2023

4 PM (GMT+8)

 

Training Academy

Building End of Term Multi-Curricula Report Cards

 

Fri, Dec 1 -
Sat, Dec 2, 2023

Portland, Oregon

Conference 

Learning Management Conference: Americas

 
If you wish to suggest a topic not covered by the sessions above, please contact events@faria.org