Please note In order to access the Services Manager, you will need to be an administrator on your account.
The Services Manager will allow administrators on the account to review, enable and learn more about additional ManageBac modules and products across Faria Education Group.
Video
If you are accessing ManageBac from within mainland China, please click here to access the video.
Music by: https://www.bensound.com/
Overview
As an administrator, access is available by navigating to Settings > Services Manager.

Here, you can toggle between the Discover page to view an overview of products and modules or the Billing page to make payments.

On the Discover page, you are able to see what modules and products are currently enabled within your account. The green badge will indicate if the product or module is currently part of the subscription (Enabled) or if it is currently on trial (Trial).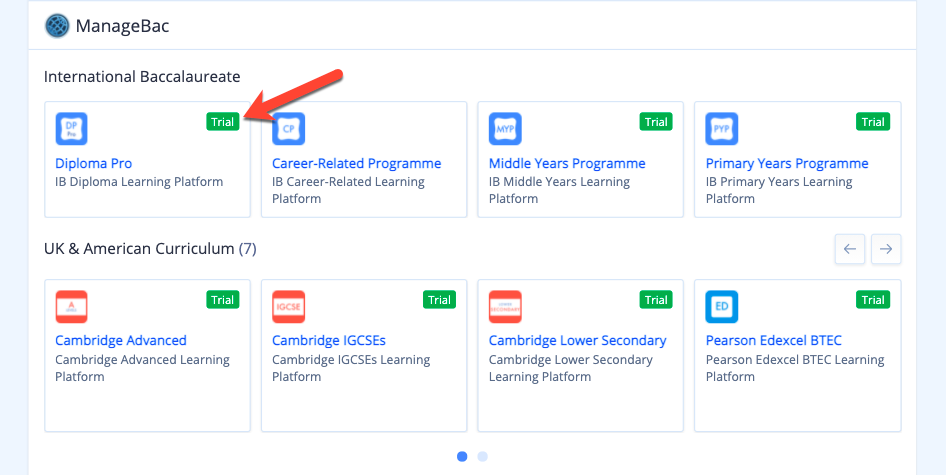 You can find out more about new and existing products and modules, including features, integrations by clicking on a module or product name.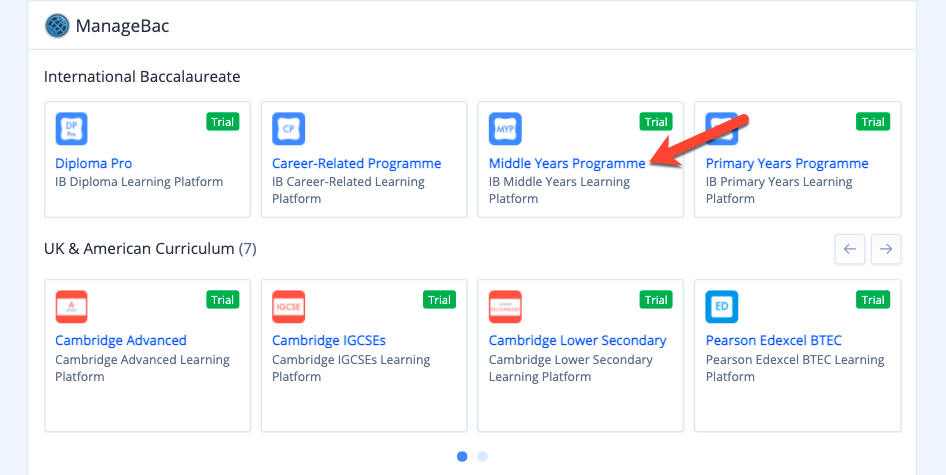 Within the module or product page you will be able to view the following:
Overview or the product of the module.
Key Features.
Additional links and resources.
Integrations that can be enabled.
Add Service button to trial or add products and modules to your account.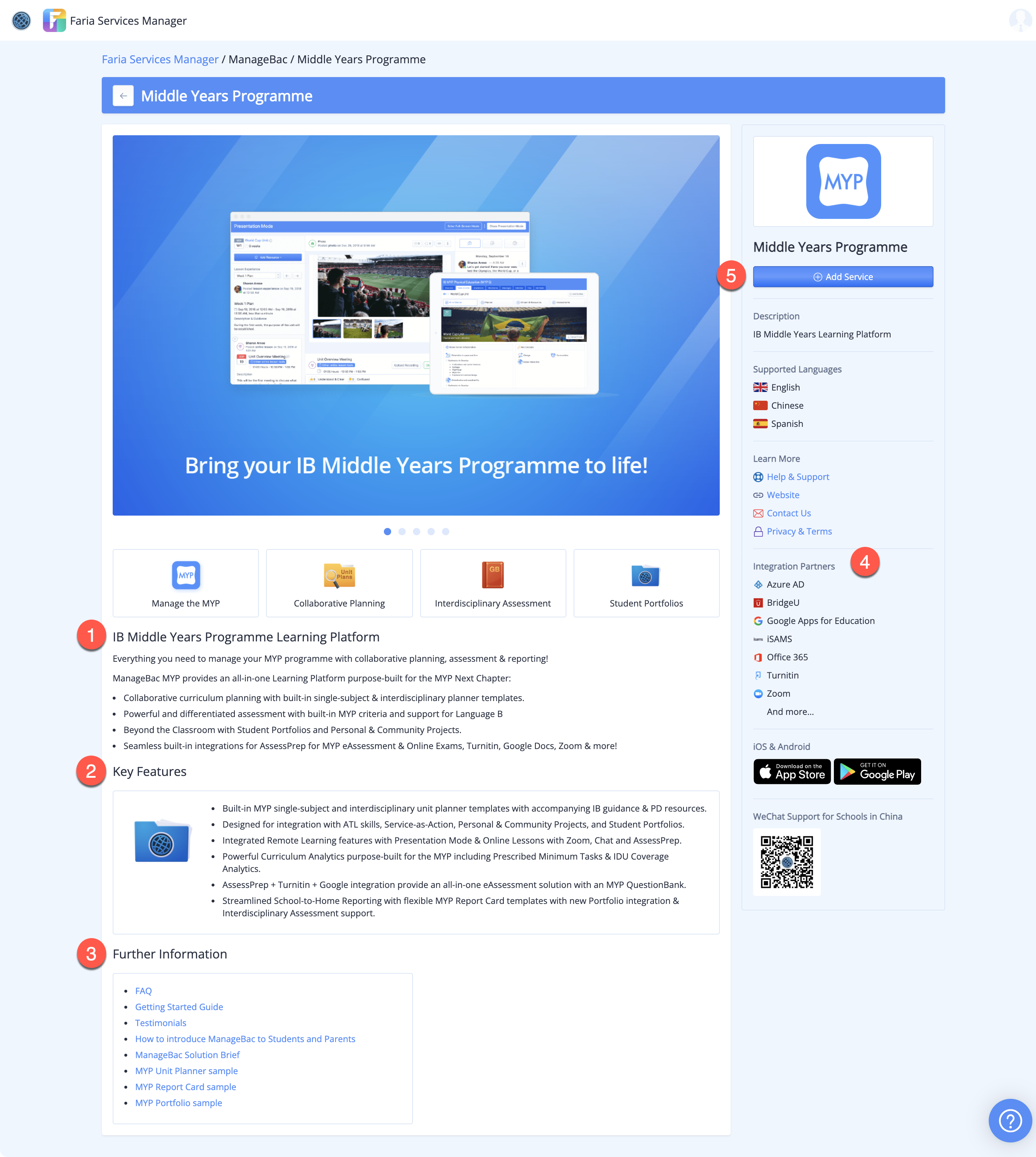 To enable a new ManageBac module on your account:
Click on the name of the module for further information and resources.
On the services page, click Add Service button to enable the module immediately.
This notifies our team responsible for your ManageBac account and one of our team members will follow up within the next 24 hours.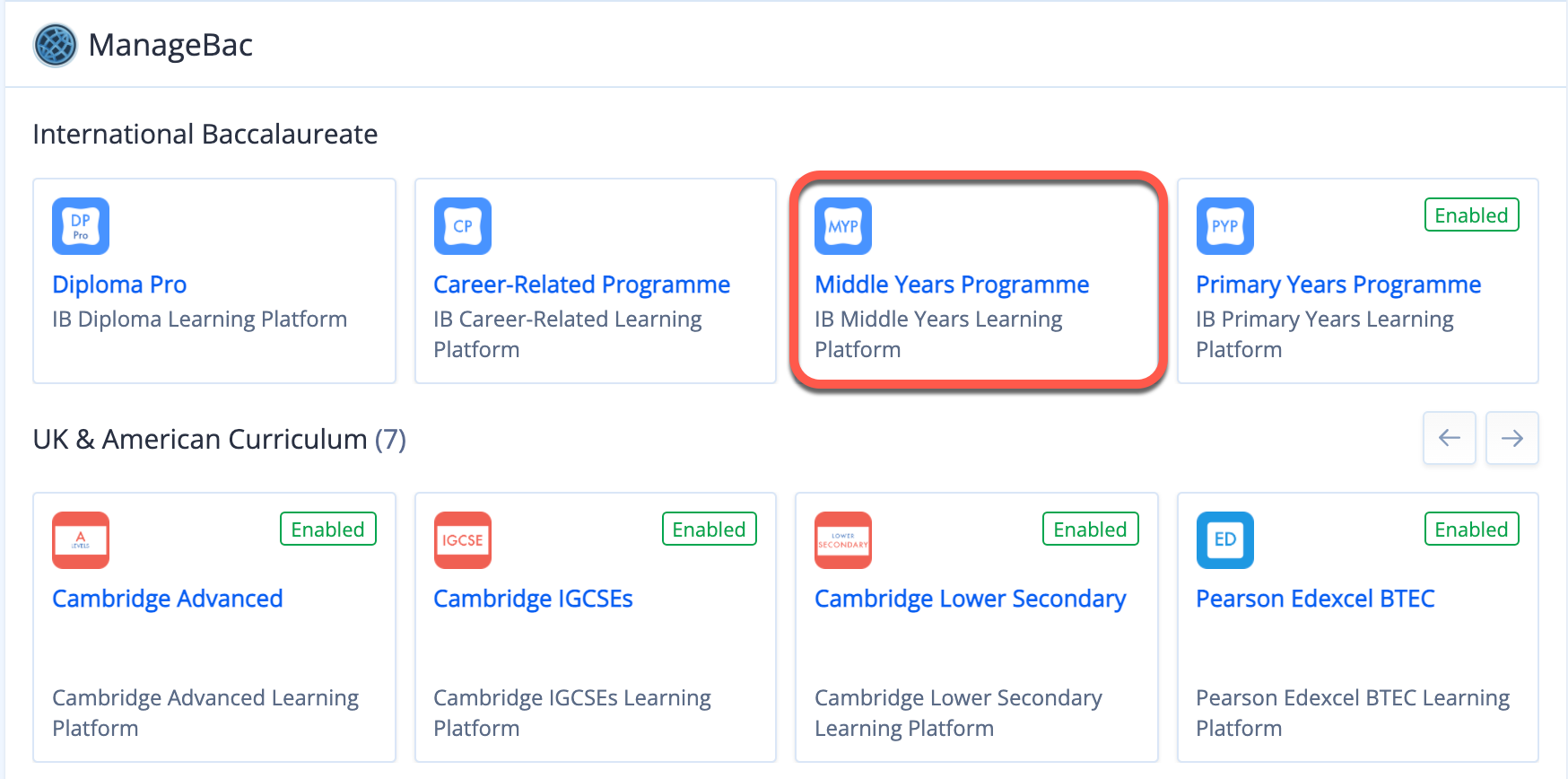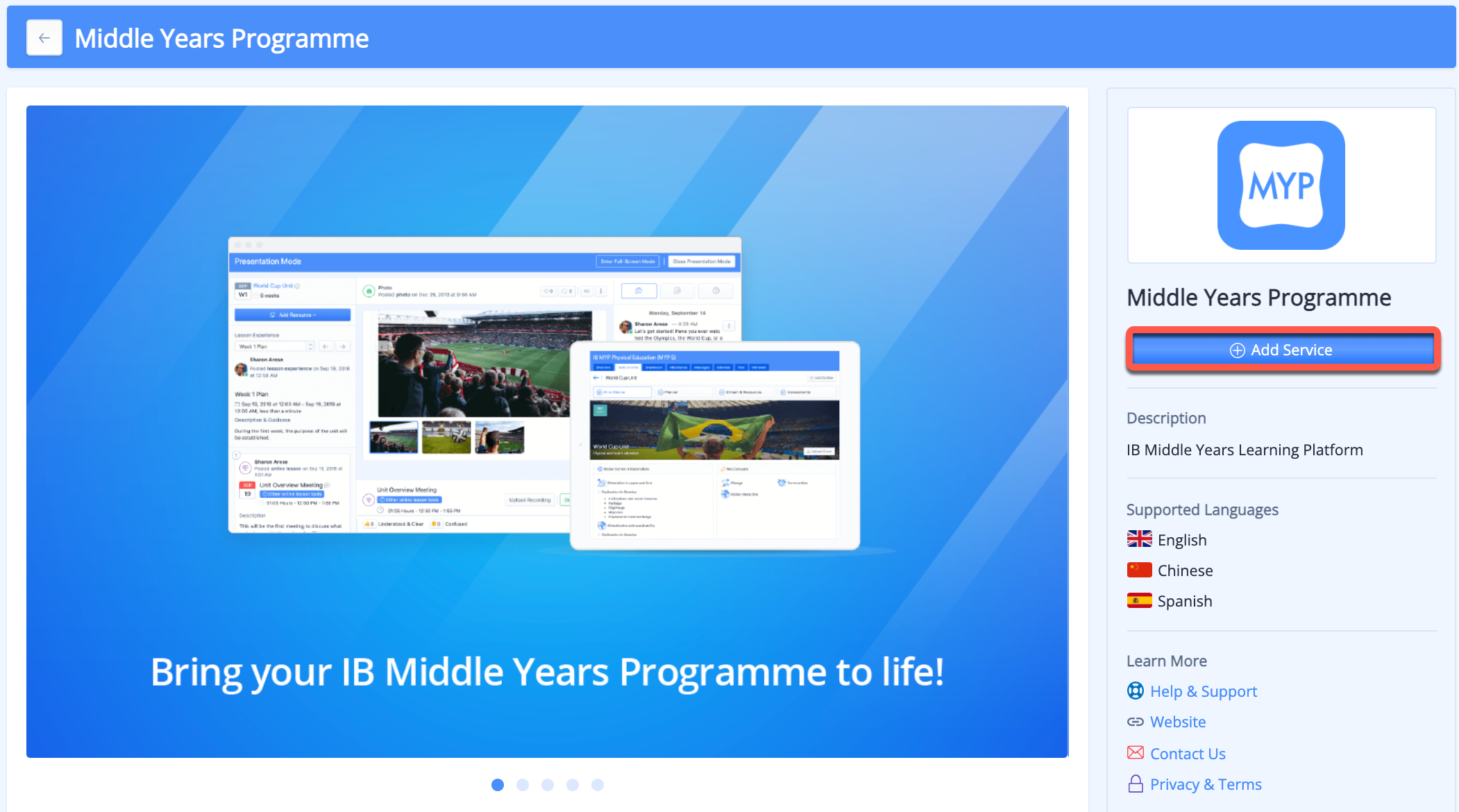 To enable a new Faria product to your account:
Click the product title to view further information and resources.
On the service's page, click Add Service button.
This will send a notification to the account manager responsible for your account, who will then reach out to schedule an online demonstration of the product with you.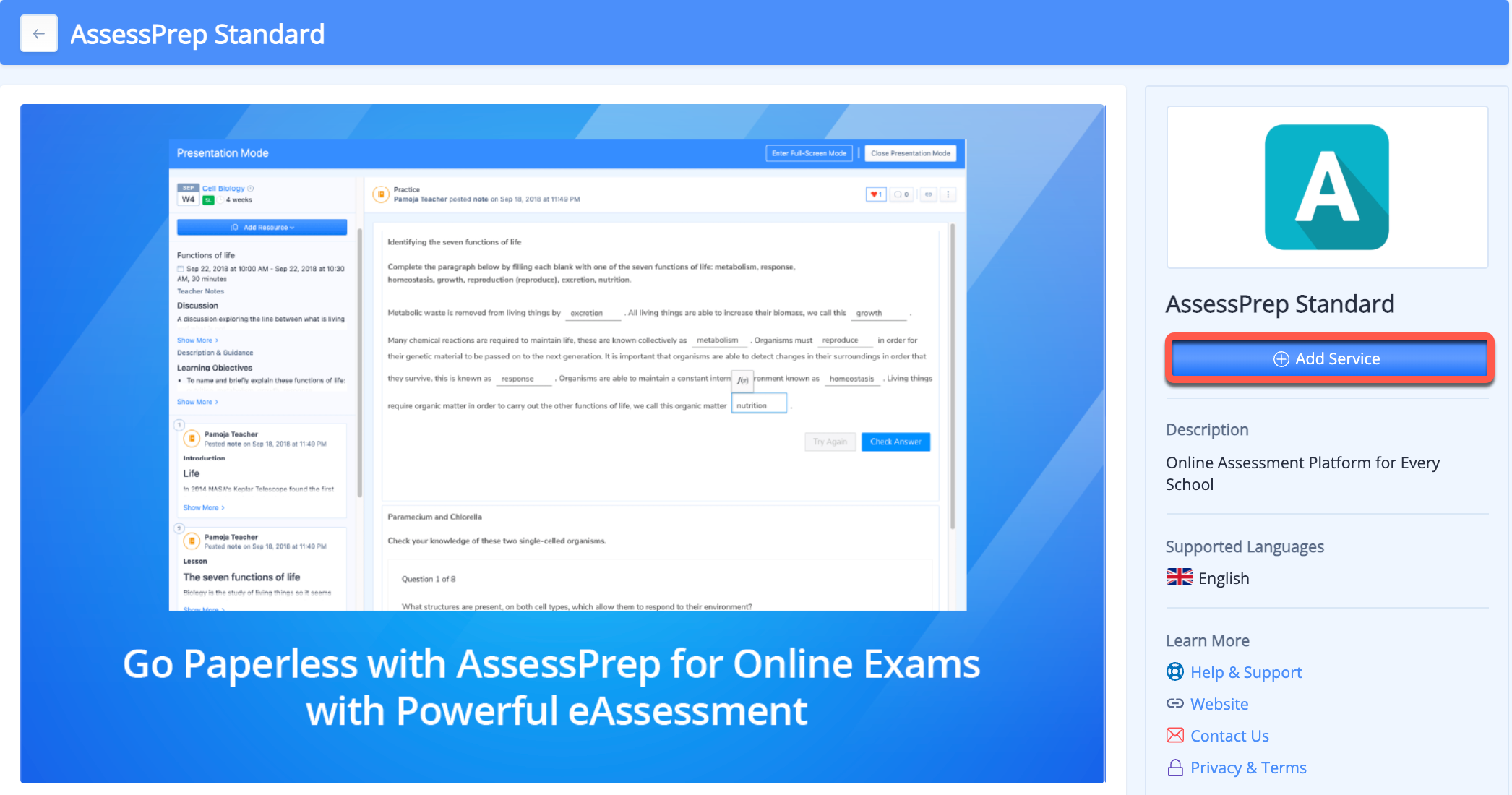 Additional Resources & Support
On each product or module page, you will be able to:
Find direct links to help and support.
Download our mobile applications.

C

hat directly to our sales team and book a demo.