Published January 28, 2020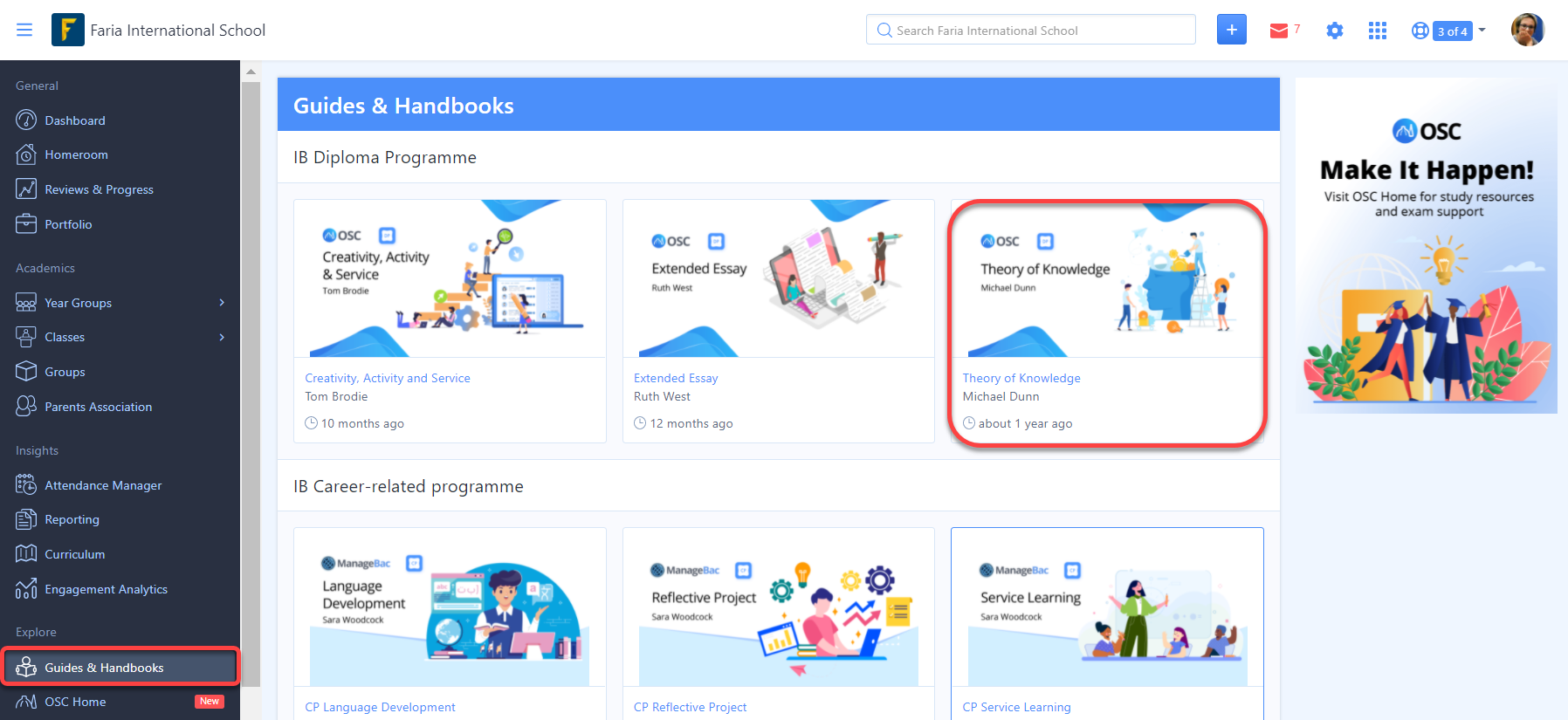 Our Theory of Knowledge Coordinator's Guide provides both first time and experienced TOK coordinators with guidance on how to lead an excellent TOK course, ensuring that this component of the IB Diploma is a genuinely life-changing experience for students and teachers.
Written by experienced DP educator, and creator of theoryofknowledge.net, Michael Dunn, the guide offers thoughts on a wide range of issues related to this core subject. Split into two parts, the first part is aimed at beginning TOK coordinators and the second is for more experienced coordinators. You can find both guides here.
To reflect the upcoming course changes, Michael is in the process of updating the guide. If you have suggestions of topics to include in the updated guide, or FAQs we could answer within the guide, please email our Curriculum Director, Leila Holmyard: leila@managebac.com
In the first part of the guide, we provide support for coordinators who are new to the role, explain how to set up a workable course, review strategies to engage and inspire students, and give approaches for overseeing the two assessment tasks.
We also evaluate the relative merits of different unit structures for TOK, think about why it is important to have clearly-defined aims for the course, explore the ingredients that bring TOK lessons alive, and make them matter for students.
The second part of the guide is designed for more experienced coordinators and offers thoughts on how to enhance the curriculum you have already established to turn your department into a hub for the IB Diploma.
It discusses ways to recruit and manage a great team of TOK teachers, tips on integrating TOK with the rest of the DP (and integrate the rest of the DP with TOK!), marketing strategies to pitch TOK to the different members of the school community, and reviews how to create the ultimate TOK course.
Accompanying these guides are two webinars by Michael, which he led in November 2019 and can be watched again here: Creating Your TOK Department and Introducing Excellence into Your TOK Department.
Coming soon from ManageBac in collaboration with Michael Dunn: more TOK resources to support the transition to TOK 2020!