Viewing your Year Group Calendar
Via Year Group Manager > Calendar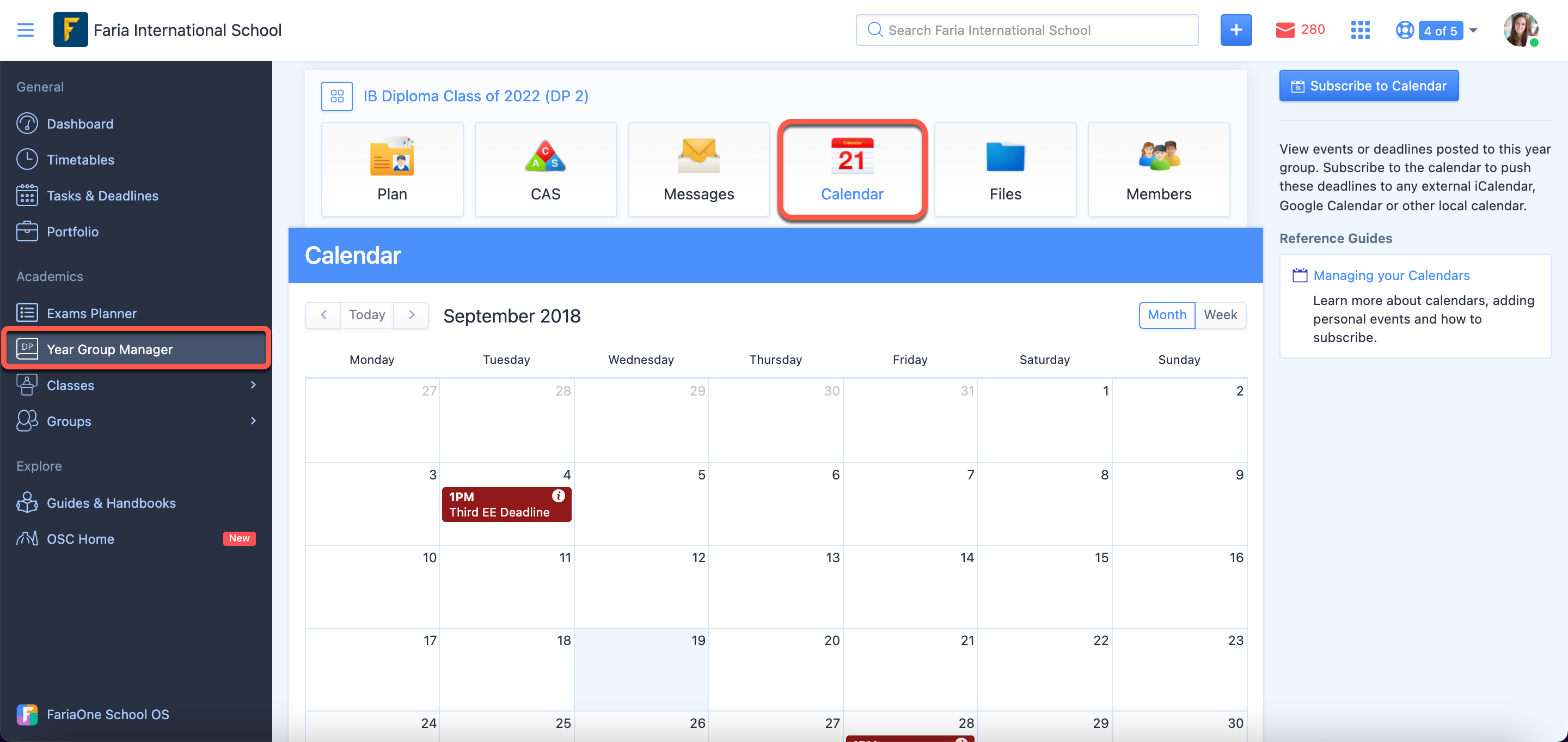 This calendar will contain Events and Deadlines from your classes and from your Year Group.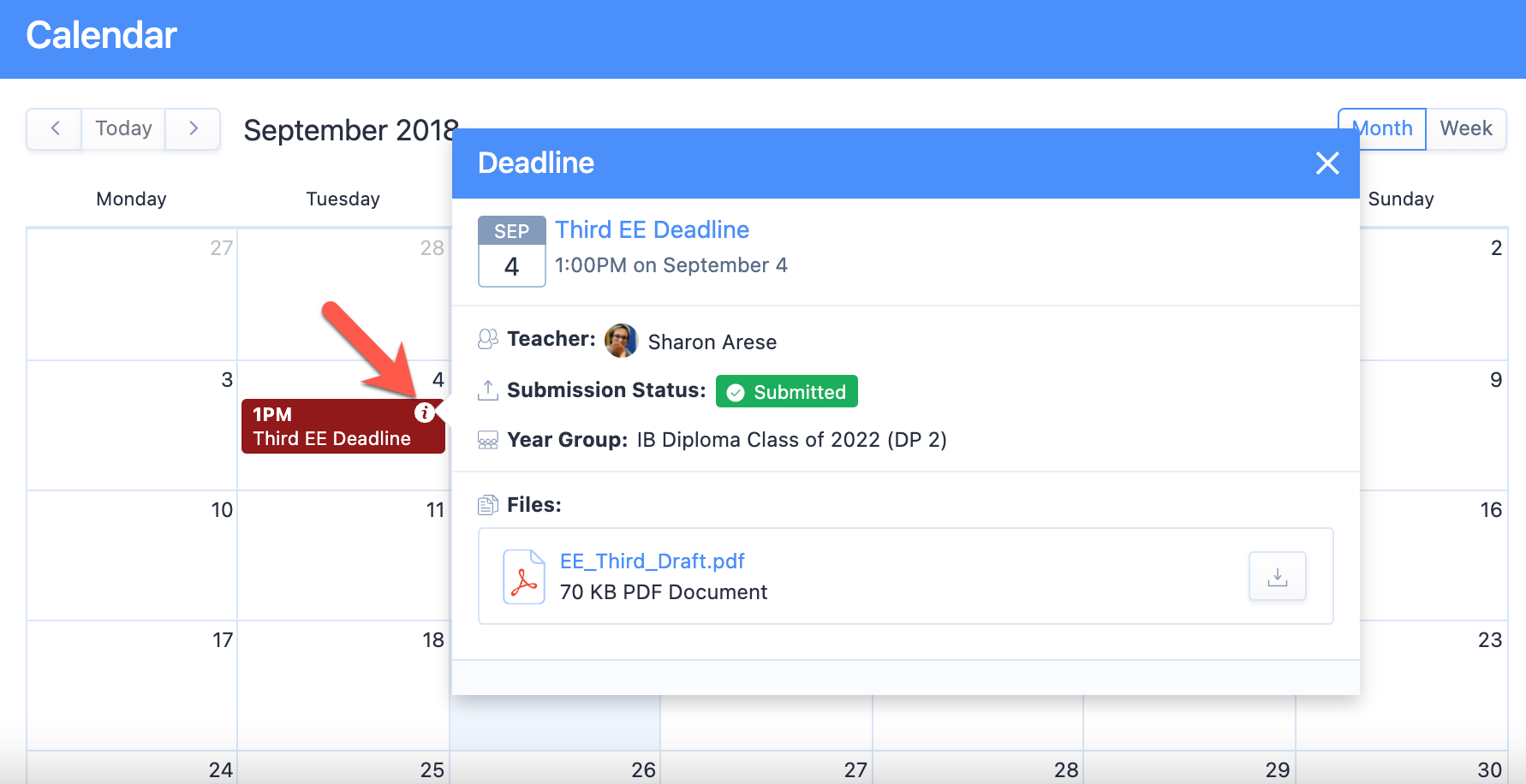 By hovering over the "i" icon in the bottom right corner of an event or deadline you will be able to view more details. Such as, files, class, and description. Additionally, if it is a deadline with dropbox submission enabled you will be able to submit a file before the deadline.

Note: If you use Apple iCal, Mozilla Calendar, or any other programme that fully supports the iCalendar standard, you can subscribe to these events in iCalendar format by clicking on the Subscribe to Calendar button. You will be able to view deadlines and events one month prior to subscribing, and three months after.
Viewing & Responding to Year Group Discussions
Via Year Group > Discussions

You can view, create & respond to discussions for your Year Group via Discussions in your Year Group menu. Discussions posted here as public discussions are visible to all members of the year group. You can filter on the right for Public or Private Discussions, any by Discussion type (Deadline, Announcement, Homework).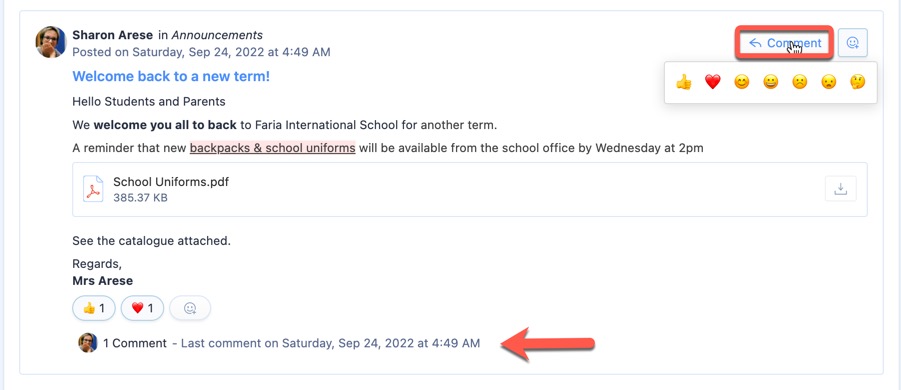 On each Discussion, you can:
Click < Comment to open a comment box to post a reply
Click the Smiley face icon to add Emoji responses to the post
Click Open Discussion to view the full discussion thread including all replies
Access and download files or media shared in the Discussion post
On a thread, you can further:
React to other members' discussions or reply to their posts and comments, creating sub-threads

Add private discussions which are visible only to the message author (ie you), the teachers of the class and school administrators
Add your Body, Add Comment to respond to the original discussion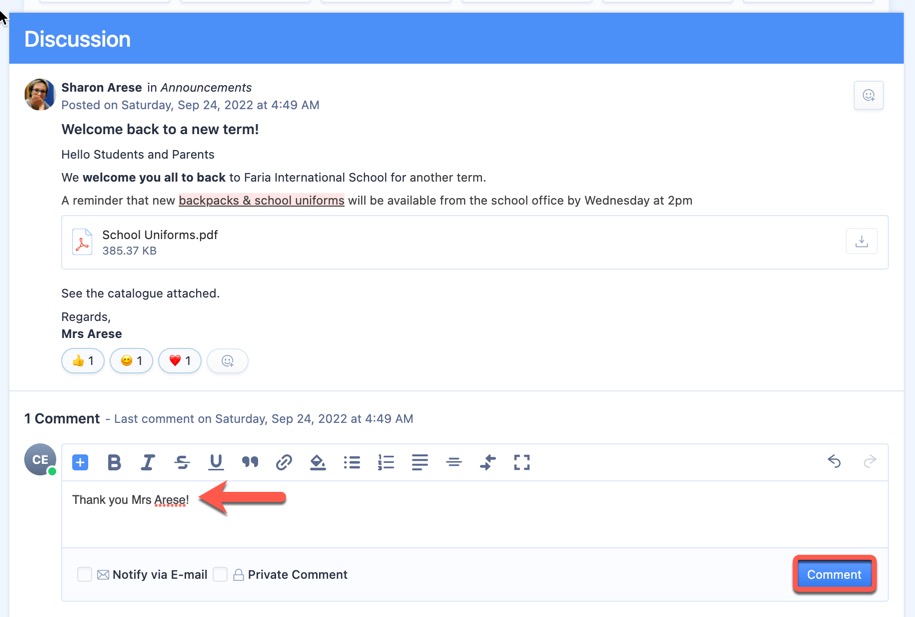 Click << Reply, Add Reply to respond to a post response

Tick Private Comment for responses only visible to your teachers

Accessing Year Group Files & Student Handbooks
Via Year Group Manager > Files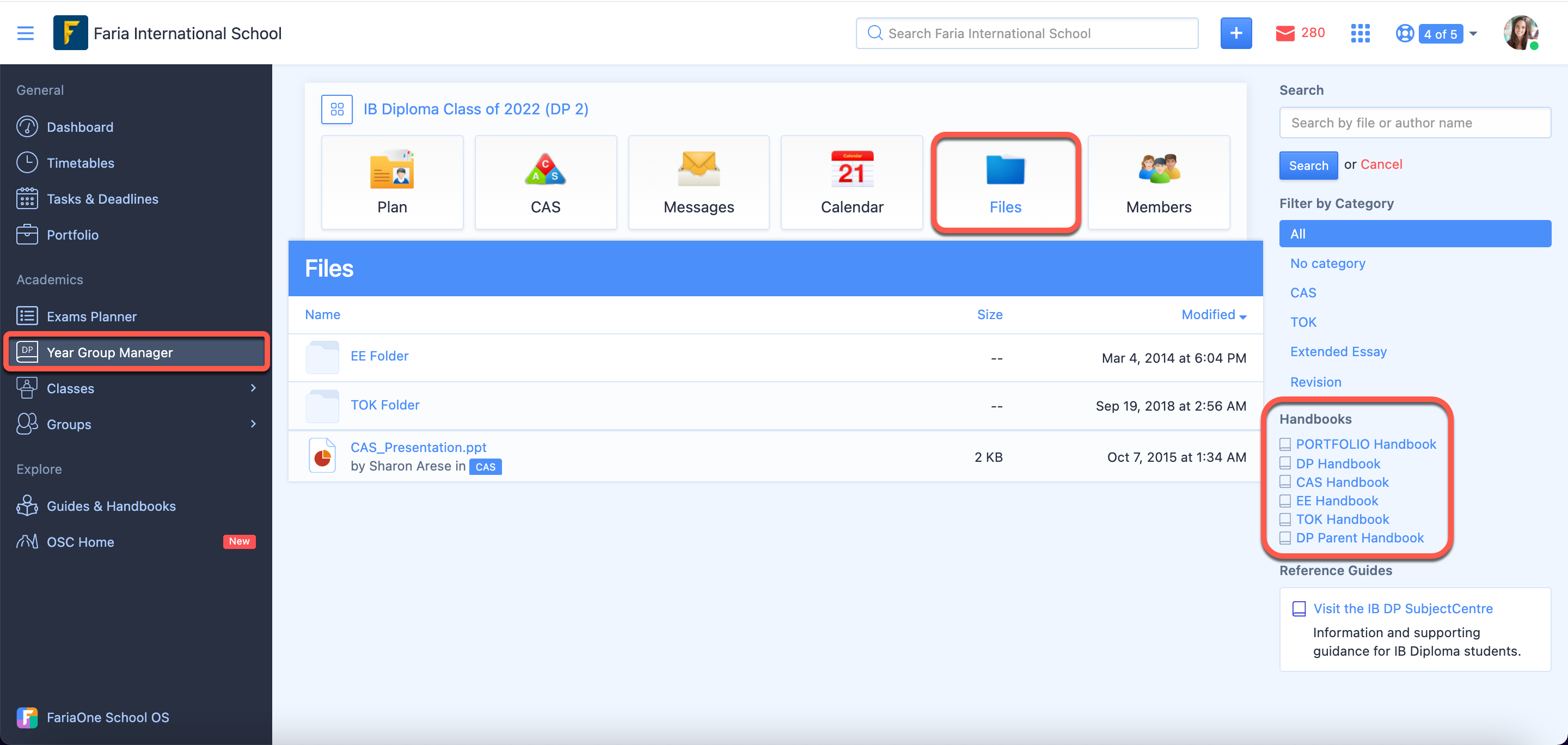 You can access and download files uploaded to the Year Group Manager > Files in separate folders. Links to student handbooks for different components of your Year Group can be found on the right navigation panel.