Adding Behaviour Notes to Student Profiles
To enable the Behaviour tab on Student Profiles, navigate Settings > Behaviour & Discipline > Enable Behavior Notes. Behaviour Types are added by default and can be Added and Edited. Behaviour Types can also be marked as Positive Behaviour types and reordered.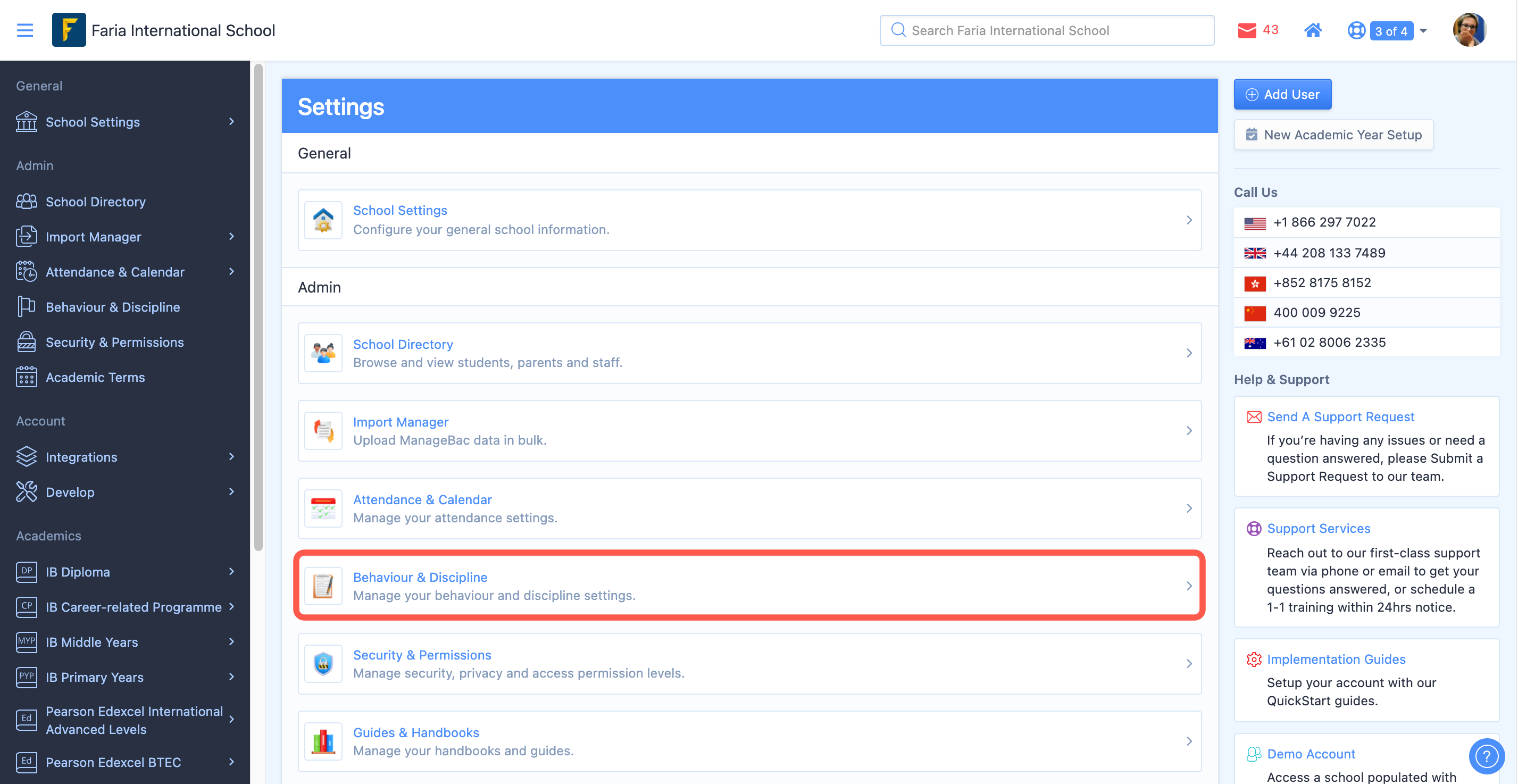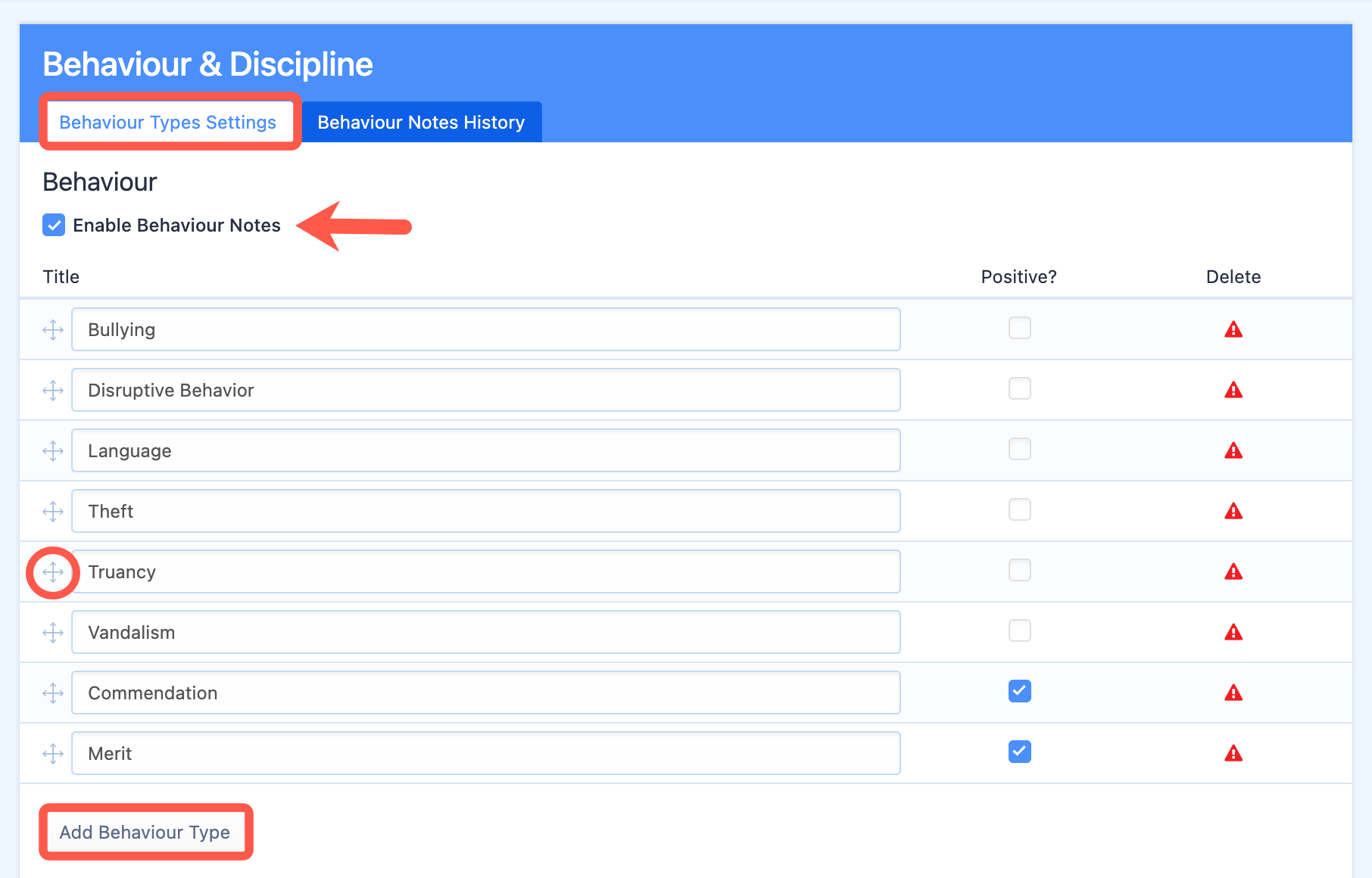 Via a Student Profile > Behaviour tab, Admins and the student's Homeroom Advisor and Classroom Teachers can add a New Behaviour Note. The Note will include the Incident time, Behaviour Type, Next Step, Action Date, and a text box to include Incident details.
The Note can then be marked to be "Visible to Parents" and "Notify Parents via E-mail". An email will automatically be sent to the student's Homeroom Advisor when a new note is added. The Note will not be shared with Students.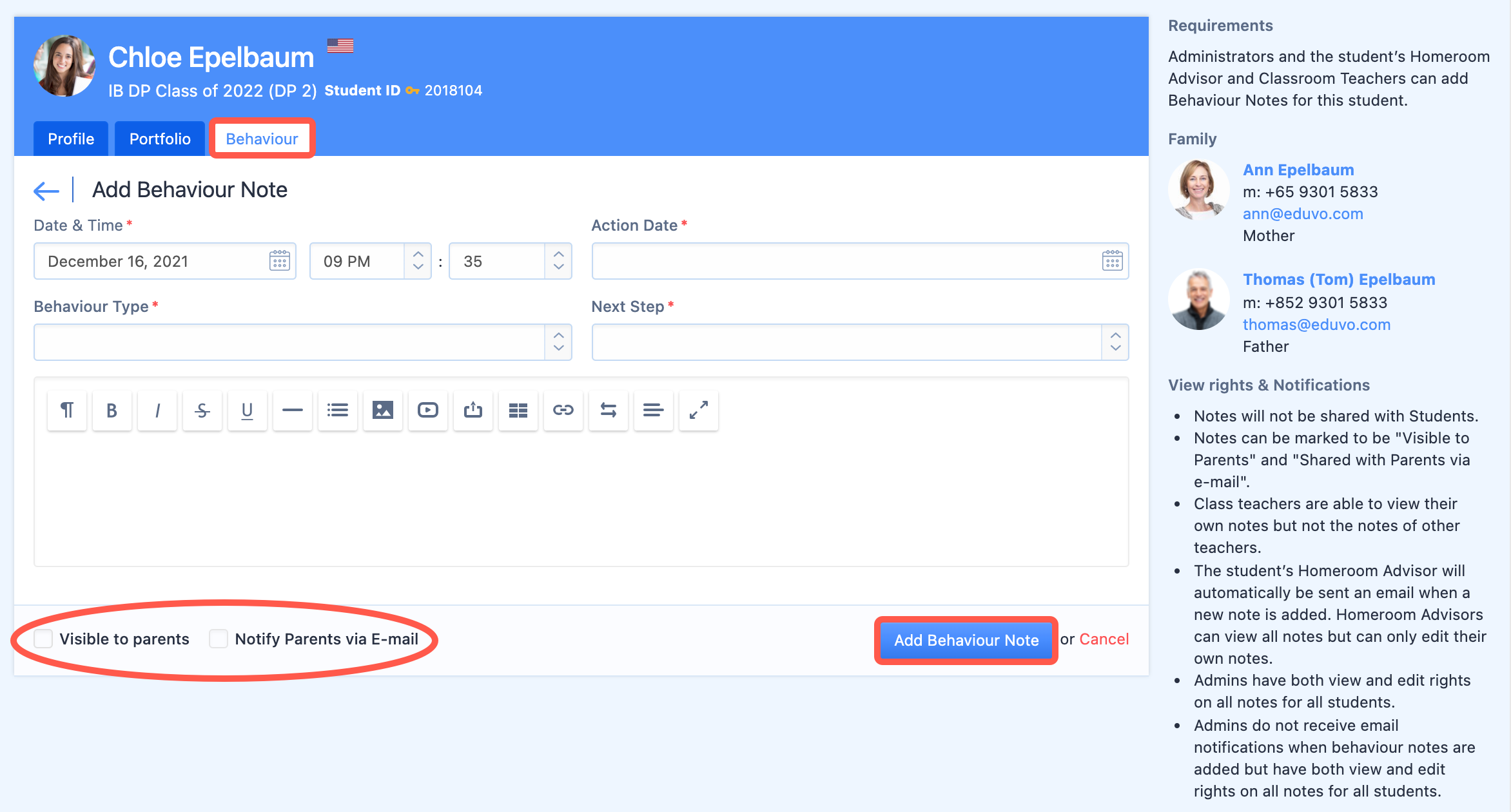 Teachers will be able to view their own notes but not the notes of other teachers, Homeroom Advisors can view all notes but can only edit their own notes, Admins can both view and edit all notes.