Editing Personal Information
Via Your Name
Once you have logged in successfully, you can update your personal information, including student photo, e-mail address, and password by clicking on your name in the upper right corner of your AtlasNext account.
Note: You will not be able to edit your personal information if student profiles have been locked by your AtlasNext administrator.
Updating your E-mail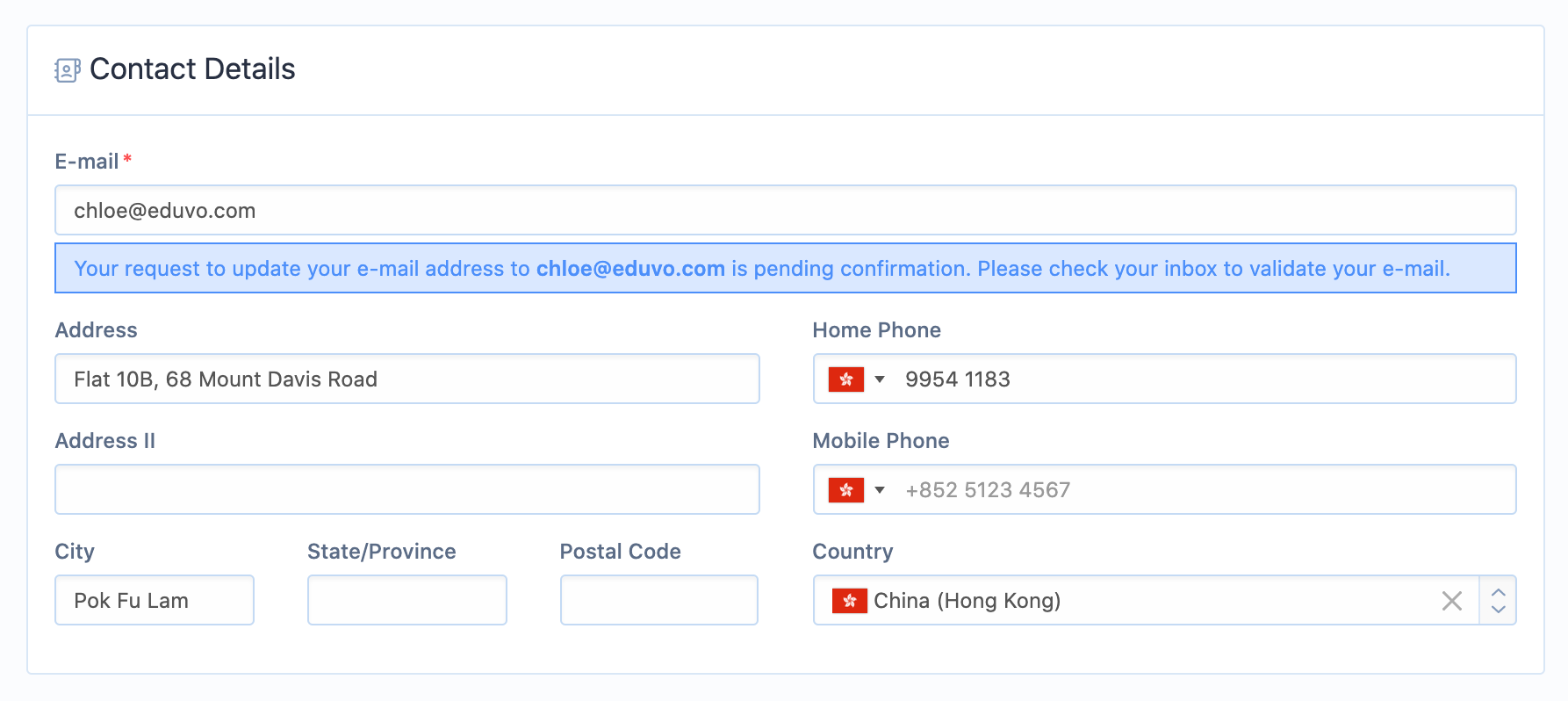 Update your e-mail address via the E-mail text box. An email will be sent to the updated e-mail address for confirmation. Please check your inbox to validate your e-mail.
Changing your Password
Click Change password to update your password. This is the password you use to access your AtlasNext account.
Changing your account theme
Via Profile > Themes
You can change the theme of your AtlasNext account via the Profile dropdown menu and Themes page. By default, all user themes will default to dark blue or a school selected theme.
Setting your Message notification Preferences
Notifications & Emails
Your personal notifications can be found by clicking on the

icon in the top right corner, next to your name.
Click the

icon at the bottom of these messages to configure your notification preferences.
Here you can choose whether to receive notifications and/or emails regarding a variety of features on AtlasNext.
Enabling Message Notifications will send notifications to your AtlasNext notifications area, which can be accessed via theicon next to your name.
Enabling E-mails will send notifications to the e-mail address associated with your AtlasNext account.
Enabling Mobile Notifications will send notifications to your mobile device if you have downloaded the AtlasNext app.
When you have finished making changes to your notification preferences, click Save Preferences.
A Weekly Classes Digest is available and students can select how they want to be notified about Class work for the upcoming week.
This weekly digest will provide students with a summary of tasks & deadlines that are due the following week. This digest will also include a summary of upcoming Online Lessons. From this digest, students will be able to submit their coursework, join Online Lessons, view task & deadline due dates, and view all coursework that has been submitted for the upcoming week.