Sending and Receiving Messages via Worksheets
Students can find messages written for them by their advisor via the Notes & Interviews section of their Project Worksheets. This will include any Worksheet under a student's Year Group Manager.

Posting notes via the Notes & Interviews section automatically sends an email to the advisor, if an advisor has been assigned to the student.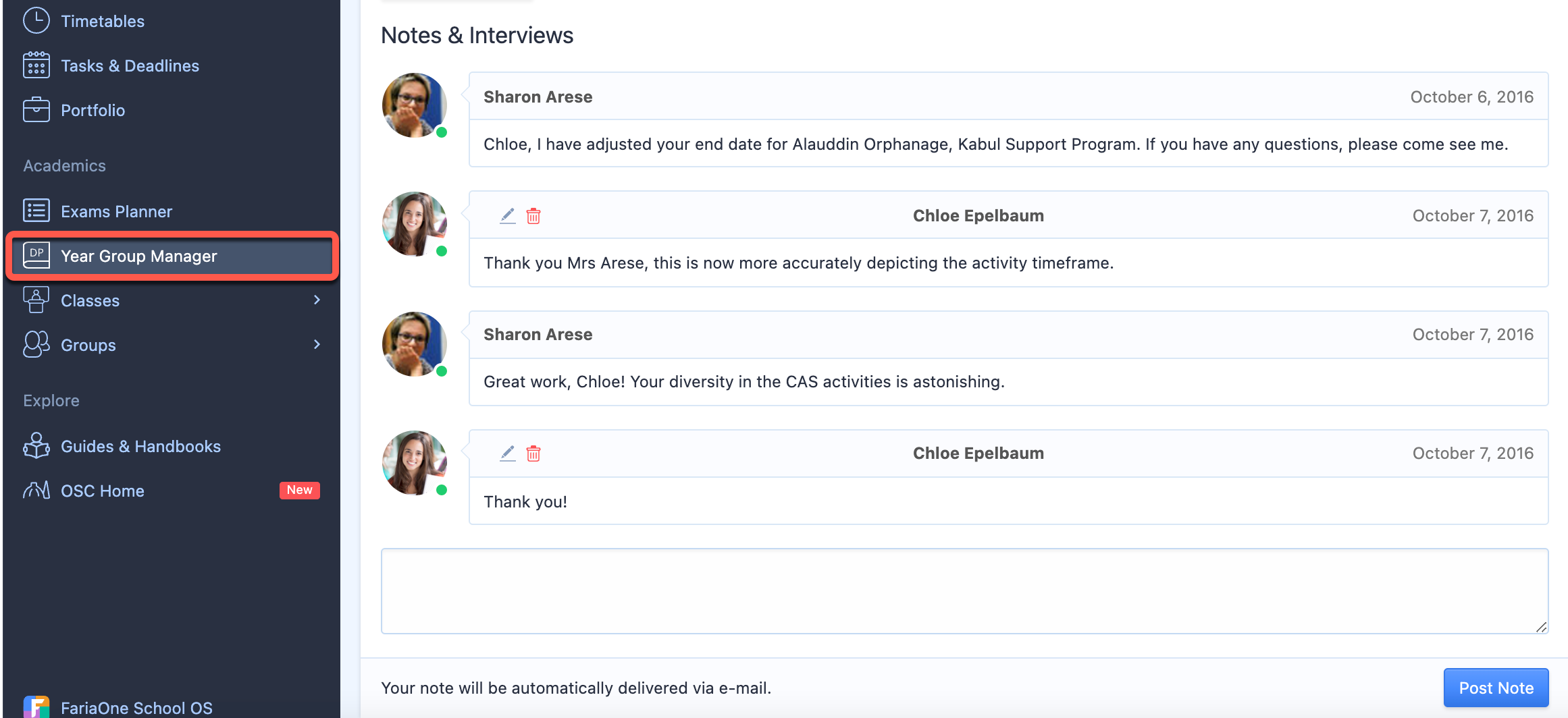 Finding Your Advisor
A student can view their assigned advisor via their Worksheet on the right side of their screen.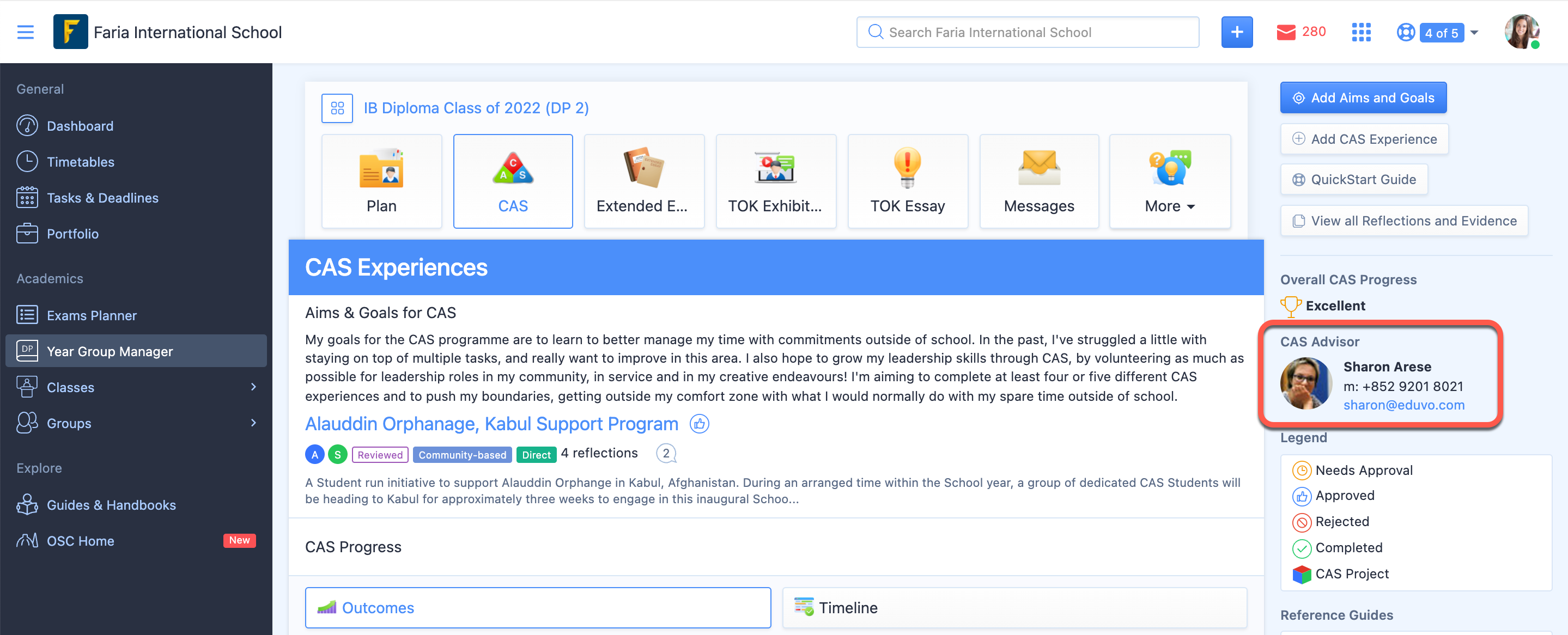 Finding Your Key Contacts
If an advisor is not assigned to a student, the student can find the email address to any of their Key Contacts located on the right side of their screen when logged into ManageBac via their Dashboard.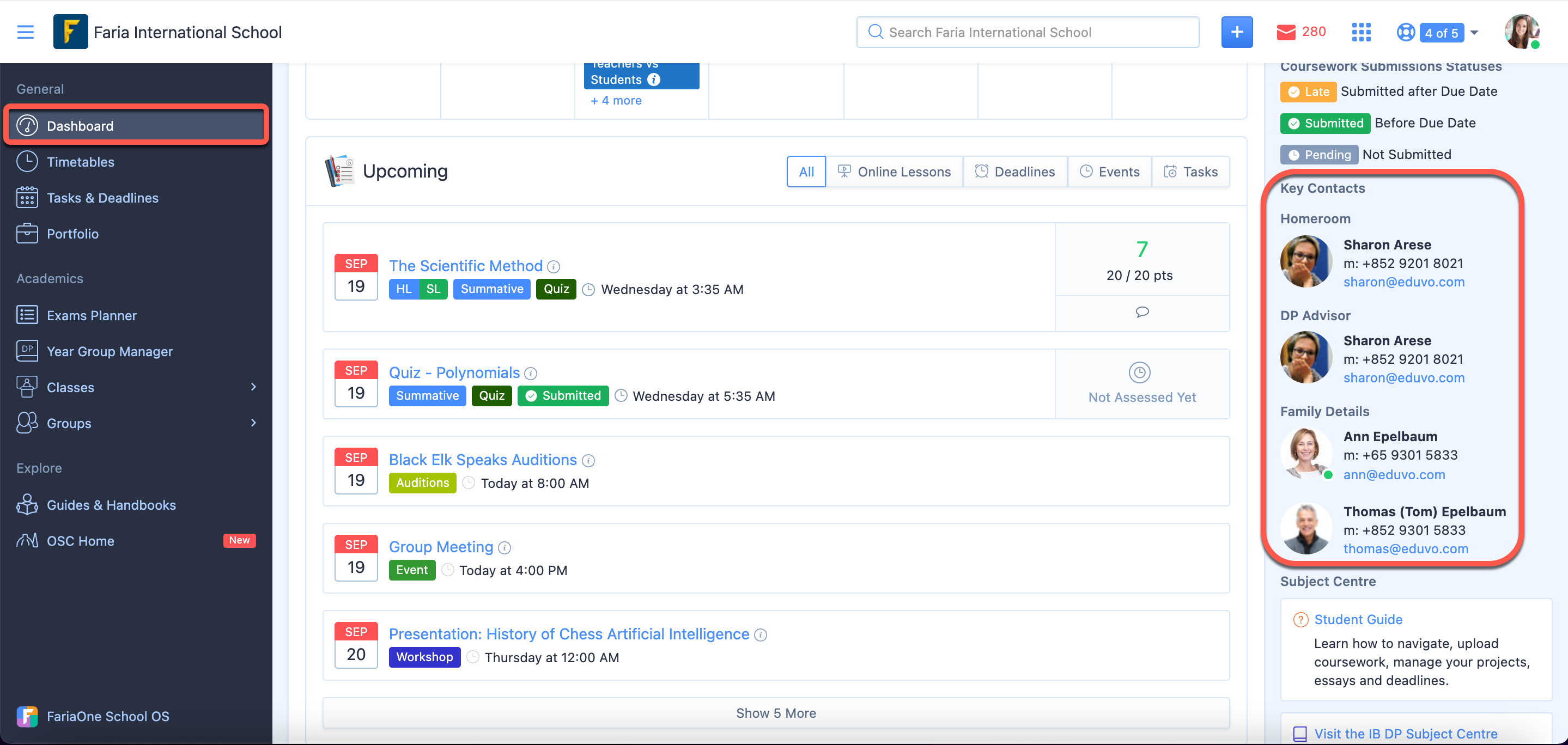 ManageBac will send automated email notifications to ensure that students are keeping their Worksheets updated. Please note, responses to automated emails from ManageBac do not get sent to your school. Any email notification of a message cannot be responded to and must be addressed with the student's advisor.