Accessing the OSC Study App
Accessing the app with ManageBac is seamless, making use of the ManageBac single sign-on (SSO) function. For more information, please see our tutorial Using the Faria Accounts Portal for Single Sign-on (SSO).
Navigate to the OSC Study App login page (app.oscstudy.com/login) and click the Login with ManageBac button
Login with your ManageBac credentials and authorise the OSC Study App.
Once logged in, you'll automatically be transferred to the OSC Study App.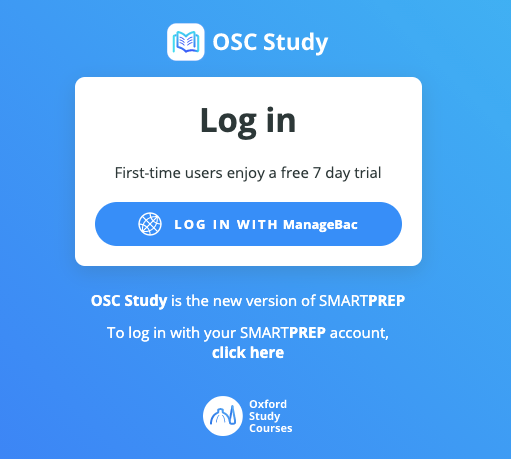 You can also access OSC Study App after logging into ManageBac > OSC Home on the left navigation menu.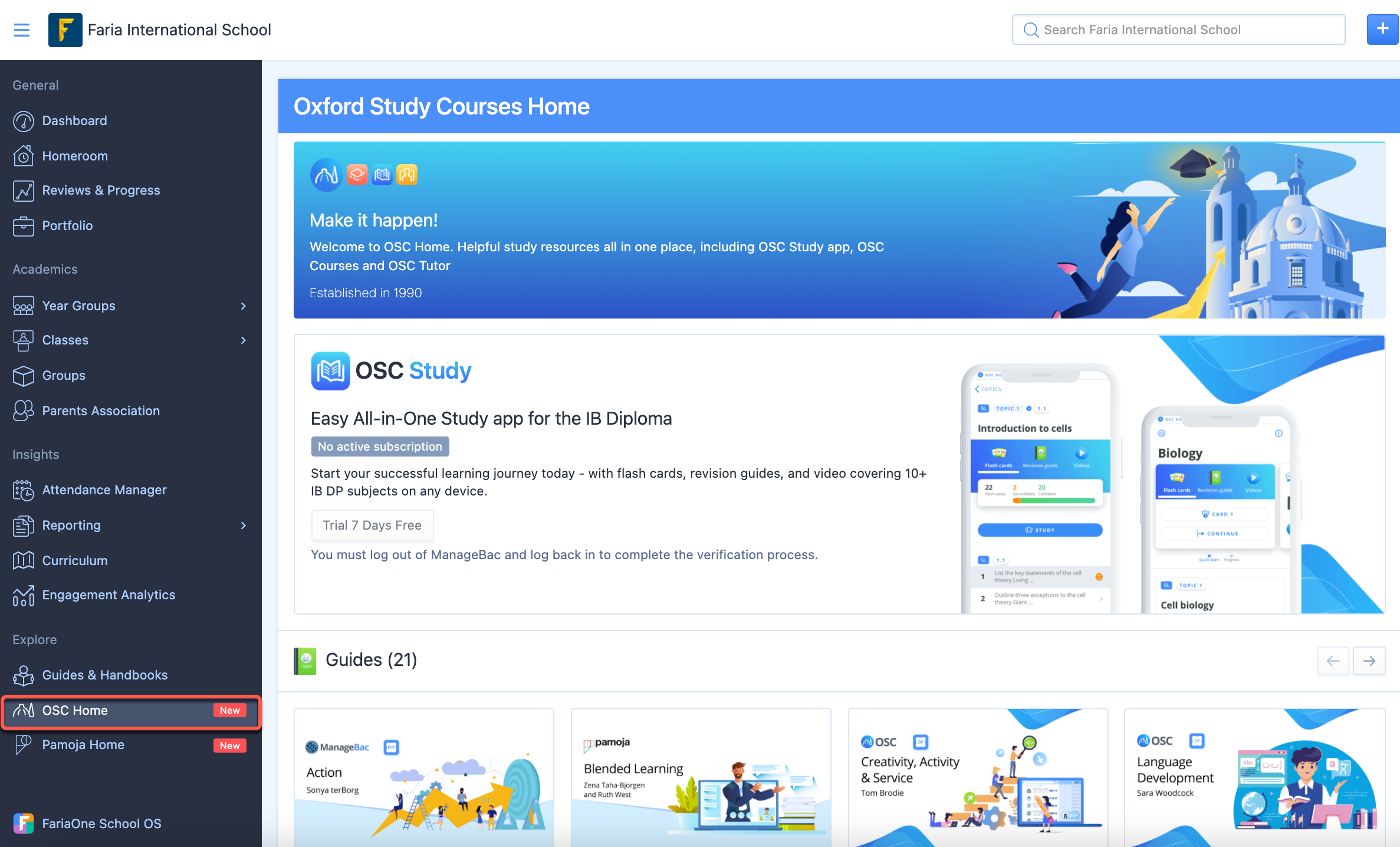 Single-Sign-On (SSO)
Once the integration is enabled, you will be able to access OSC Study app via the Launchpad on your ManageBac account.