Editing Personal Information
Via Your Name > Profile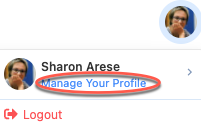 Once you have logged in successfully, you can update your personal information, including profile photo, e-mail address and password by clicking on your Profile Picture in the upper right corner of your ManageBac account; then, clicking on the link Manage Your Profile > Edit Profile.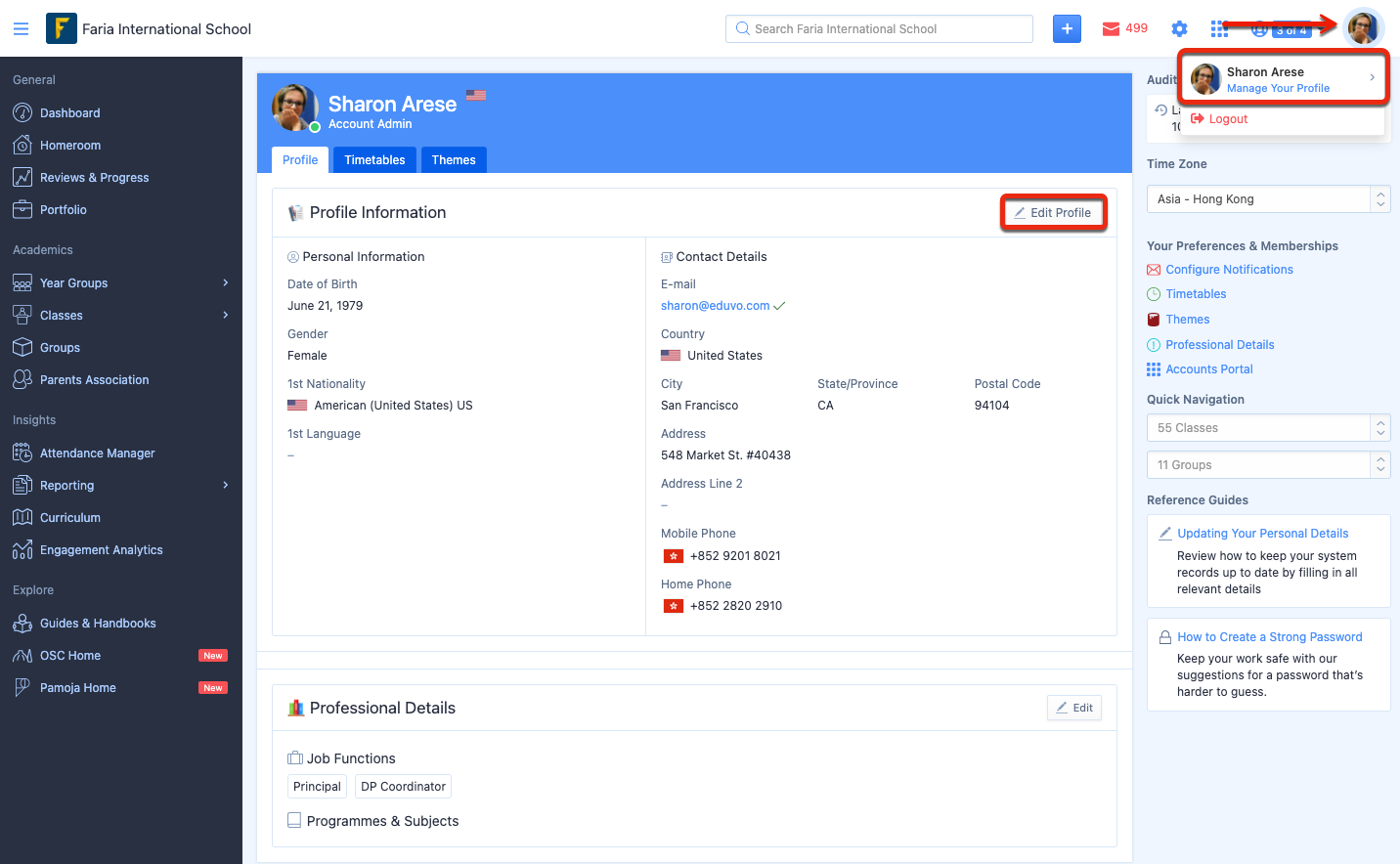 Here you can easily update your personal details including your:
First & Last Name
E-mail address
Profile Photo
Change Password
Default Landing Page, the page you will be guided to after logging in. Teachers can select Calendar, CAS, EE, Project, Portfolio or Programme of Inquiry.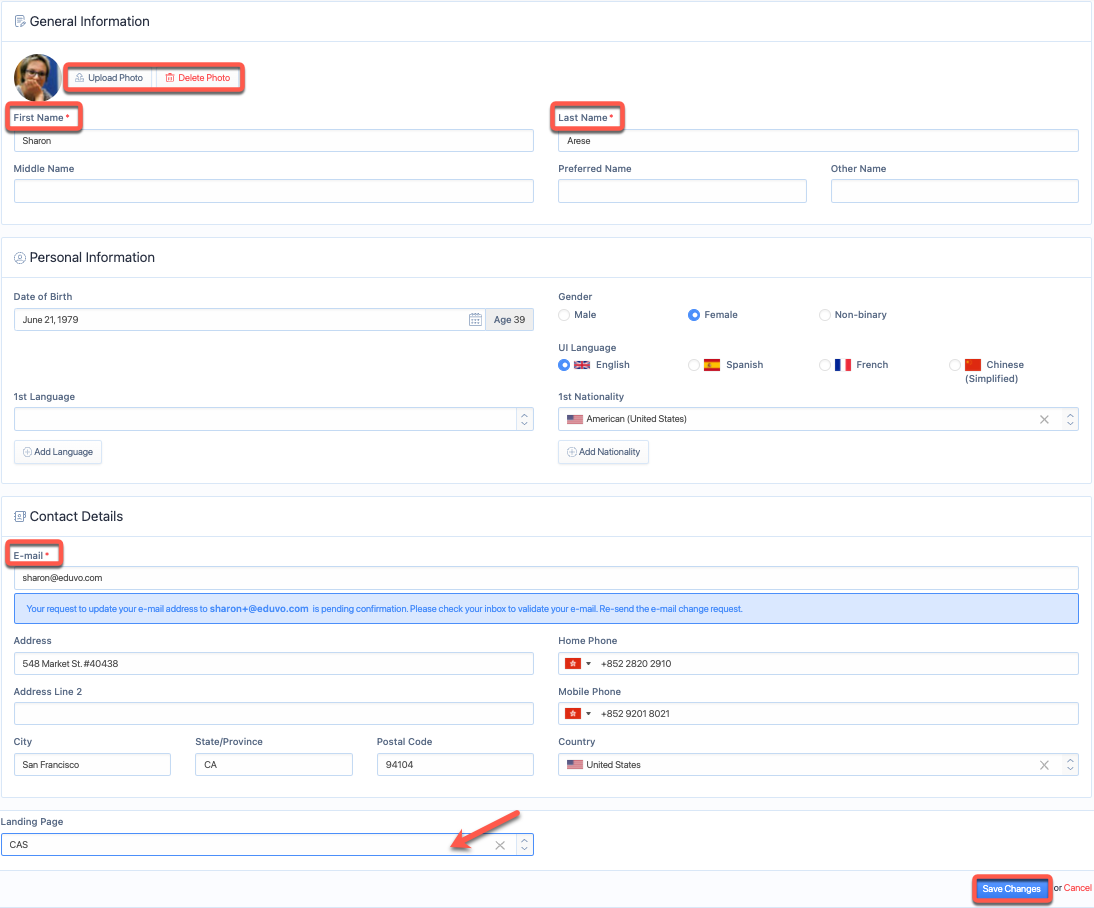 Updating your E-mail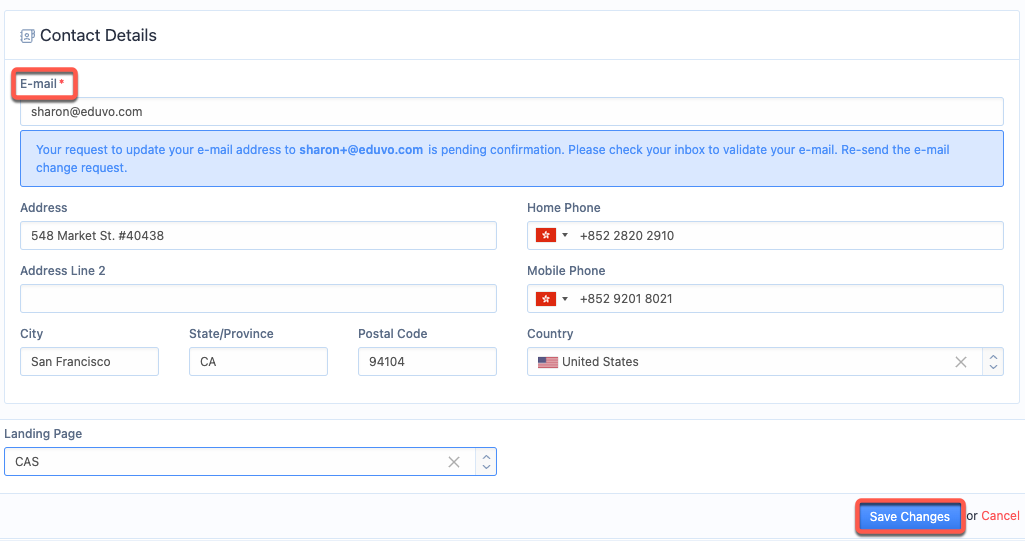 Update your e-mail address via the E-mail text box. An email will be sent to the updated e-mail address for confirmation. Please check your inbox to validate your e-mail.
Changing your Password
Click Change Password on the top right-hand panel of your screen to update your password.

New users setting up their accounts should enter a strong password with many characters, capitalization, and numbers or symbols. The password will not save until all boxes are full to green.

Note: If you are accessing Faria products via the Accounts Portal, your password will need to be managed via
https://accounts.faria.org
directly.
Professional Details & Roles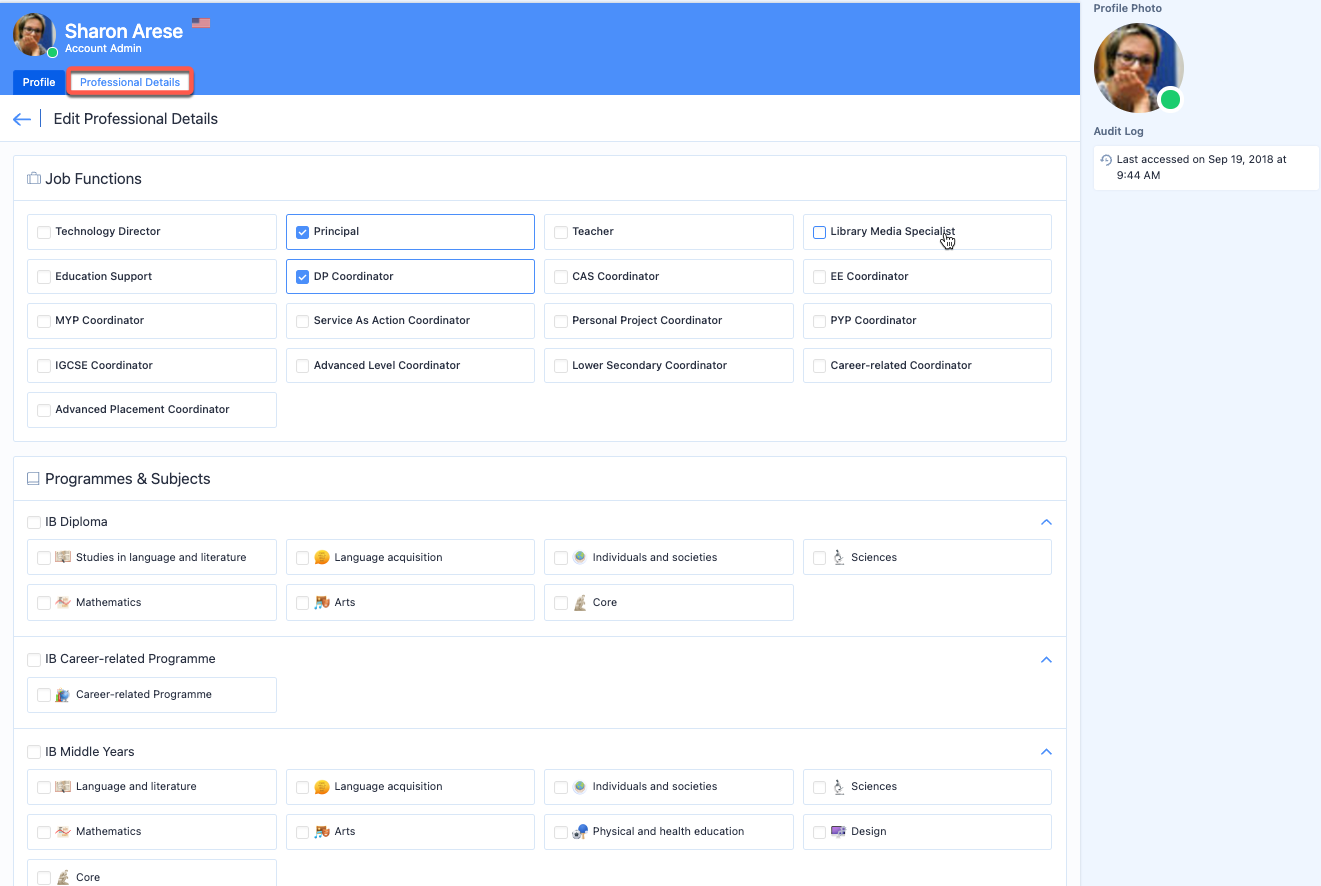 Via Edit Profile, click Edit Professional Details to indicate your programmes and subjects taught and school roles.
Note: These do not provide access rights, but will help customize the help tutorials you see when logged in to ManageBac via the Help tab, filtered to meet your needs.
Roles > Key Contacts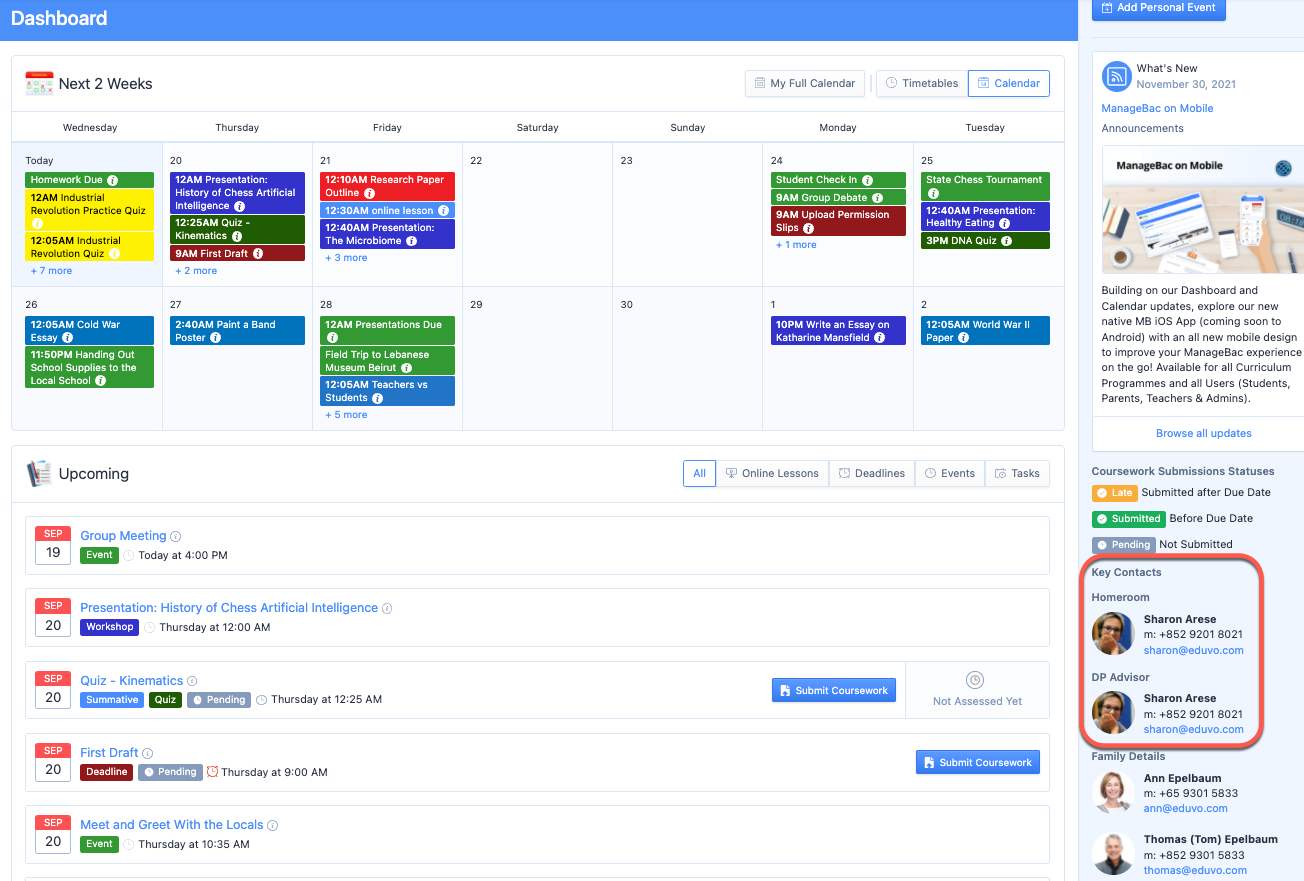 Any user assigned as a Principal will have their details displayed to all Students & Parents under the Key Contacts section when logged in.
Any user assigned as a DP/MYP/PYP/CP/AP/IGCSE Coordinator will have their details displayed to DP/MYP/PYP/CP/AP/IGCSE Students & Parents respectively under Key Contacts.
Changing your Account theme
Via Profile > Themes

Users can change the Theme of their ManageBac accounts via the Manage Profile > Themes Tab.
By default, all user themes will default to dark blue or a school selected theme.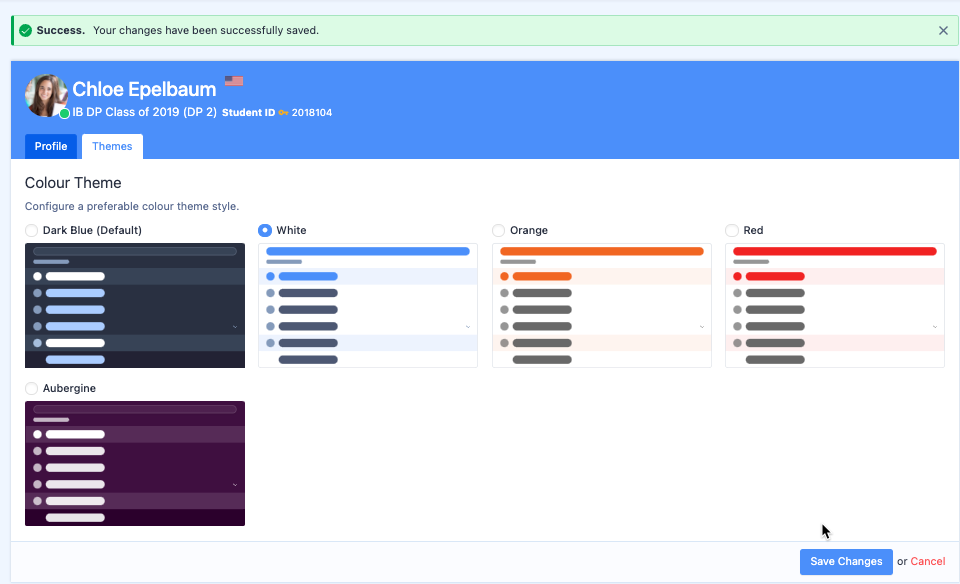 Administrators can reset customised themes for all users to the school determined colour theme.
Setting your Message notification Preferences
Notifications & Emails

Your personal notifications can be found by clicking on the

icon in the top right corner, next to your name.
Click the

icon at the bottom of these messages to configure your notification preferences.

Here you can choose whether to receive notifications and/or emails regarding a variety of features on ManageBac.
Enabling Message Notifications will send notifications to your ManageBac notifications area, which can be accessed via theicon next to your name.
Enabling E-mails will send notifications to the e-mail address associated with your ManageBac account.
Enabling Mobile Notifications will send notifications to your mobile device if you have downloaded the ManageBac app.
When you have finished making changes to your notification preferences, click Save Preferences.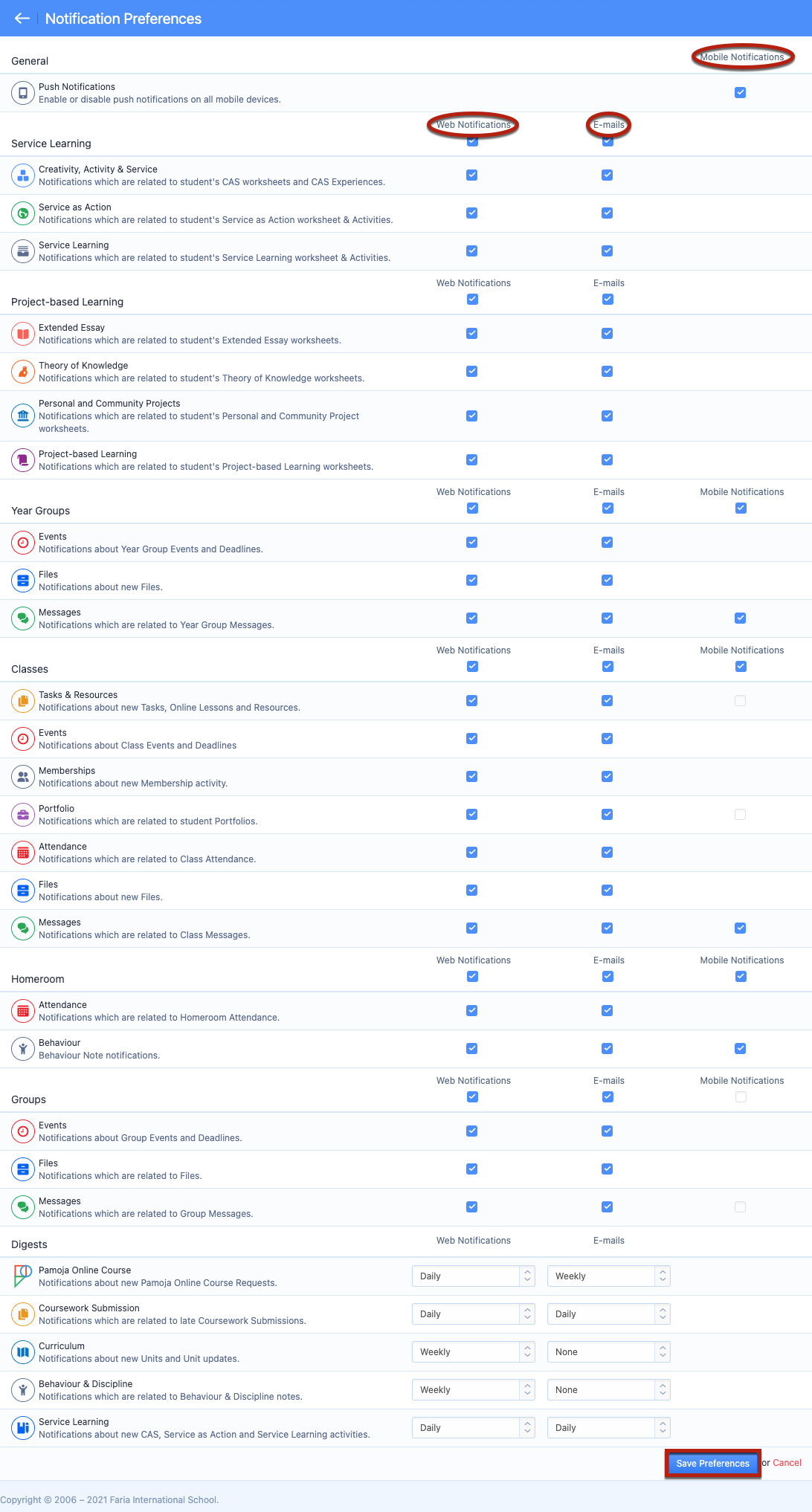 Setting Digest notification Preferences

Select Web Notification or E-Mail intervals as provided for the different available Digest options. The following digest notification options are available for Admin and Teacher users respectively.
Coursework Submission Digest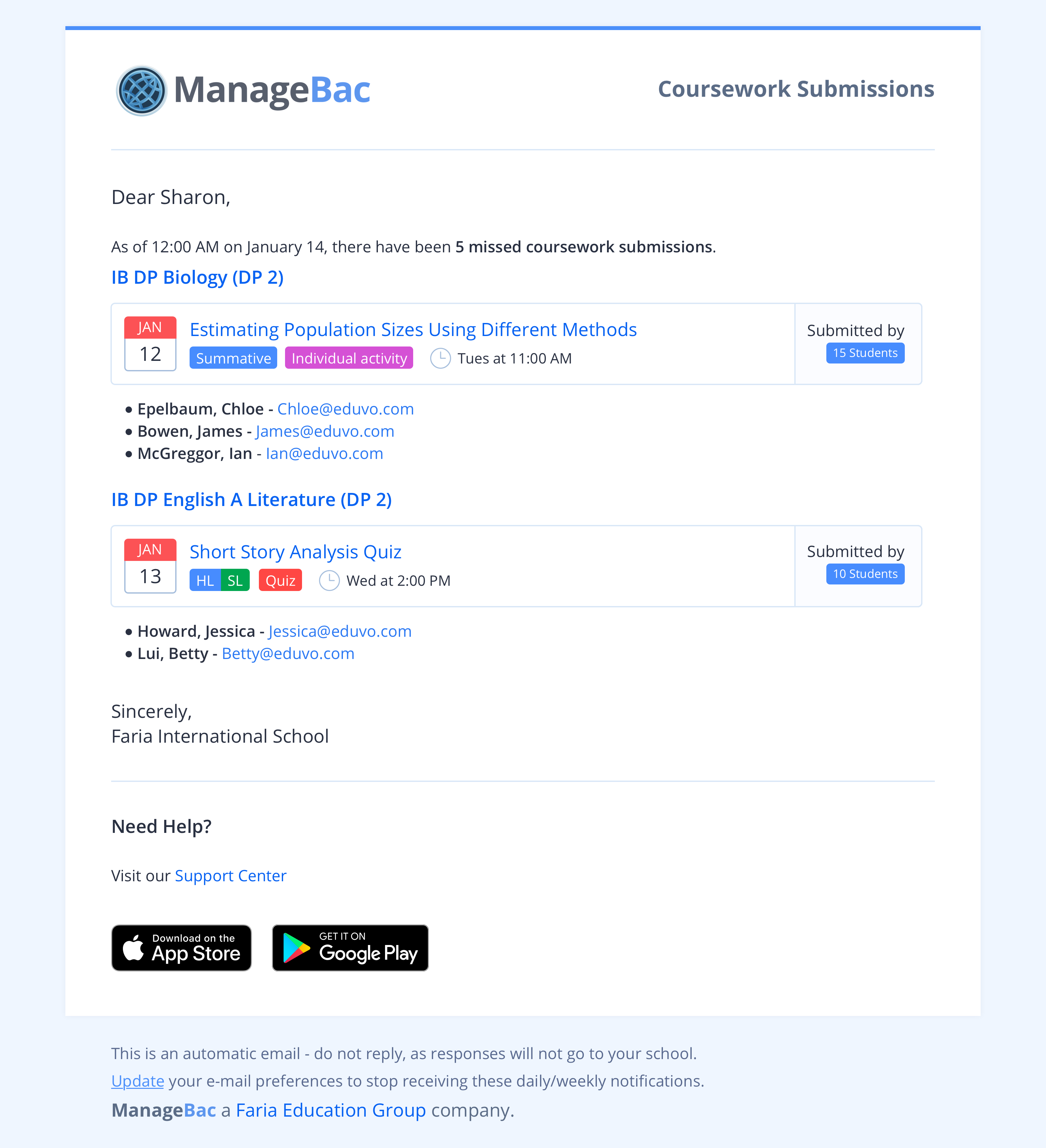 This new digest will provide teachers with a daily summary of all students that have missed their coursework submissions. Coursework submissions will be tracked for all tasks that have Dropbox or Google coursework submissions enabled. After a task deadline has passed, all students who have not submitted their coursework will be included within this digest.
Weekly Behaviour & Discipline Digest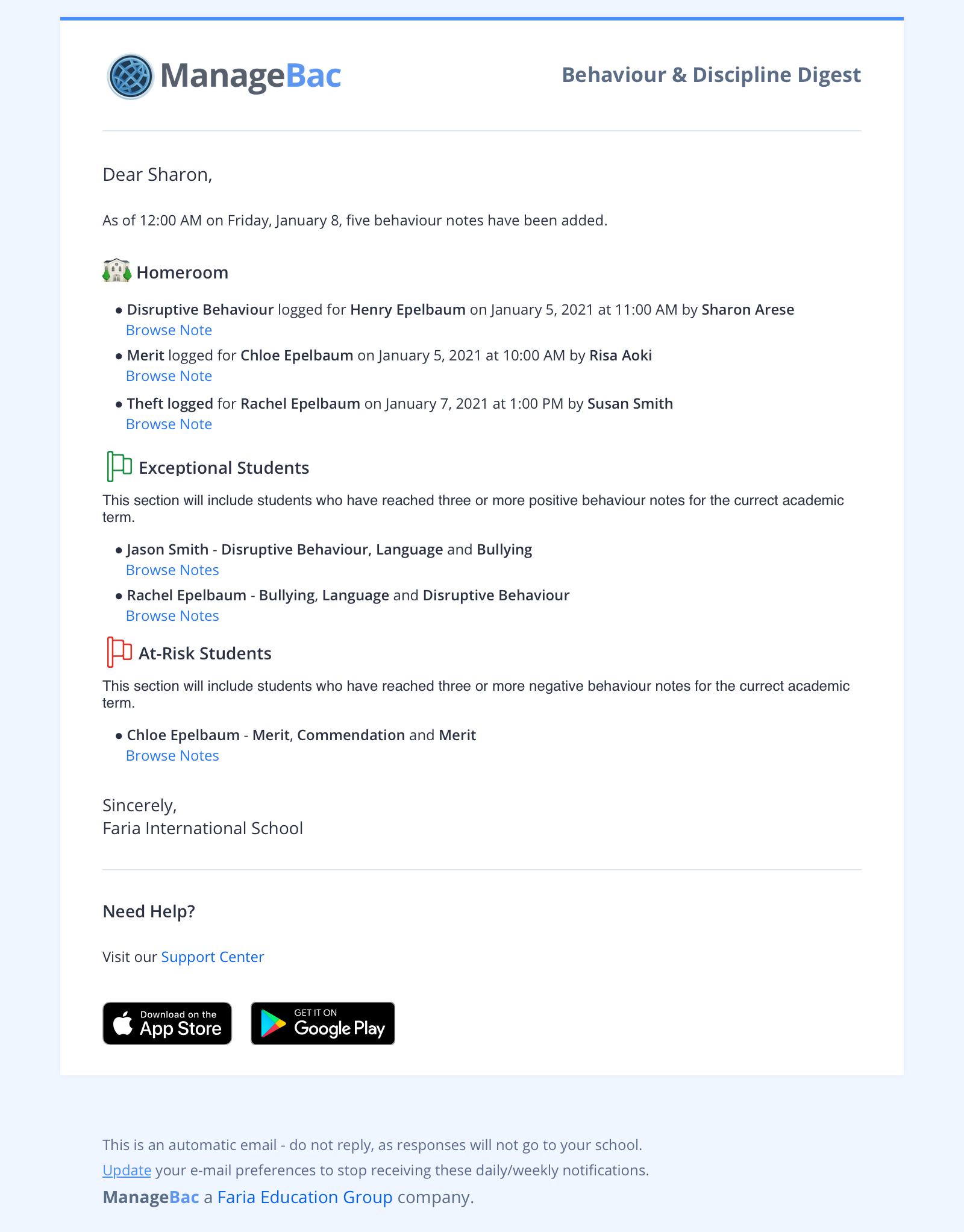 This new digest will include a summary of students who have received behaviour notes in the past week. Behaviour notes will be tracked for teachers' homeroom students. This digest will also flag
Exceptional
and
At-Risk
students. Once a student has received three or more positive behaviour notes they will be included within the
"Exceptional"
section. Similarly, if a student has received three or more negative behaviour notes they will be included within the
"At-risk"
section. Behaviour notes will only be tracked for a selected academic term. This digest will only be available as a weekly digest.
Curriculum Digest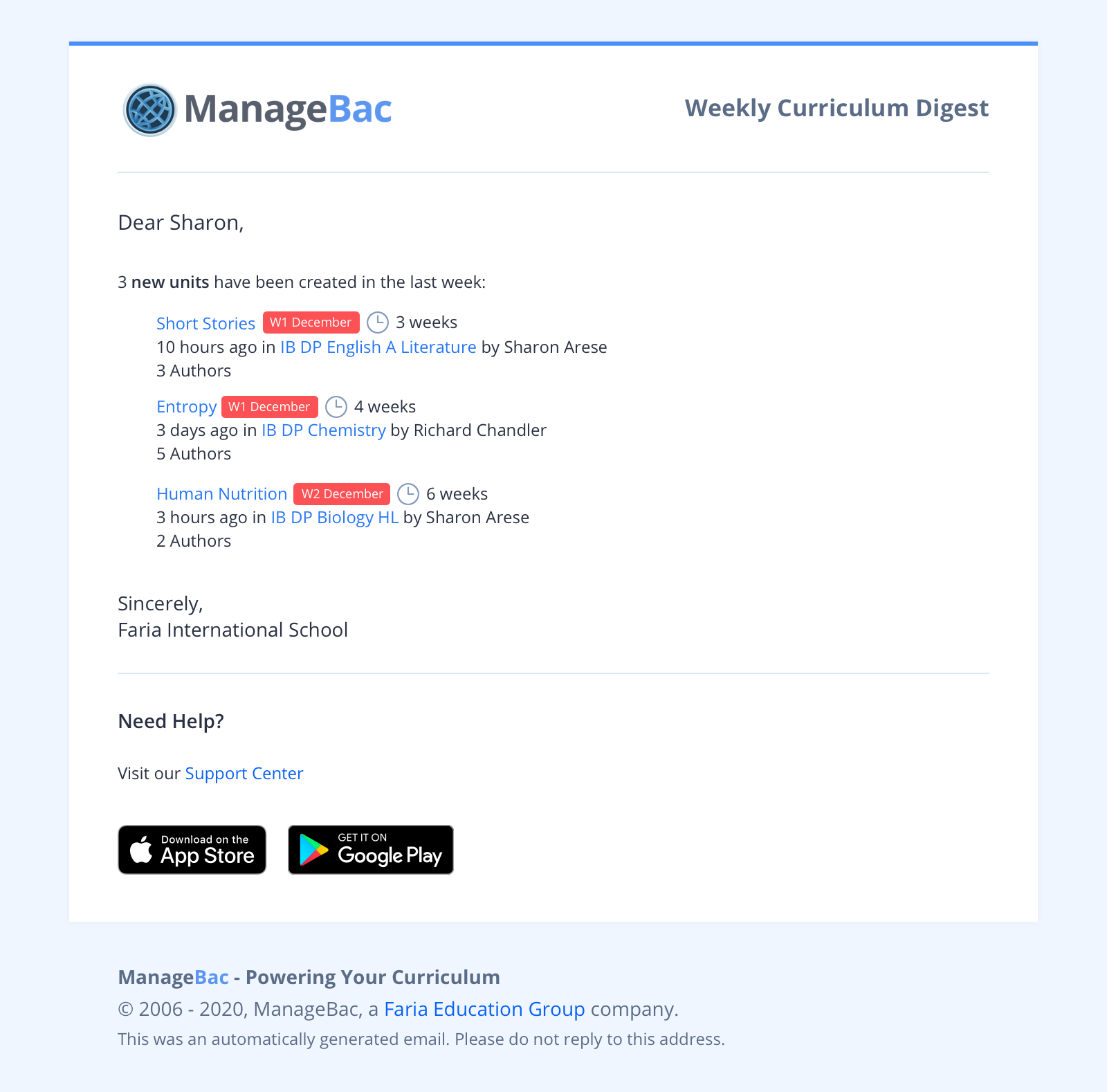 The new curriculum digest will provide teachers and administrators with a weekly summary of newly created units for the past week. Only classes that the teacher or administrator are members of will be included within this digest.